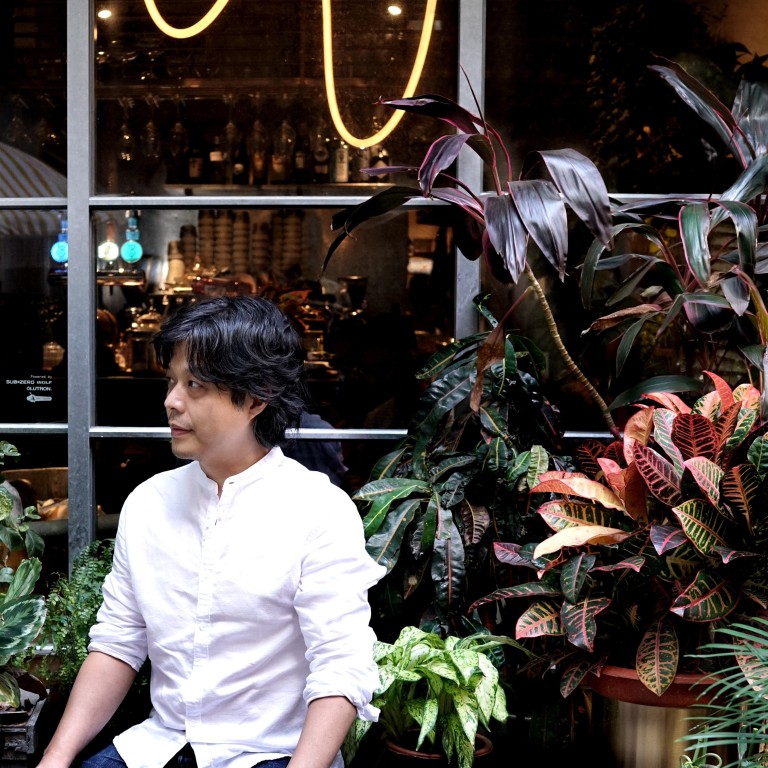 Is it a restaurant, a coffee shop, a bar? Yes, to all three – welcome to A.B.C.
Designer Johnny Wong explains why he used upcycling as a design philosophy to give this North Point haunt a unique ambience
Located down an alley and with an ever-changing scenery of plants, it offers rest, respite and relaxation away from the bustle of the city
Interpretation
"It's a transforming space – it's a coffee shop, it's a restaurant, it's a bar. There is a distinct daytime and nighttime theme. We wanted to bring a new kind of environ­ment to Hong Kong and we wanted all of the furniture that we used to be recycled or upcycled.
"Sustainable design and doing things in a different way is part of our philosophy. If you look around, you'll see every piece is unique, most of it coming from old houses. We wanted our customers not just to enjoy the food and the drinks, but also the ambience and the setting."
"We always wanted it to be in the back of an alley,hidden, and when we found this space it felt right. It has a very urban setting but is also tucked away, so you've got this pocket of space where you can relax and switch off before returning to the hustle and bustle of the city.
"Our design style is about imperfection. The furniture was the driving force for the project and we used a lot of zinc so that we could have something cold, some­thing metal and man-made to contrast with the warmth of the materials and the furniture."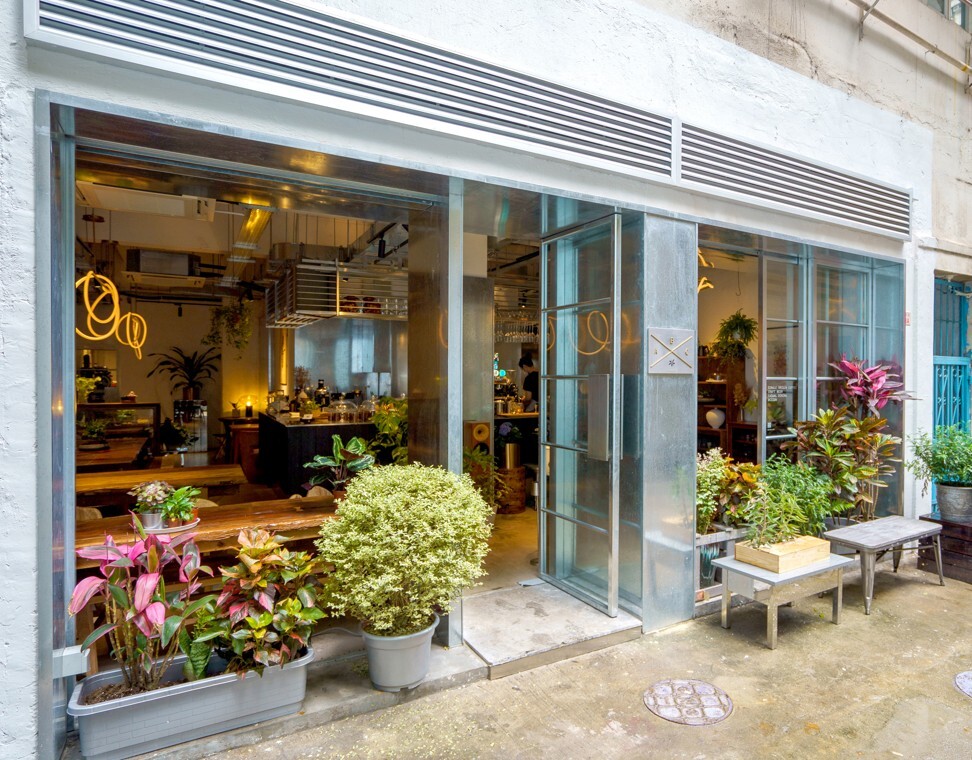 Challenges
"Aside from trying to do the renovations during Covid-19, the main design challenge was that usually when we design a project it's strictly planned and detailed but because our furniture is found objects, we had to negotiate the spaces.
"For example, the farm table was a door of a house and, when it arrived, it was slightly bigger than we had anticipated so we spent a lot of time reworking the layout until we found one we were comfortable with."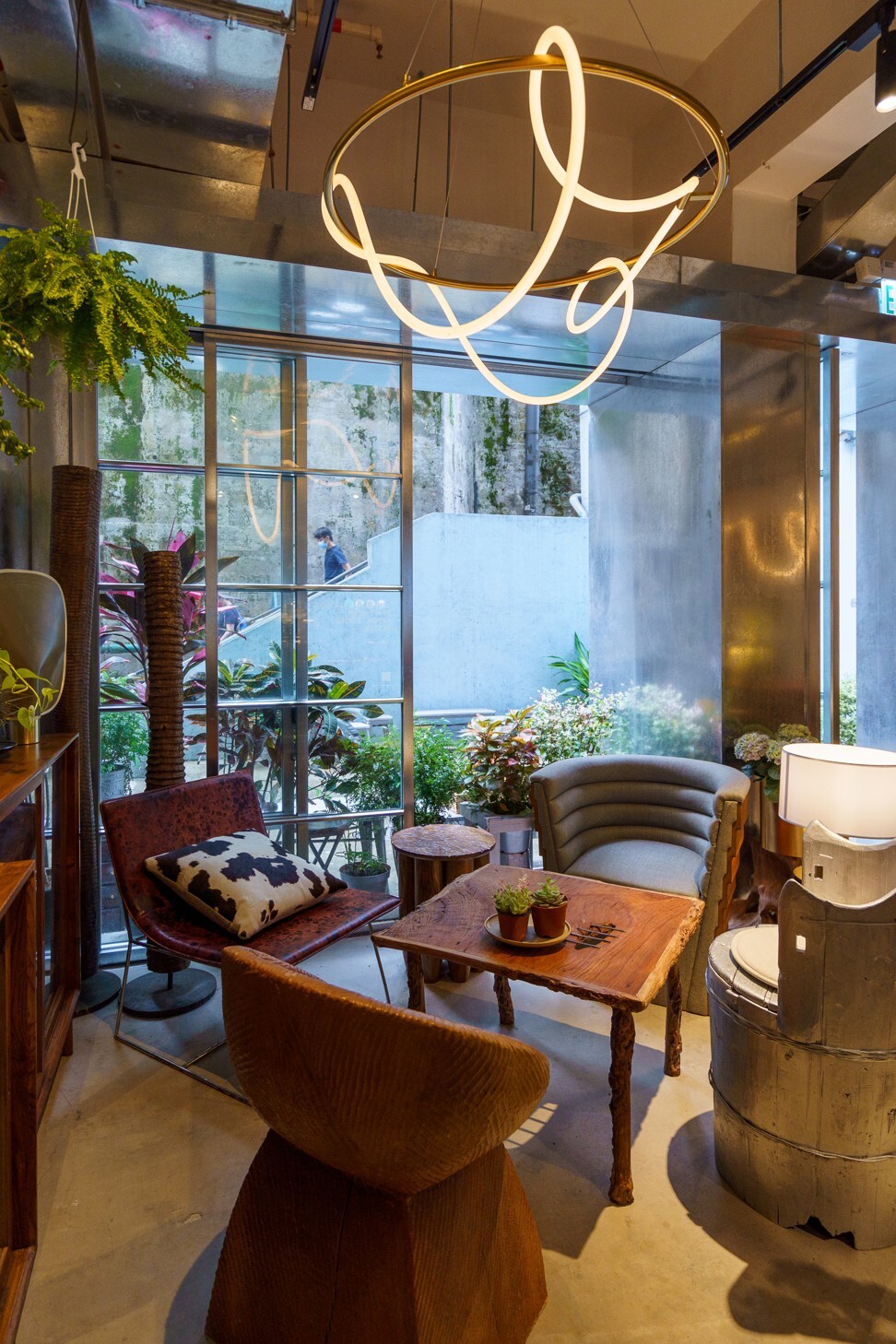 Highlights
"The plants are the final touch. They change every few weeks – some of them don't do so well and we have to take them home, make them better and bring them back – giving a changing scenery of greenery.
"Plants add colour, softness, life, vitality and they can remind people of life's small pleasures. If you're having a bad day and you see a beautiful flower it gives you a little lift. Plants are luxury items, really."
Takeaway
"The question we should ask is, 'Do we need more new objects in the world?' Can existing objects be modified instead? Can you take something that is kind of broken and turn it into something else?
"Think a little bit more before tossing things away. Make a door into a table or recycle a chair to give it a new aesthetic. This is what we found interesting and something people can do at home."