It's been a few weeks since the Salon International de la Haute Horlogerie (SIHH), the first big watch industry fair of the year, closed its doors and all 30 brands that exhibited showed their hand for the coming year. To keep my mind off the impending Trumpian march to war, I've been scouring blogs and magazines, studying all the pieces launched at SIHH, and my verdict is that, for once, many brands seem to have been paying attention to what's going on in the world, producing more affordable pieces that actually justify their existence rather than trading on name and the benevolence of Chinese consumers.
Three watches to look forward to in 2017
OK, OK, I told myself I wasn't going to be overly snarky this week but I've failed miserably, so let's just get on with it. Here are some of my faves from SIHH.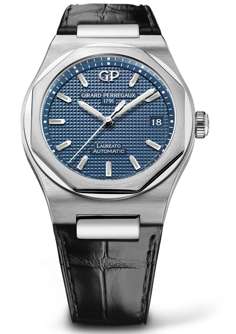 We begin with the Girard-Perregaux Laureato, a heritage piece from the archives that caused a stir following a one-off tribute last year to celebrate the brand's 225th anniversary. The tribute sold well enough that Girard-Perregaux, rightfully, is giving the Laureato a permanent place in its collection and the first series is quite varied, with plenty of size options. The watch is notable for its 1970s-era modernist design that isn't too far off some of Swiss designer Gérald Genta's best work for Audemars Piguet. The Laureato, however, has a more refined elegance due mainly to the rounded edges of the bezel. The dial features a hobnail-etched pattern that comes in blue or grey and, overall, is kept classic and clean. Prices start at HK$67,100 and top out at HK$749,000 for the tourbillon version.
Chronometer watches that offer a level of precision like no other
Professional thunder stealer MB&F came out with another loopy gem at SIHH, the HM7 Aquapod. It must be galling for the larger brands who spend millions of euros on carefully planned global rollouts for their watches only to be punked on social-media coverage by brands such as MB&F, but the lesson here is, don't be boring, and the Aquapod is anything but that. The above picture doesn't do the watch justice and I recommend checking out YouTube videos featuring the time­piece as it's a triumph of engineering and outside-the-box design.

Inspired by jellyfish, the Aquapod features a radially symmetric design and is powered by what the company calls a tentacle-like automatic winding rotor. Aside from its eccentric inspiration, this is true 3D watchmaking as the piece leaps off the wrist but in a playful, not an obnoxious way. The dial echoes marine compasses and the time is indicated by symmetric rings that enclose the central, visible, flying tourbillon. Inside is an HM7 "engine" driving 72 hours of power reserve. The Aquapod is priced at 118,000 Swiss francs (HK$920,000) for the red-gold version and 98,000 Swiss francs for the titanium.
Year of the Rooster watches worth crowing about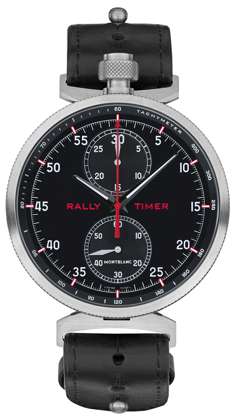 Lastly, we go from the out­landish to the rugged, with the Montblanc TimeWalker Chronograph Rally Timer Counter Limited Edition. In recent years, Montblanc has been asking its design department to come up with watches that look nothing like what's gone before, and that's generally to be commended. From a distance, the Rally Timer doesn't look like a Montblanc and much of that has to do with the stopwatch configuration, with the crown sitting at the top. This watch is based on a classic Minerva (absorbed by Montblanc in 2006) but the twist here is that it is three watches in one – a wrist­watch, a pocket watch, by dint of removing the straps, and a dashboard clock if clipped into its special mounting device. The watch is sized at a large 50mm, with a titanium case, and inside is an in-house MB M16.29 movement. Limited to 100 pieces, the Rally Timer is priced at HK$258,100.