Other than silly jewellery, I had trouble finding something rooster-themed to wear for my first Lunar New Year in Hong Kong. Is there anything in fashion that would be suitable?
Cockadoodle Do, or Don't, Mid-Levels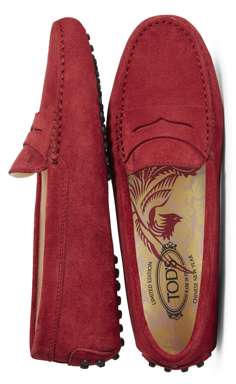 The Dictator rules: Fashionably late, unfortunately, doesn't apply here. I'm no expert, but I believe you were supposed to wear new clothes on Lunar New Year's day, preferably in lucky red or bright colours to ward off evil spirits. Didn't you notice most brands that promote Lunar New Year-themed products often just repurpose red merchandise (although it's said red brings bad luck to roosters). And woe betide anyone who mistakenly wore white or black, which are the Chinese colours of mourning.
We'd go abstract and wear a fabulously feathered confection, such as Christopher Kane's feather-trimmed separates for autumn-winter 2016 (now on sale, HK$3,624 and up; netaporter.com). Paul Smith has casual rooster T-shirts (HK$1,090). Or a print such as Miu Miu's resort 2017 beaded feather pattern midi gown (HK$37,700).
Strangely, the 2014/2015 collections had more roosters, so check secondary sites for your size in "vintage" pieces by Rochas or AWAKE. Feathery footwear by Jimmy Choo and Manolo Blahnik could work beautifully. The Tod's CNY edition Gommino in red suede has a secret phoenix (close enough, right?) drawn on the inside of the loafer (HK$4,000).
Smaller items are less of a style commitment, more witty than batty. Designers such as Marc Jacobs, Kate Spade and Moynat joined the celebrations by introducing rooster motifs on small leather accessories, bag charms, wallets and clutches. Finally, now that logos are hot again, revisit roostery brands such as Le Coq Sportif.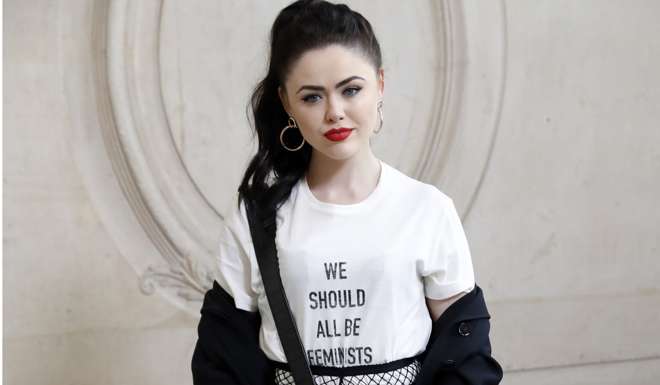 I was so inspired by the Women's March in the US. I'd love to get one of those T-shirts they were wearing about how we should all be feminists. Is that something that was specially printed for marchers or can I buy it somewhere?
Feminine I Tee, Kowloon Tong
The Dictator: Wow! The Women's March on January 21 campaigned for equality, diver­sity and inclusion. You want to buy the T-shirt (a United States-made crewneck in black, red and cream; HK$194 to HK$272; womensmarch.com). Please do, and at least inadvertently contri­bute to the cause. First, however, do yourself a favour: watch Nigerian writer Chimamanda Ngozi Adichie's Ted talk titled "We Should All Be Feminists", or read her book based on it.
OK, the T-shirt you're looking for bears Adichie's words in black lettering on white. It also happens to be from Maria Grazia Chiuri's debut collection for Dior. Actor Natalie Portman, who models for the maison, wore one when she spoke at the Women's March in Los Angeles. We've also seen it worn by other celebrities such as Jennifer Lawrence, also a Dior model, and Rihanna. It hasn't arrived in Hong Kong boutiques yet, so call to check (tel: 800 969 886).
A-list celebrities out in force for anti-Trump women's marches
You could wait, or make a different statement with British model Leomie Anderson's label, LAPP. Launched last year to voice her views on women's issues, the collection includes tees offering the message, "This p***y grabs back" (HK$314; www.lappthebrand.com), clearly a reaction to Donald Trump's election-winning words.
Going further back in history, otherwild.com sells a "The Future is Female" T-shirt (HK$233) inspired by a 1975 photograph. Taken by Liza Cowan, the original photo shows her then-girlfriend in a simi­lar tee that had been designed for the first women's bookstore in New York, Labyris Books.
Got a question for the Dictator? Email her with your name, or alias, and address at: [email protected]