Oh my God! Please tell me Crocs are not back in fashion. I saw a photo of a model on the runway wearing some with jewels on them. Seriously?
Crocodile Hunter, Sai Ying Pun
The Dictator rules: A few corrections. First, I'm not God, but the confusion is understand­able. Second, Crocs were never in fashion. Third, it was Christopher Kane's spring-summer 2017 catwalk show that put the clogs back into our consciousness. His are endowed with a more sophisticated marble effect than the originals and the famous holes, sorry, "ventilation ports" as they call them, are filled with sparkly, crystal-like stones of various hues (HK$2,404 a pair). At heart, though, they are made from the same polyethylene vinyl acetate, which promises comfort and is super-lightweight, odour-resistant and even buoyant in water. Crocs, by the way, also happen to cost about one-tenth of the price, sans bedazzling.
Fashion designer Christopher Kane has built a successful brand featuring edgy designs with the help of his sister
OK, here comes the part where we give you variations on the theme. Unfortunately, depending on your point of view, that is not possible in this instance as Christopher Kane's reference was rather specific and random enough that no one else picked up on it while designing their new collections. Where they do fit in, though, is against a larger backdrop of the ugly shoe trend.
Cool winter picks from Korean brand General Idea, Christopher Kane
It wasn't that long ago that Birkenstocks made a resurgence thanks to Céline, remember? More recently, Céline and Chloé slid pool slides into the spotlight and Gucci gave loafers a Méret Oppenheim makeover by lining them with fur. This season, we're also seeing sky-high flatforms in wild designs from Erdem, Dolce & Gabbana, Prada and Maison Margiela. If it's between breaking your ankles in a pair of those or risking your fashion cred in designer Crocs, which would you choose? It doesn't matter. You're probably wearing trainers, again.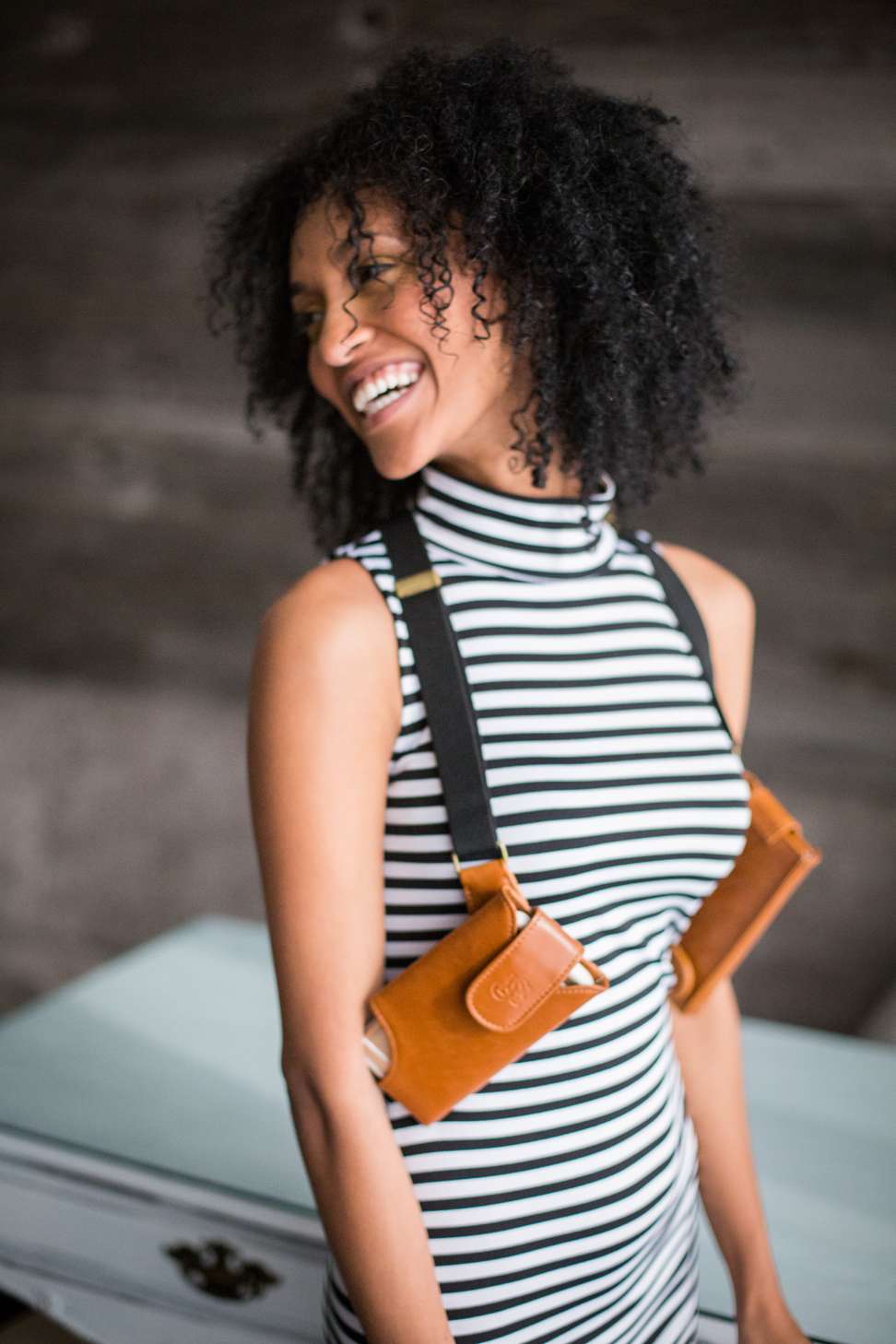 I've been drooling over all the colourful new bags, especially their fab decorative straps that look like something a retro guitar hero might have. I had a light-bulb moment and thought I might try to get a pretty guitar strap that clips onto one of my old bags. Where can I find one?
Strap's In, Pok Fu Lam
The Dictator: Good idea. There's just one problem: guitar straps don't come with the clasps you need to attach them to your bag, you ninny. Get your head out of the clouds. Then, go to Fendi, where the Strap You collection addresses this very "need" with designs featuring python skin, multicoloured studs, fur and/or embroidery (HK$3,900 to HK$10,300). Valentino offers the Guitar Rockstud strap series, luxe takes on the look in embroidered leather with assorted patterns such as fantastical animals, an enchanted forest or camouflage butterflies (HK$6,600 each).
Rebecca Minkoff calls hers Guitar Straps and charges HK$790 to HK$990 for her embroidered or studded leather designs. Louis Vuitton is also in on it with a wide array of bandoulières ("shoulder straps" in French) in sequins, python, studs, appliques and embroidery (HK$4,100 to HK$8,699). Anya Hindmarch has had fun with her leather shoulder straps, deco­rating them with her famous bag stickers and creating rainbow sequences of leather discs or fur pom-poms (about HK$4,100 and up). Alexander Wang's Attica Stud Embellished Bag Strap (HK$3,450) is all punky in black leather.
Still dreaming of the genuine article? All you have to do is search for vintage guitar straps on websites such as etsy.com and ebay.com. Attractive straps are also available in abundance at chicagomusicexchange.com (HK$178 and up), overdrivestraps.com (HK$448 and up) and many others.