I don't care about fashion trends. I'm looking for one of those skirts or dresses with pleats that open up to show another colour. Thanks.
Secret Surprise, South Side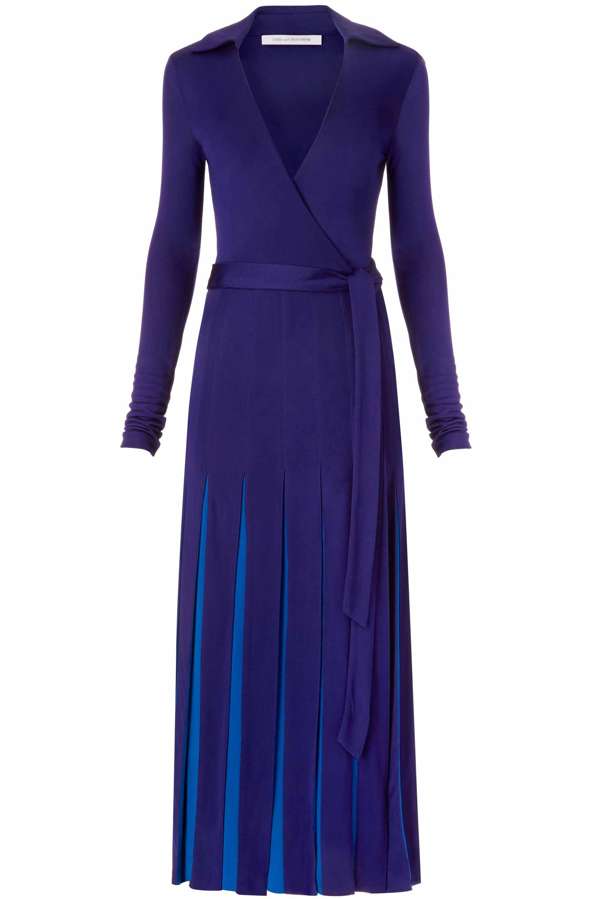 The Dictator rules: Look at you, pretending you don't care, yet so interested in an item of clothing that you've had to ask for my help, most likely after hours lost on Instagram and Pinterest. Most fashion followers make the same claim yet end up looking suspiciously similar. One designer who truly marches to the beat of his own drum is Azzedine Alaïa. If money were no object, we would invest in one of his timeless masterpieces. His current collection includes stretch knit mini to midi skirts and dresses with box pleats that reveal a different colour (HK$13,400 and up; Harvey Nichols). Diane von Furstenberg has added contrast pleats to one of her iconic wrap dresses. This season's below-the-knee Stevie dress comes in azurite blue with lighter neptune blue inside the pleats (HK$5,900). For a more formal event, pre-order Valentino's gorgeous new backless gown in red georgette with inset pink chiffon pleats (HK$60,493). Also check to see if Bottega Veneta has the lunch-perfect, retro three-quarter-length sleeve dress in dusty rose, which features black lace panels across the top and inside the skirt's pleats (HK$18,100). Kenzo's bi-colour ribbed skirt is an ankle-length, black knit that masterfully inserts teal and green into the pleats (HK$2,405). At the more affordable end of the spectrum, we spied a black-and-white pleated midi skirt at Topshop (HK$380), which keeps costs down by having the colour contrast in the print rather than sewn or woven into each pleat.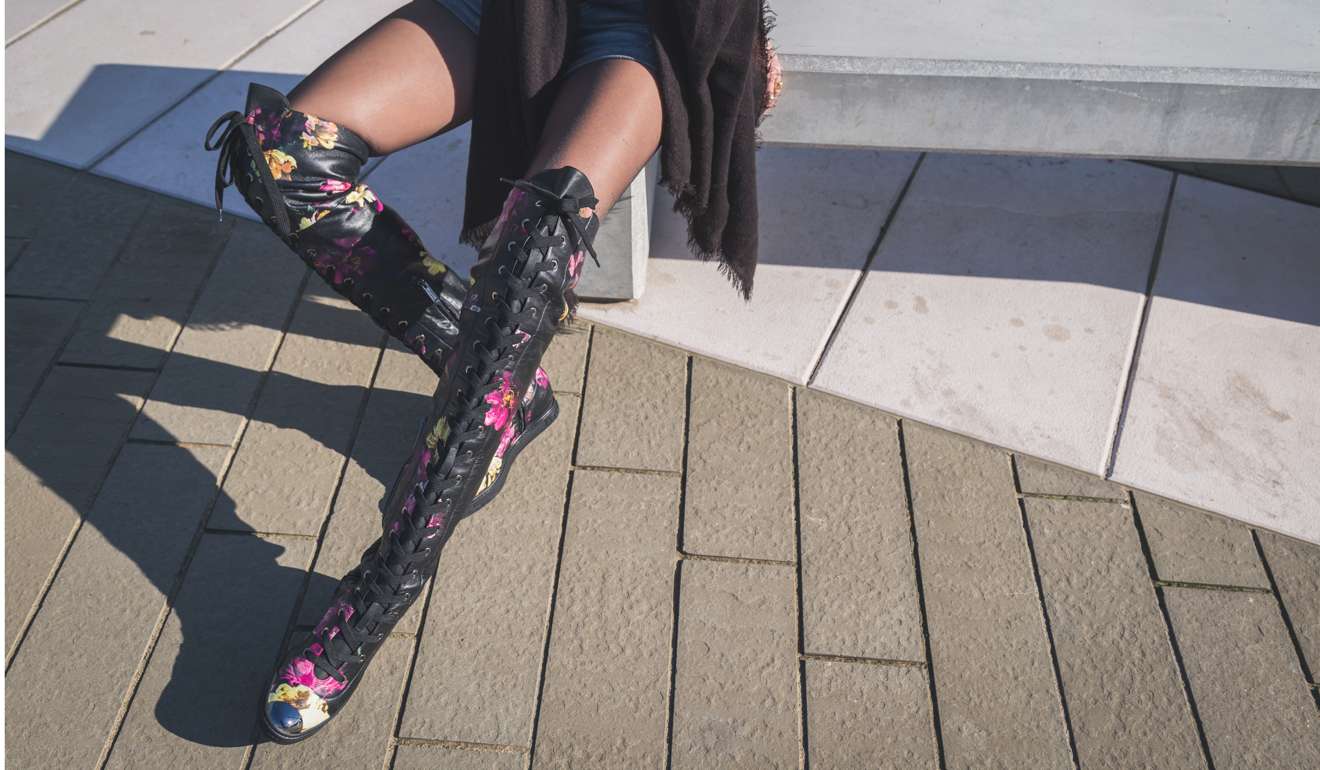 I saw a woman wearing the exact boots I wish I'd bought before they sold out and I wanted to kick myself! Do you know anywhere that sells boots that reach above the knee but with flat heels so I won't look like a slapper?
Above the Line, Clear Water Bay
The Dictator: Give yourself an extra kick from me. Not so much for missing out on an item because you took too long to consider the purchase (we all do that), more because you didn't tell me which shoes you are coveting. If you can face the idea of second-hand shoes, do an online search for the boots on eBay. If not, Stuart Weitzman would be an excellent place to start. We've taken a shine to the Lowland, preferably in grey stretch suede but also available in black stretch suede or stretch leather (HK$7,500 to HK$8,000). You may also like the bestselling 5050 boot in black leather or suede with stretch fabric at the back (HK$6,300), which is about half an inch shorter and may reach just to the knee if you have enviably long gams. For a little flash, check out the diamanté-encrusted low heels on René Caovilla's thigh-high black suede boots (HK$13,350; On Pedder). If you're short on cash, Pedder Red has its Bow Tied knee-high boots in black or grey faux suede for only HK$1,790. The boots look like they were inspired by the Lowland and have been so popular they are now only available in limited sizes. Try those on, then slip on Steve Madden's Odina over-the-knee boots, because they look almost identical, are available in black or grey faux suede, and also cost HK$1,790. Note: leave the minis at home. We like them best worn over jeans or casual trousers with a classic shirt and pullover.
Got a question for the Dictator? Email her with your name, or alias, and address at: [email protected]