Being a wuss about cold water and afraid of the sun, I desire a swimsuit I saw on styleoholic.com. It's the tropical print, long-sleeved, neoprene one, but it seems I'm several seasons too late. They have some on Net-a-Porter but they are way out of my price range.
Survival Swimmer, Pok Fu Lam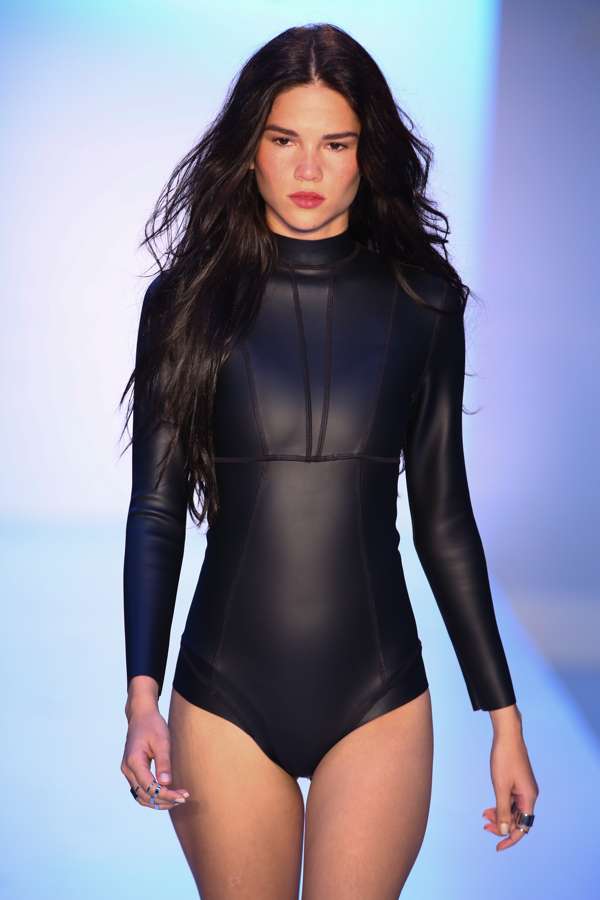 The Dictator rules: I think you know the answer and that makes you want the one in the picture even more. I sense a pattern here. Whether it's dieting, dating or dressing, you obsess over what you cannot have. Pop psychology has felled many trees on the matter for further reading. The fact remains that the Billabong Salty Daze long-sleeve spring wetsuit in tropical-print 2mm neoprene is long gone. Write back when you're ready to move on. Wait. Darn it. Now you made me look. There are still a few sizes floating around the internet and happily at a discount: visit spiritsurfshop.com and warehouse-one.de. Now, I'm working on the assumption that you are seeking some degree of insu­lation as provided by neoprene. If you weren't, you'd have a wider selection to choose from, such as the rash guard and sun shirt categories in nylon/spandex swimsuit material, made fashionably by brands including Polo Ralph Lauren and J Crew. Cynthia Rowley, who loves surfing, makes attractive short wetsuits in 0.5mm to 2mm fibre-lite neoprene with an SPF of 50 (HK$1,630 to HK$2,522). That's much cheaper than Net-a-Porter's neoprene swimsuits by Lisa Marie Fernandez (HK$3,685 to HK$3,870). Eyes stinging from the prices? Don't worry, you can find discounted ones from past seasons at sites such as swimoutlet.com.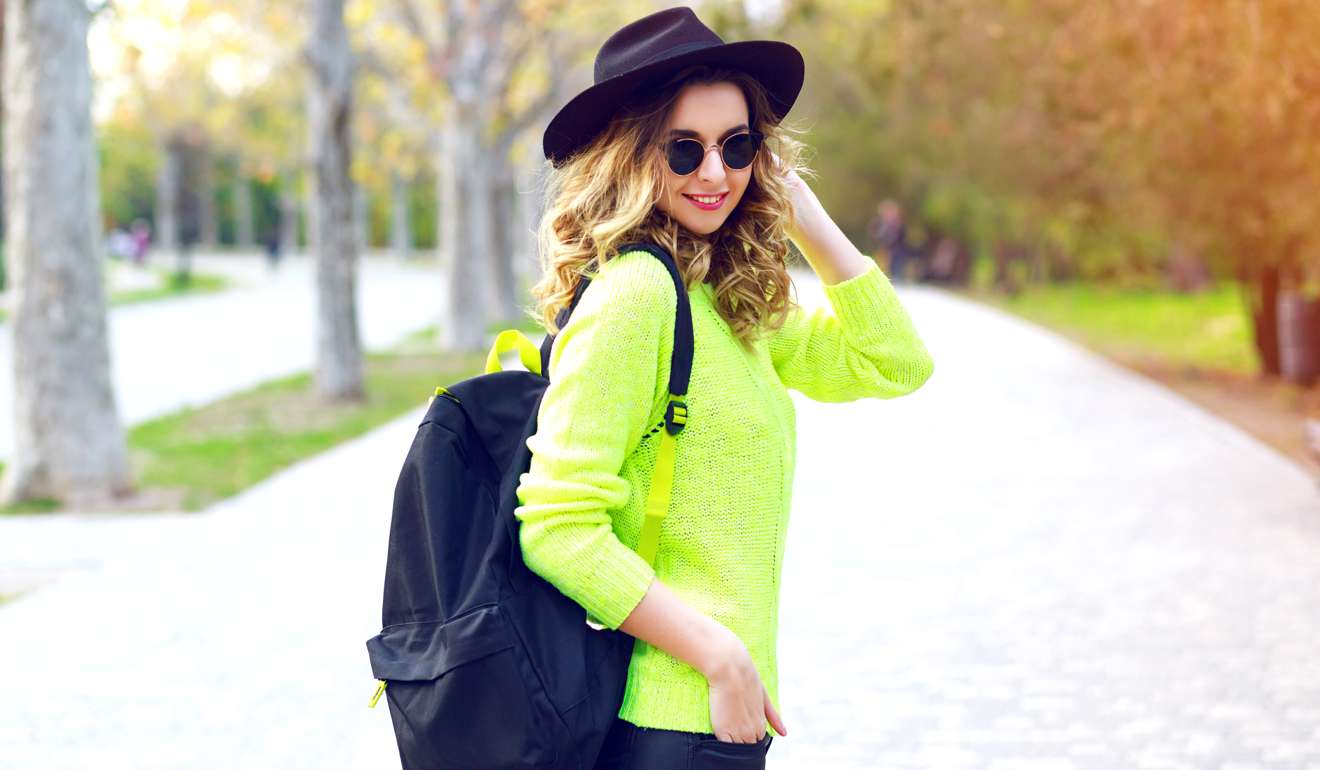 I keep reading about neon as a big trend but I haven't seen it in action. Nice idea, though. Where besides sporting goods stores can I find some neon clothes? I don't think a fluorescent bag will quite do it for me!
Bright Idea, Deep Water Bay
The Dictator: Yes. Why would you buy an easily styled, versatile neon accessory when you can risk it all in a blindingly bright head-to-toe look? Should I even bother to define neon vs fluorescent vs Day-Glo? Forget it. After all the hype of fashion weeks around the world, there's usually a reason why stores have not actually brought in certain looks. More often than not, it's because nobody believes they will sell. Sometimes they're saving you from yourself. Fortunately, one multi-brand store has had the foresight to bring in Ukrainian label Paskal, whose spring-summer 2017 collection of tops, skirts and dresses includes some fabulous Day-Glo details (HK$3,900 to HK$9,500; Harvey Nichols). While it's still cool outside, you might prefer a neon-hued pullover or a pair of track pants in superfine merino wool by Korean designer Lee Joon's Plys (about HK$6,500; Harvey Nichols). We like how the Italian label 20.52 reimagined the classic Chanel tweed suit in neon bright pinks, yellows and multicoloured fabrics, especially on jackets and coats (HK$4,395 and up; The Swank). A standout in the Marc Jacobs collection is the pink full tulle skirt (HK$2,890; Joyce). Other shining examples come from: Sies Marjan, Alexander Wang and Jason Wu. If you do go for this bold look, remember to balance with accessories and make-up that don't compete, and be prepared for a few bewildered stares.
Got a question for the Dictator? Email her with your name, or alias, and address at: [email protected]