At the end of her fashion show, Angela Missoni invited everyone to join her family and models by wearing the pink pussyhats in the distinctive Missoni zigzag knit that had been left on their seats. She then gave a brief, impassioned speech: "I feel the need to recognise that in a time of uncertainty there is a bond between us that can keep us strong and safe: the bond that unites those that respect the human rights of all. Let's show the world that fashion is united and fearless."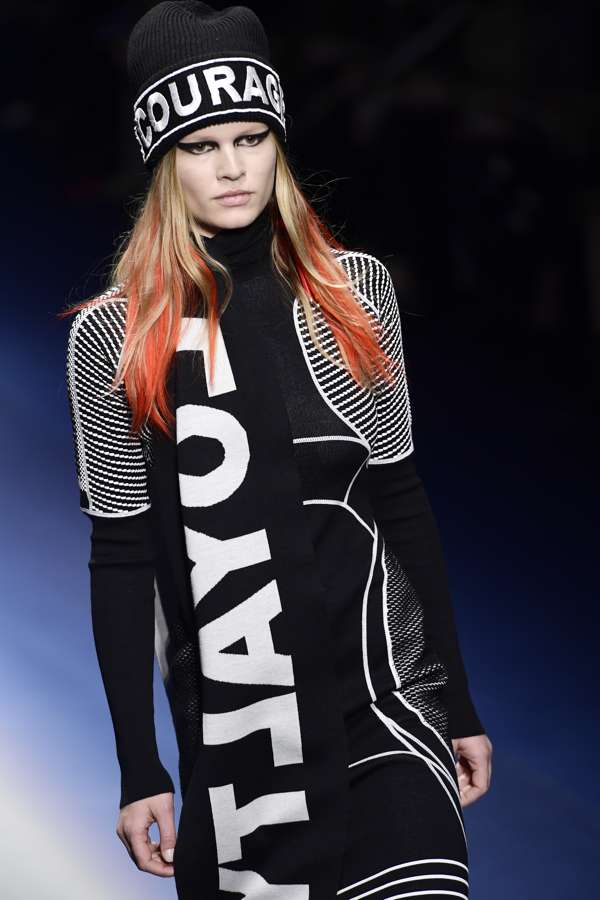 Missoni's call was the latest in a wave of political protests that swept through New York and Milan fashion weeks this season. They were inspired by the Women's Marches around the globe in the wake of Donald Trump's inauguration and the political uncertainties over the upcoming elections in Europe post Brexit. Dinner-party talk at Luisa Beccaria's glamorous private soirée after her show was all about the Italian political crisis and what would happen in France (and Europe) if far-right politician Marine Le Penwon the presidential election.
Back on the catwalk, Donatella Versace and Miuccia Prada's shows were making their own political comments.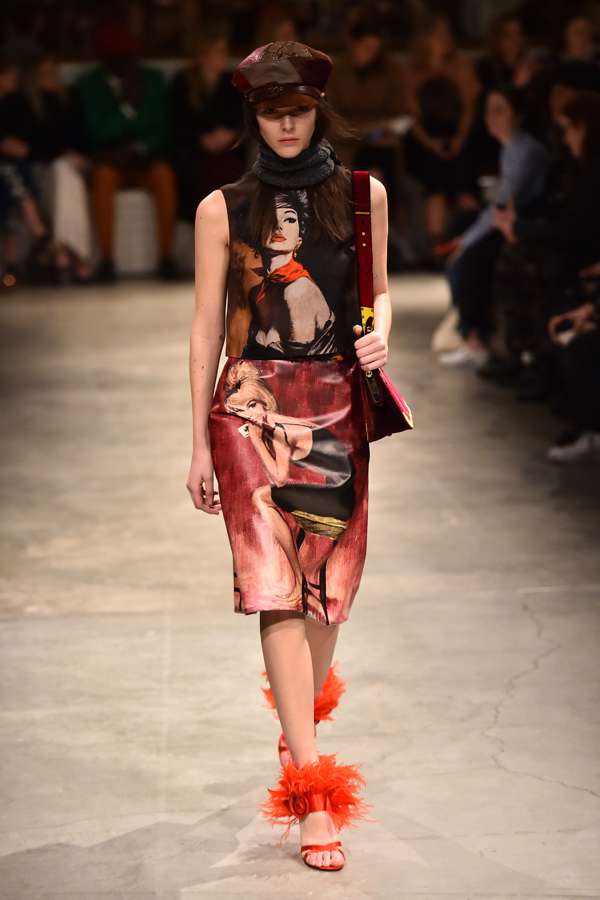 Versace's parade of "fierce women" with pinkish colour streaks in their hair and cat-eye make-up, wore slogans declaring "Courage", "Unity", "Power", "Loyalty" and "Love". The collection mixed bold tailoring with wispy skirts and sportswear, which is becoming a strong signature for Versace.
"This is a collection about the power of women, and women who know how to use their power. It is a call for unity, and the strength that comes from positivity and hope," said Versace.
Prada, who was a communist-party activist in her youth, said after her show, which was derived from her menswear collection, "and, of course, we had to do the women after what happened ..." referring to the political upheaval in the West. So, this season, she referenced Federico Fellini's film City of Women, especially in the set design of bedsits and pin-up-girl and political posters, such as one saying: "Fashion is about the every day and the every day is the political stage of our freedoms."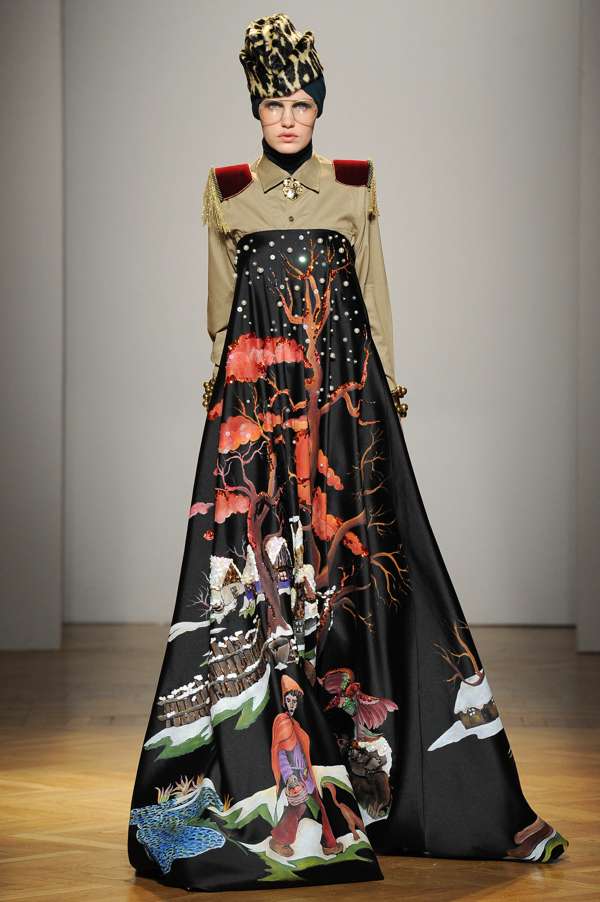 This view was reflected in the casual student corduroy tailoring and cosy mix of knits, albeit seductively trimmed with sexpot marabou feathers and embroideries. In Italy, even the fur-coat brigade are known to take to the barricades and there were some beautiful coats with colourful furry collars.
There was more political commentary at Stella Jean, who found inspiration in Russia during the cold war, but the military insignia and headgear might equally have applied to African dictators. The collection featured the "Propaganda" clutch designed by a Syrian refugee. It had been conceived in Damascus and represented the journey of millions of Syrian refugees.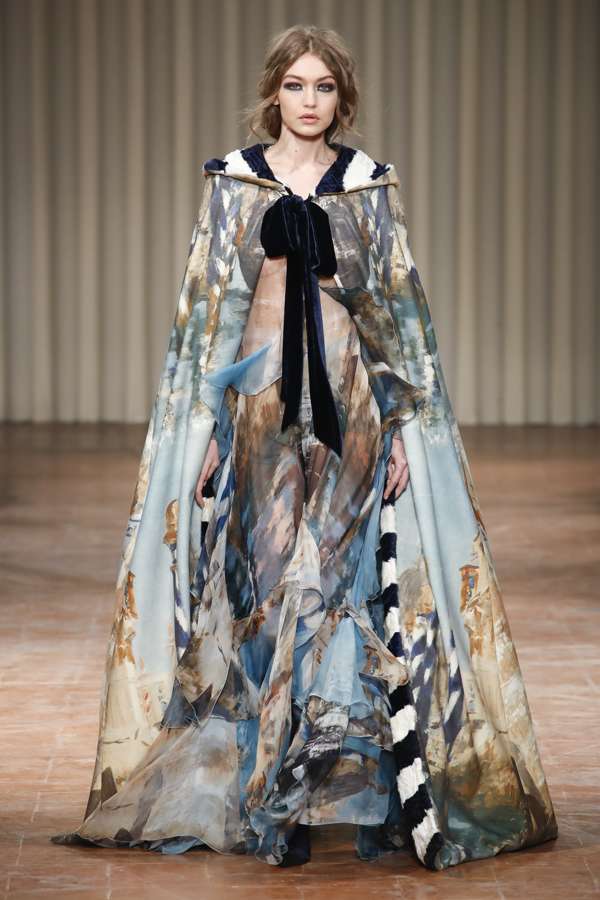 Not all womenswear designers felt compelled to protest. Alberta Ferretti, Beccaria and Anna Molinari are fashion romantics, who produce dreamy dresses for the feminine feminist. Ferretti was inspired by Venice, displaying lavish velvet capes and nautical jackets embroidered with Venetian symbols, gondolier shirts and cardinals' hats.
"The show has to make women dream a little," Ferretti said backstage.
Given all the troubles in the world, she may well be right.