Another week, another slew of Baselworld pre-releases. OK, it might seem a bit lazy on my part to run through three more watches that will debut at the show, which runs from March 23 to 30, so how about I jazz up this week's column by writing it in the style of Donald Trump? Yes? Here we go …
Baselworld will have all the best watches, the very, very best. A lot of people are saying that. A friend who works in the industry, a really big guy, one of the top guys, told me it will be great. Believe me. So let's look at three more watches that will be huge. Enjoy!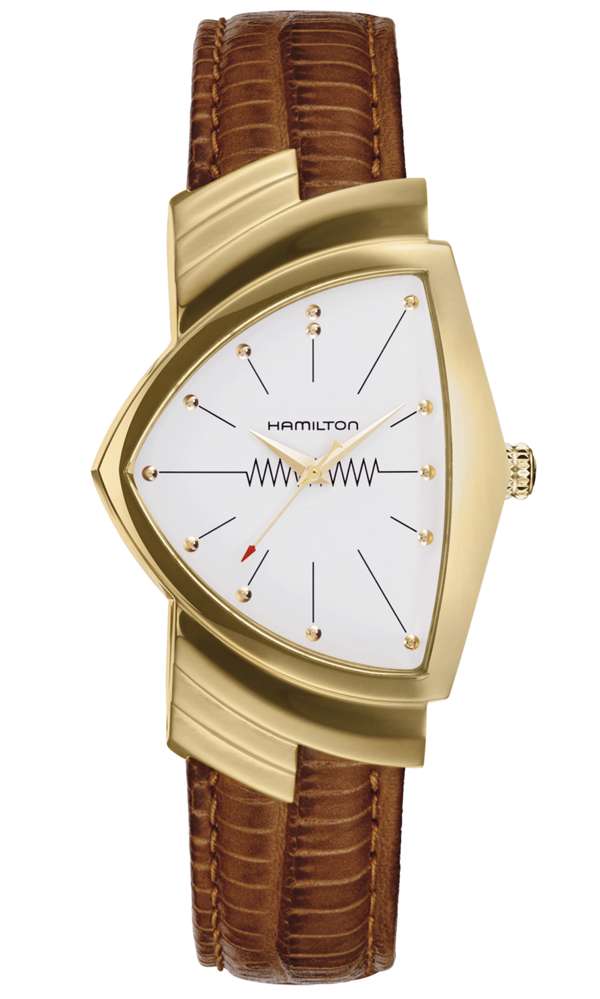 Let's start with Hamilton. A once great American brand that took all its jobs to Switzerland. Very sad. For Baselworld this year, Hamilton is offering the really, really magnificent Ventura, which was first released in 1957, and it broke all kinds of records. Oh, it didn't? Well, someone told me that. Probably fake news. Anyway, the new version of the Ventura, the 60th anniversary edition (right), is a real great piece of watch to have on your arm. I mean, you can really eat a well-done steak with ketchup with this baby on the wrist. The watch itself has a case made of steel but it's got a PVD coating in gold, which is great. Real class. Inside is an automatic movement that will absolutely give you 80 hours of power. And this much watch is only going to cost you HK$7,300. Now that's what I call a deal!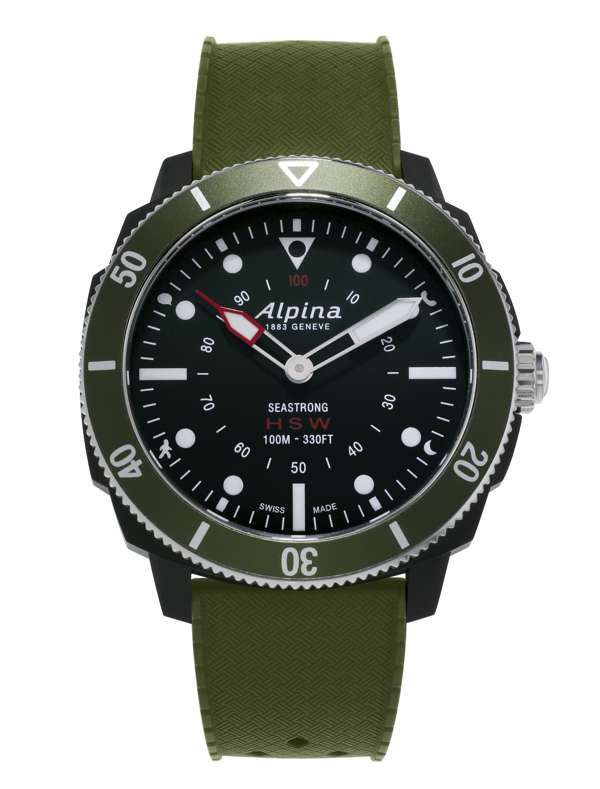 Next we have the Alpina Seastrong Horological Smartwatch (left). The failing watch press will tell you that smartwatches from Samsung and Apple are killing jobs in Switzerland, but that's not true. Very dishonest. Switzerland is coming back with great watches, such as this one, which is a mix of old and new – a hybrid smart­watch. This watch tells the time but can also track your steps, monitor your sleep, offer alarms, world time and lots more. I don't think it checks crowd sizes or television ratings, which is sad. It's a big masculine watch, which is great if you have small hands. The 44mm case is fibreglass and the watch is water resistant to 100 metres, which is real impressive. This is not for the elites; at HK$5,900 the Seastrong should be a hit with real people. So good you'll climb a wall, the biggest most beautiful wall, to buy it.
Finally we have the H. Moser Endeavour Perpetual Calendar Purity (right). I love brands named after the founder, shows real strength. This is a lovely watch, just look at those lines. Real classy. I'm sure it will be huge in China. They are taking all the best watches. What I like about this watch is it is simple. Who needs all those numbers and extra dials show­ing you data? The all-new machined 42mm case is magnificent and made of white gold, which isn't yellow gold, but still gold. The blue "fumé" dial in a sunburst pattern (you got to use air quotes with these "foreign" words) looks great and really pops. Inside is an HMC 800 in-house movement, which is very good. None of this watch is made in America, which is very sad, but all of it was made in Switzerland, which, I guess, is making them great again. Limited to 50 pieces, prices for the Purity will be released shortly, but why not try and negotiate or, better yet, get Mexico to pay for it?