The air pollution in Hong Kong is really getting to me. I want to wear a mask when I'm outside, but they all look sort of dorky. Are there any that are even close to having a nice design?
Mask Appeal, Causeway Bay
The Dictator rules: That's your solution? Buy more stuff? Please tell me you're also consulting environmental experts on how to improve our air. We won't profess to having such credentials. We have, however, read that particulate matter is of special concern, especially PM2.5 (with a diameter of 2.5 micro­metres, about 30 times smaller in diameter than a human hair). Make sure you choose a mask that can filter all that out.

Basic surgical masks are useless. At minimum, use an N95 mask, which will filter out 95 per cent of airborne particles larger than 0.3 microns. 3M makes good disposable ones (about HK$20 each; available from most local hardware stores). N99 is even better, and if you don't understand why by now, then God help you.

The more worthy masks recommended below are reusable and come in different sizes because an ill-fitting mask is not effective. Try Airinum, which offers masks and replace­ment filters in five sizes, various solid colours or Swedish military camouflage (HK$582 to HK$760; airinum.com). Each mask comes with two filters and replacements can be purchased in packs of three (HK$155) or more. Vogmask comes in about 25 colours or patterns, all with N99-strength filters (HK$256 to HK$341; vogmask.com). Respro makes masks specifically for pollution. Got to respro.com and click on the Mask Selector to find one that best suits your needs (HK$178 to HK$380).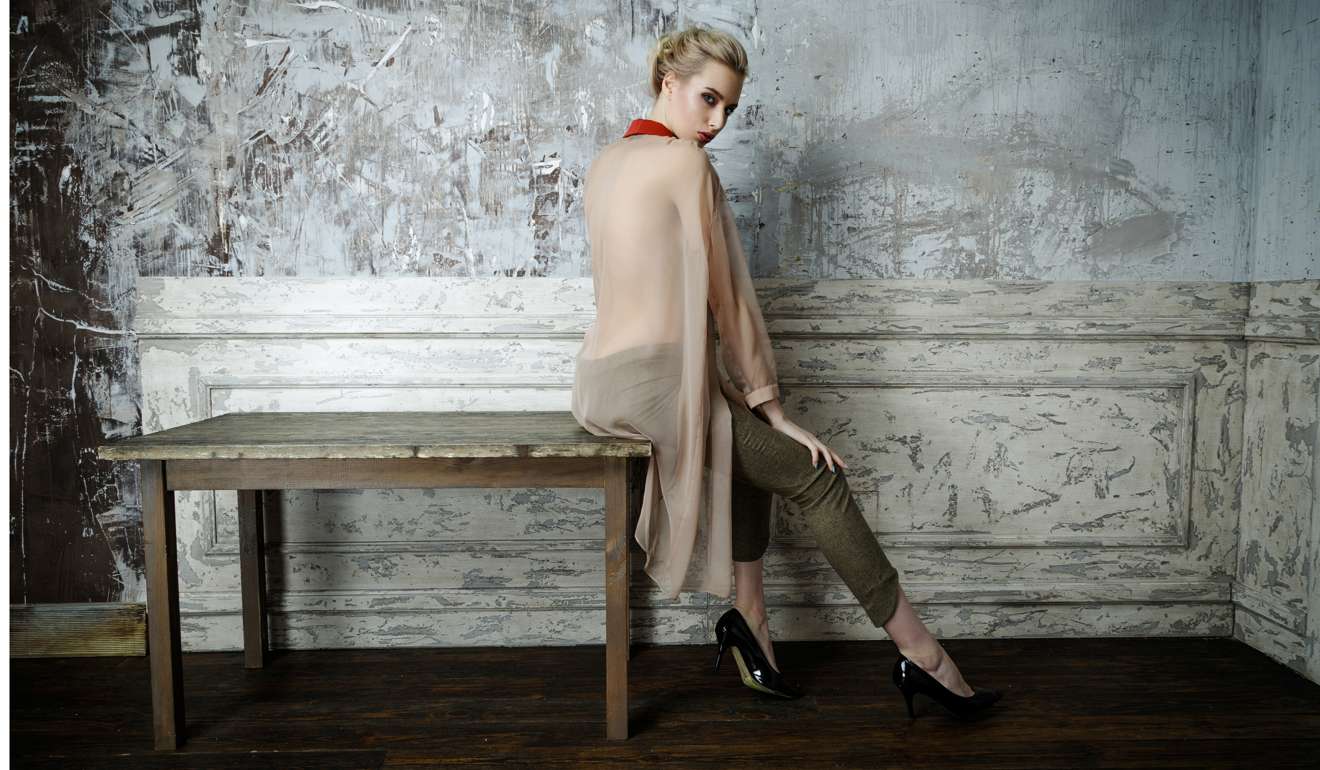 I keep seeing completely transparent, unlined dresses in shops. Is it now fashionable to show that much of one's undies? How am I expected to wear such a thing?
Sheer Delights, Tai Hang
The Dictator: Well, it might help if you left the sex shop first. Just kidding. We've seen them in chic boutiques, too. The differ­ence is we haven't felt compelled to wear sheer clothing simply because it is there. While copy­ing runway styling might lead to embarrass­ment, following the designer's lead in their lookbook or seeing how a retailer has styled it could be helpful.

Take, for example, Simone Rocha, whose collection includes see-through, ruched and ruffled black tulle and silk-organza tops and skirts (HK$3,320 to HK$4,975) shown over camisoles and leggings at Net-a-Porter. Let us repeat: these are layering items. Do wear a slim-fitting or patterned item below.
Comme des Garçons offers a sheer black, below-the-knee shirt dress this season (HK$4,999; I.T) while H&M has mesh dresses (HK$129 to HK$499). In fact, as a testament to their popularity (or their low-brow appeal), most high-street brands have their own transparent pieces at the moment.
In many cases, what appears as two separate items is actually an ensemble sold as one. McQ, for instance, has rock tees made with long, maxi-length black mesh overlays (HK$2,999). On its website, Scrambled Ego (scrambled-ego.com) takes time to explain its Grit of Tulle collection, a mash-up of pastel-hued sheer tulle worn over Motown music-inspired graphic tees and dresses (HK$4,200 to HK$6,800; Harvey Nichols). It concludes with, "Even princesses can be rebel and they can dance in Detroit." Ah, fashion.
Got a question for the Dictator? Email her with your name, or alias, and address at: [email protected]