Emojis. Like them or (hopefully) loathe them, they are here to stay. Emojis rank, probably, as Japan's worst export outside of Pokémon Go and are so insidiously pervasive they are getting their own movie. The imaginatively titled The Emoji Movie will feature Patrick Stewart, one of the greatest living Shakespearean actors, debasing himself to play the poop emoji. The end of the world cannot come soon enough.
However, I'm not blind to the realities. It's fairly obvious that kids today are down with emojis and a sprinkling of them here could make this column more "relevant" and "relatable" so I'm willing to meet the young folk halfway and include them if it means they'll consider a mechanical watch. By halfway I mean I cannot bring myself to use them but then I don't really have any issue spelling them out (smiley face). Warning, this may become irritating very quickly (red rage face).
Let's begin with the Audemars Piguet Royal Oak Selfwinding QEII Cup 2017 Limited Edition (right), which is a mouthful, to say the least (unamused face). The Royal Oak is, undoubtedly, one of the greatest watch designs ever conceived, and almost certainly in my top 10 (heart eyes) and this special edition made to mark Audemars Piguet's long association with Hong Kong's biggest horse race (gold trophy cup) is a real beauty (kissing heart face). Limited to 200 pieces for the 41mm version, the watch has the iconic octagonal bezel and the rough-and-ready industrial look that made the Royal Oak's name (bulging bicep) but there's also the highly polished edges that add a bit of grace and justify the luxury pricing (clapping hands). Inside the titanium case is the very capable 3120 movement with 60 hours of power (lightbulb). All this hunk of watch will cost you is a princely HK$273,000 (bag of gold).
Next we have the simply wonderful new collection from Glashütte Original, the Sixties Iconic Square (praying hands). Available in five on-trend colours (top), the Sixties Iconic Square has the most delightfully literal name, that is, the design is from the 1960s, the watch is square and it's based around an iconic design in Glashütte Original's back catalogue (winky face). The square case is made of polished steel and measures 41.35mm x 41.35mm, so it might seem a bit chunky on the wrist given the four edges, but its nothing if not masculine (eggplant). Inside is the ever-dependable in-house calibre 39-34 move­ment (dog) that has 40 hours of power (lightning bolt). The Sixties Iconic Square is priced at HK$77,000, which makes it a great gift watch (Santa Claus) but for an outlay of HK$385,000 you could get all five (dollar bills).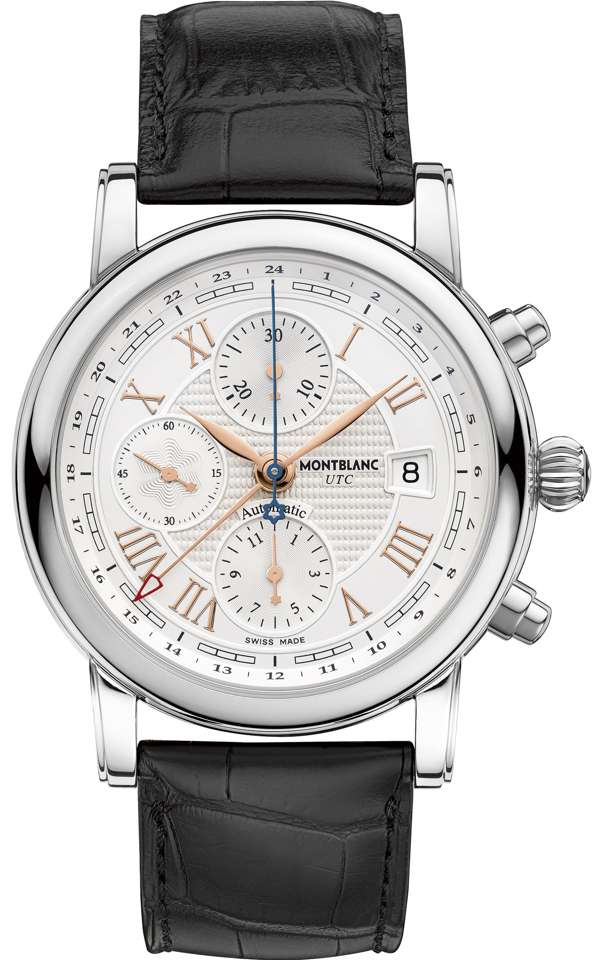 Finally, we have something real classy that won't cost a fortune (diamond ring). The Montblanc Star Roman Chronograph UTC Automatic "Carpe Diem" special edition (left) won't win any fans for its need­lessly long name (face palm) but at HK$37,950, who cares (salsa woman). The watch is feature-packed with dials aplenty (thumbs up), including indications for hours, minutes and seconds, a second time zone, chronograph subdials and a date window (juggler). The design is inspired by classic watch­making from the past (medieval castle) making this an ideal dress watch. The case is made of steel, a chief reason why the price is kept so low and appealing, and measures 42mm, which if I'm honest is a little on the large side given where we are with size trends, if it was a touch smaller then this watch would be perfect (100).