Thanks for the nude shoes for women of colour recs! I have a related question. It's hard to find the right tone for my skin, especially in Hong Kong. Right now, I'm obsessed with nude lips but I only read about what celebrities like Angelina Jolie and Kim Kardashian wear to get the look. Any recommendations for darker skin? I don't look like them.
Darker Shade of Pale, Mid-Levels
The Dictator rules: Who does? Let's face it, the colour range of make-up in Hong Kong caters mostly to women who want the palest skin possible. Happily, though, the breadth of lip colours is far wider than the selection of foundations. Bobbi Brown's Nourishing Lip Color (HK$240) could have something for you. Depending on your skin tone, you might like hues such as Suntan Pink or Beige Gold. Other brands with extensive colour ranges include: Nars, Mac, Make Up For Ever and Shu Uemura. Go try everything that's avail­able.
Alternatively, you could abandon mainstream (a.k.a. Caucasian) cosmetic brands and shop online from a more inclusive label, such as Mented (mentedcosmetics.com). Founded by two women who just couldn't find a good nude lipstick, the collection has six shades (HK$128 each). Try the Dope Taupe or Nude LaLa, for example, or treat yourself to the entire capsule collection (HK$692).
Somali supermodel Iman addressed the problem all the way back in 1994, when she launched her own cosmetics brand. At iman-cosmetics.co.uk, click on Find Your Shade, where you will be presented with 12 women of different colouring in "nude" make-up to help identify products for you. The brand's Luxury Moisturising Lipstick comes in 18 hues, including the nude Jaguar, Paprika, Sheer Iced Tea or Iman Nude (HK$125).
My favourite thing at the art fair a few weeks ago was a woman's jumpsuit. I loved it so much I actually approached and told her why I was staring! It turned out to be a shirt and trousers. It all looked so sculptural and crisp, especially the trousers, which folded at the waist and maybe tied together. Can you help me to find a pair?
Culture Vulture, Sai Ying Pun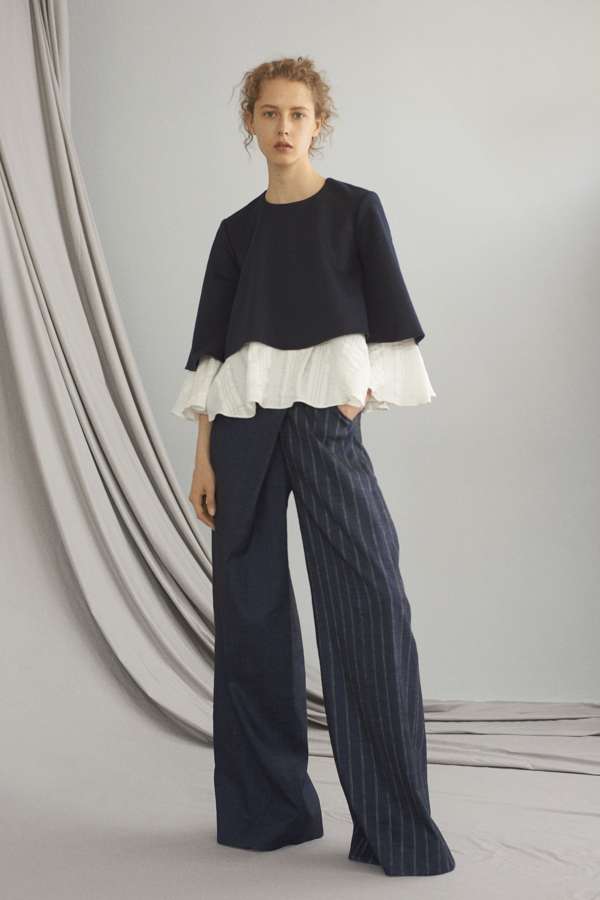 The Dictator: It figures you were focused on appearances rather than art. You didn't ask her about the brand and how much she paid? How very un-Hong Kong. Good for you. However, it doesn't give us much to go on, does it? You have painted a picture of Thai fisherman trousers, a traditional item that seems more popular with wannabe hippy backpackers than fishermen these days.
Unless you're planning a trip to Bangkok's Khao San Road any time soon, you can always order a pair of the wide-legged trousers with the long folded waist from sites such as fishermenpants.com (HK$380 and up). But since you were trying to sound highbrow, I'm guessing you'll want something different. To our surprise, we found many designers who have elevated the form. Melbourne-based Toni Maticevski has mastered the look with his Recovery trousers in black, grey or white, featuring a draped wrap front that ties on one side (HK$7,596). We also love Johanna Ortiz's Amazonian wrap pants in dark khaki cotton (HK$8,317; saksfifthavenue.com). And Japanese label Adeam offers fabulous deconstructed wide-leg trousers in navy or light grey linen (HK$5,500; Lane Crawford).
See also: Whit, Issey Miyake, AF Vandervorst and Proenza Schouler. Next time, focus on the art and do your shopping later.
Got a question for the Dictator? Email her with your name, or alias, and address at: [email protected]