The opening scene in gangster movie Sexy Beast (2000) has been plaguing my thoughts recently. In it, you see a corpulent Ray Winstone sunning himself in the baking heat of the "Costa del Crime", in southern Spain, in an attempt to bronze his doggedly pink skin.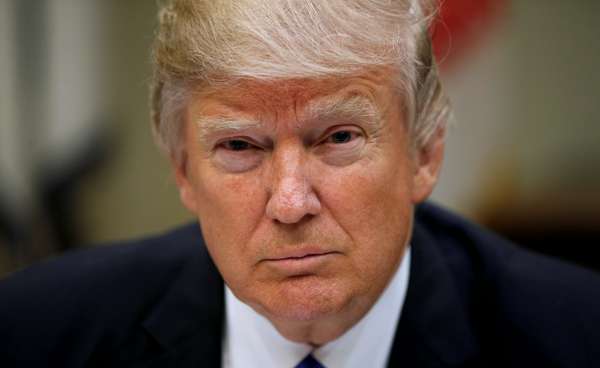 For some reason, that got me thinking about tanning, or rather fake tans, and then from there my mind wandered to the decidedly orange-hued president in the White House and his inability to evenly cover the areas around his eyes. And from there, after a nap and a sandwich, I got to thinking about the trend in bronze watches.
I didn't say there was method to my madness but, hey, that's how my noggin is wired.
So yes, bronze watches is a thing and has been for, oh, about a year now. Why has this happened? Well, the fad for more out­landish materials (think carbon fibre, ceramic) meant we were always on the lookout for the next one, so watch companies just circled back to bronze, which was quite popular in the era of muskets and pirates. Today's trend owes more to guys wanting vintage-looking watches with a patina and a colour that sticks out than a yearn­ing for cholera-ridden Napoleonic Europe.
Now I'm going to mention two watches I've written about before, not because I'm lazy or flirt dangerously with ideas of self-plagiarism (Ahoy, Jonah Lehrer!), but because I'm trying to illustrate the trend for bronze watches with some of the stand­outs from the past 18 months. Before I dive into the top three, I want to give honourable mentions to the Panerai Luminor Submersible 1950 3 Days Auto­matic Bronzo (a steam­punk's dream; US$14,400), the Oris Carl Brashear Limited Edition (at HK$21,300, a bargain) and the Squale Professional Master Bronze (a subtle gem; US$3,000) – all of these bronze watches would have taken the gold, but will have to settle for silver, or something.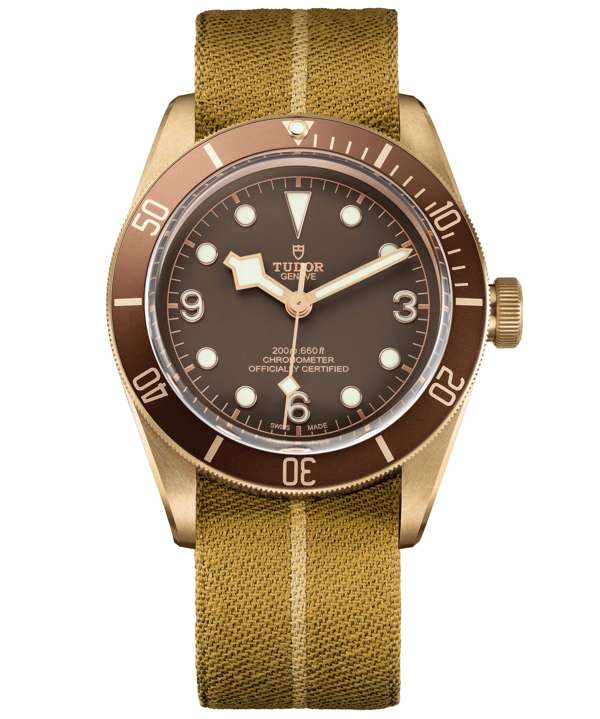 The watch that has perhaps driven this trend – if you believe watch blogs and Instagram that is – is the Tudor Heritage Black Bay Bronze. The Black Bay Bronze dive watch took an already wildly successful collection and added a sense of fun with the bronze iteration, while playing up the maritime features and Tudor's own heritage. First and foremost, the looks – they are just great. Modern, playful and different, this Tudor doesn't really conform. Sized at 43mm with a uni­directional bezel and a depth range of 200 metres, this is a watch designed to be used. Features are kept simple – it's a dive watch, after all – and the move­ment is an in-house MT5601. Probably the best thing about this piece is the price, a snip at HK$28,500.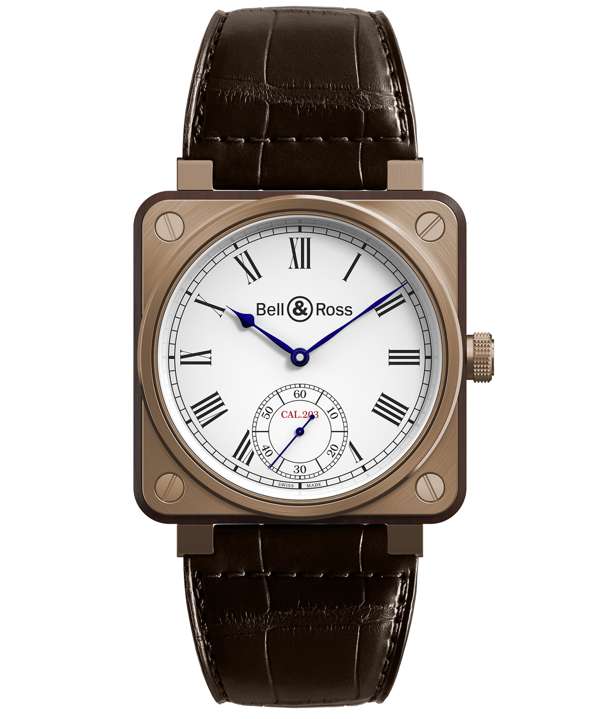 People knock Bell & Ross for its over-dependence on the BR-01 form factor (the iconic square case) and many probably think it has flogged that horse for all its worth but the BR-01 Instrument de Marine released last year is proof that the nag can take a few more lashes. OK, it's kind of gim­micky and some people will loathe it, but I'm in the "love" camp as it's such an odd mix of old marine clock design (the white lacquer dial) and modern industrial looks (the aviation-inspired case). Sea and air inspirations might be a head scratcher but, by golly, this watch will get Fred from accounting asking questions about it. Limited to 500 pieces and priced at HK$67,800, this BR-01 is light on features with 100 metres of water resistance and a BR203 move­ment that has 56 hours of power reserve.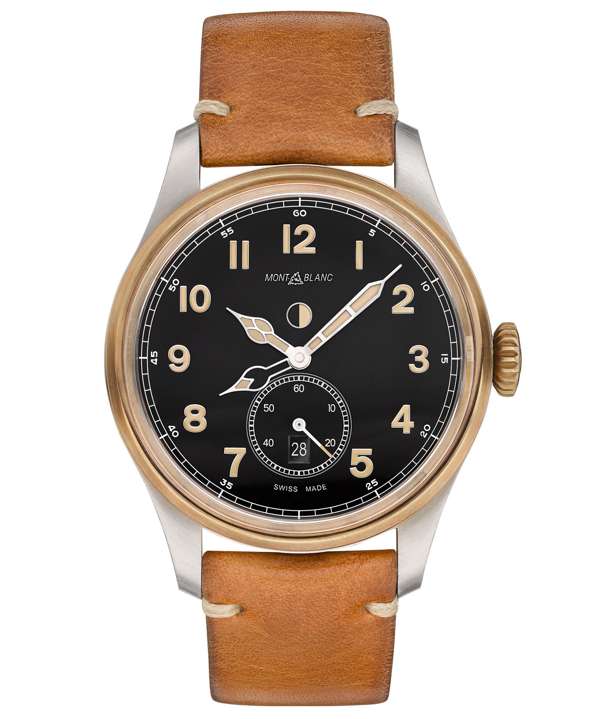 Lastly, we have a great range exten­sion from Montblanc, which took the prize-winning 1858 and gave it a new colour. The 1858 trio was hands down one of the best collections launched last year and the bronzefication (is that a word?) was a smart move. Of the three in the range, I've always liked the Dual Time and it works best with the bronze, too, with the black of the dial a nice compliment. A lot of watches try the vintage look and fail as it feels forced but this one nails it. Features are simple with only a small seconds dial and, of course, the second time zone. The case measures 44mm. The Montblanc 1858 Dual Time bronze is priced at HK$39,800.