Reach out and touch faith. So goes the chorus of Depeche Mode's biggest hit, Personal Jesus. It's a song, like Blue Monday by New Order and Toxic by Britney Spears, that everyone likes and you don't have to be all goth about it. Sadly, I never had a goth phase, my sunny disposition and lack of hair on top probably didn't help. And no, a fondness for the musical whining of Robert Smith does not a goth make. There must, however, be some committed goths working in the watch industry at the moment as I've spotted dozens and dozens of new pieces that are squarely aimed at the Edward Gorey fan club.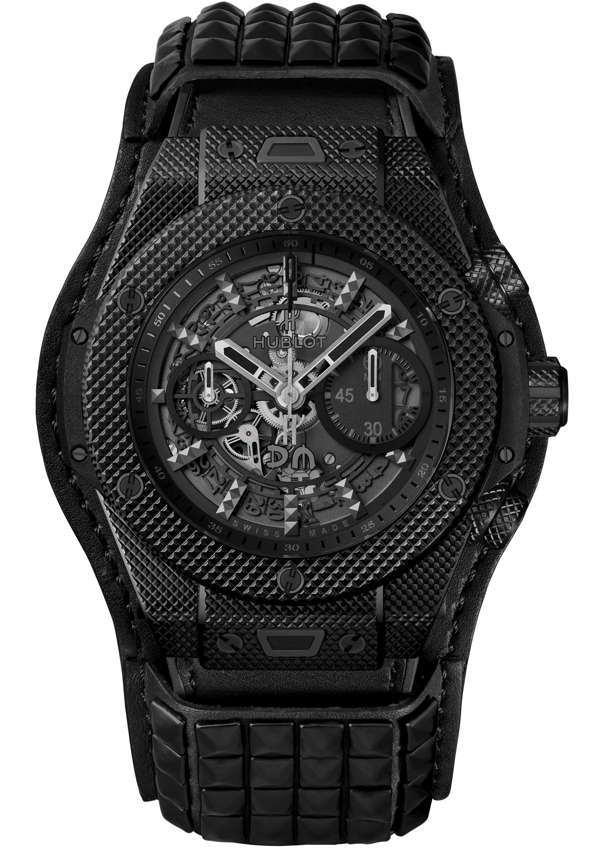 Watch companies have been churning out black-on-black watches (where the case, strap, dial and even the hands are all gothic black) for a while now but what's creeped in recently is an abundance of skulls and other such motifs. But the most blatant play for the goth dollar I've seen is Hublot's special-edition collection made in collaboration with Depeche Mode. The partnership began in 2010, but this year sees a new Big Bang Unico released and if this one doesn't get Tim Burton to open his black wallet (hopefully with bats flying out) then I'm a monkey's uncle. Keen readers of this column (all five of you) will know I'm not a big fan of Hublot generally as it's a bit too in-yer-face for my tastes, but this replaces the colours and gems for a multitude of textures and materials. Both the 45mm case and bezel are made from "knurled" black ceramic and the watch sits in a special black leather cuff strap that is studded for that extra rock 'n' roll look, I suppose. Features are pretty simple; there's a HUB1242 movement inside that has an impressive 72 hours of power reserve. Limited to 250 pieces, this new version of the Depeche Mode x Hublot collaboration is yet to be priced but previous incarnations cost US$20,000 so expect a sticker price in that region. "I'll make you a believer" is probably what Dave and the boys are saying with this watch, and the sales proceeds will raise funds for charity, but I'm not convinced. However, for fans of the band, closet goths and people who like black, this watch might appeal.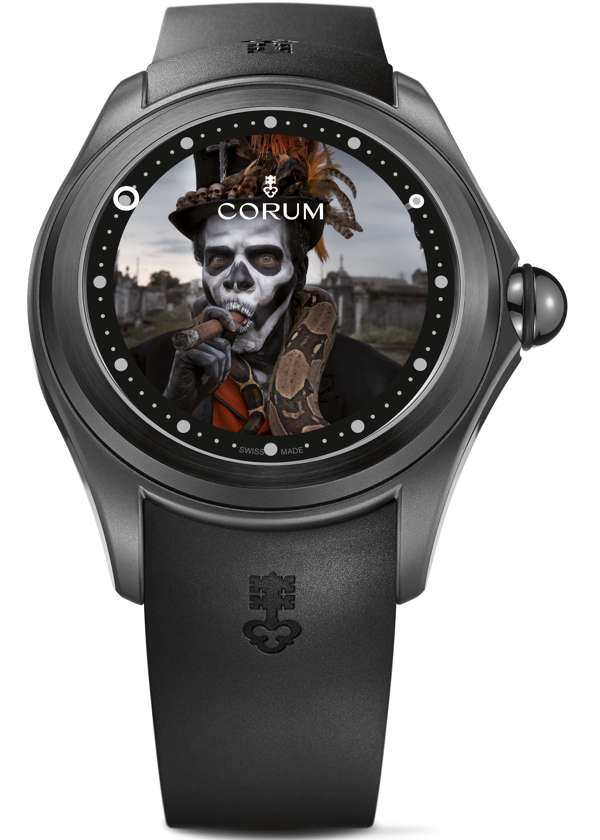 Next we have one of the oddest pieces I've seen in a long while, and I'm one of those people who looks for odd things (google "hungover owls", you won't regret it). The Corum Big Bubble Matt Barnes is not going to be everyone's cup of tea, indeed, some will think this is bad juju from the get go but it has a certain strange magic. Matt Barnes is a photographer and he's captured an image that's pretty arresting, a figure that's one part Papa Shango (Ahoy 90s WWE fans!) and one part Baron Samedi, the villain in the James Bond movie Live and Let Die (1973). The collection's name comes from the bubble-like nature of the domed crystal over the dial. Beyond the bubble and the dial design, this is a simple watch. Inside is a nothing-special automatic movement and the case is sized at a massive 52mm and is made of titanium. The real voodoo economics here is the watch is priced at HK$55,000.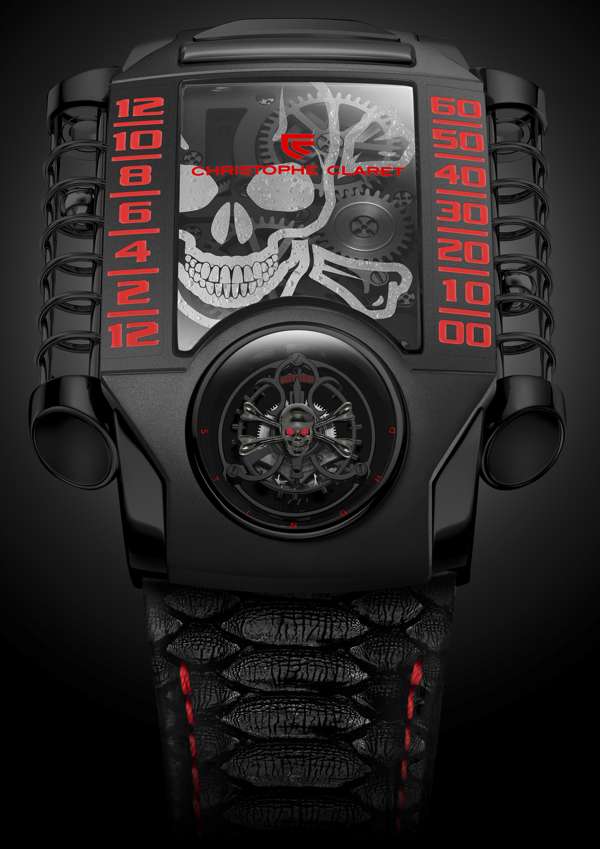 Lastly, we have Christophe Claret embracing black and skulls, which, let's be honest, comes off as camp at best. The X-TREM-1 Sting is the latest iteration of perhaps the whackiest contraption from Claret, where the time is indicated by two balls travelling up and down the threaded tubes that flank the dial. It's a bonkers movement but we're here for the design and, with all the red and cartoonish skulls, it's all a bit flash so more neo-goth like Panic! at the Disco than old-school (legit) goth. This is a big, striking watch but perhaps only for the committed few. Priced at 278,000 Swiss francs (HK$2.2 million), the X-TREM-1 Sting is limited to eight pieces.