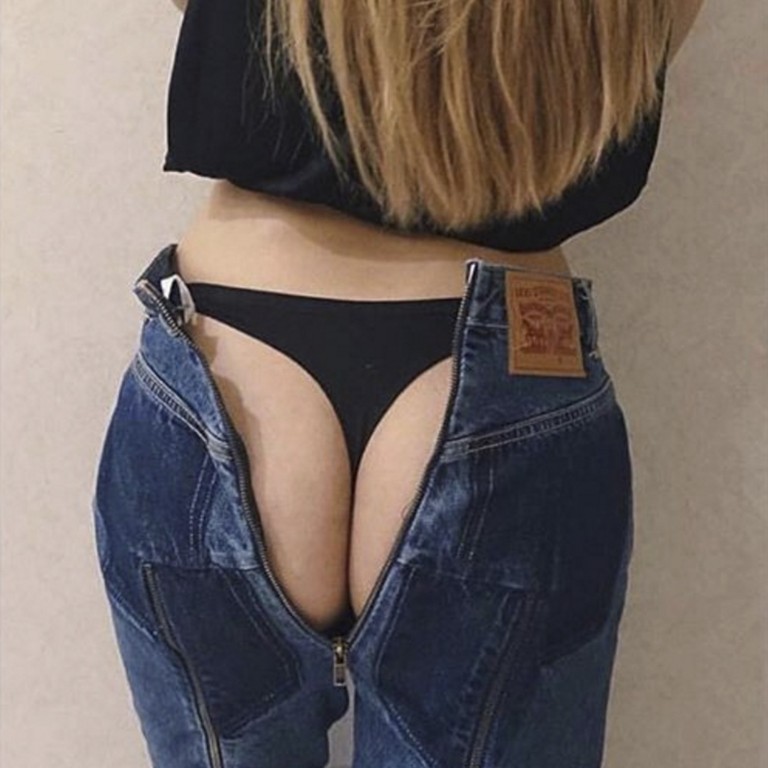 Opinion
The Dictator
by The Dictator
The Dictator
by The Dictator
Vetements x Levi's cheeky collaboration: butt-revealing jeans – where to find them?
The butt-revealing "reworked" jeans have zippers on the front, back and all the way up the leg. Your best bet is to look for them online
Tell me it isn't true! I heard Levi's has made jeans that are designed to show most of the bum. How will I explain this one to my daughter?
Open Secret, Pok Fu Lam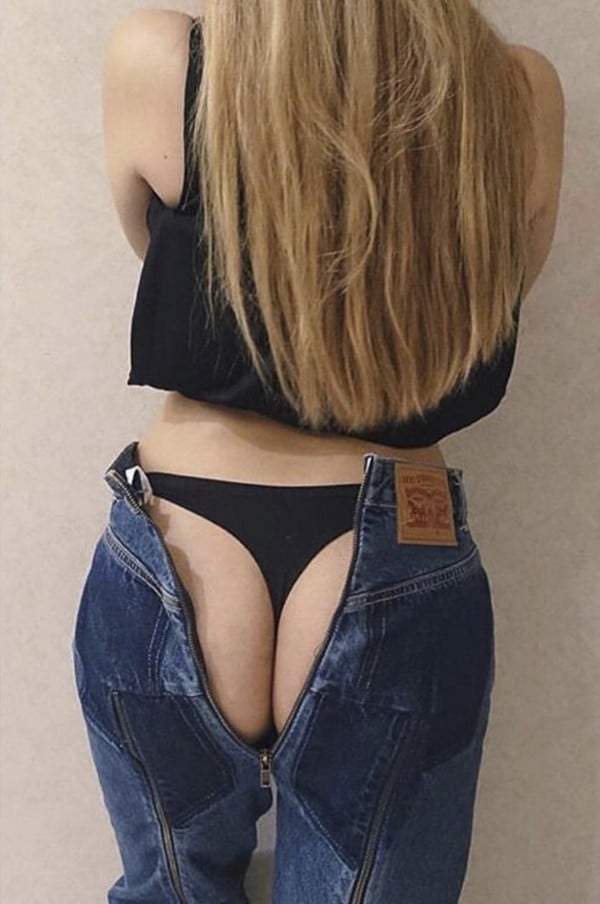 The Dictator rules:
Oh, you! Did you still think trousers were meant to cover your derriere and legs? Actually, so did we, at least outside the spheres of fetish fashion and bumless chaps. Just when we thought the return of high-waisted jeans would minimise, uh, let's say, over-sharing, muffin-top sightings, etc, Vetements has come up with a collaboration that makes us take a new look at, or avert our eyes from, an American classic. The Vetements x Levi's "reworked" jeans come in various silhouettes and have zippers on the front, back and all the way up the leg. Only stripper pants could show that much skin more quickly. The staff at a local Levi's boutique looked rather alarmed when we requested such a product. Instead, rush online to retailers such as
matchesfashion.com
, where stocks are running low on the Vetements x Levi's Reworked Tapered-Leg Jeans in blue (HK$11,384) and the black corduroy version (HK$13,278).
Mytheresa.com
still has sizes in the blue high-rise iterations, as well as a cropped pair in black denim (HK$13,500). There is even a hot-pants edition with the two-sided zip (HK$6,957;
ssense.com
).
Of course, people have been ripping their jeans in strategic places for as long as we can remember, so you could reveal just what you want with a pair of scissors. Or, you could invest in a pair of Re/Done's reconstructed vintage Levi's from its Ass Rip collection with tears placed just under the right cheek (HK$1,780 to HK$2,418). I have no idea how to explain that to your daughter. Can you get away with locking her up in a tower?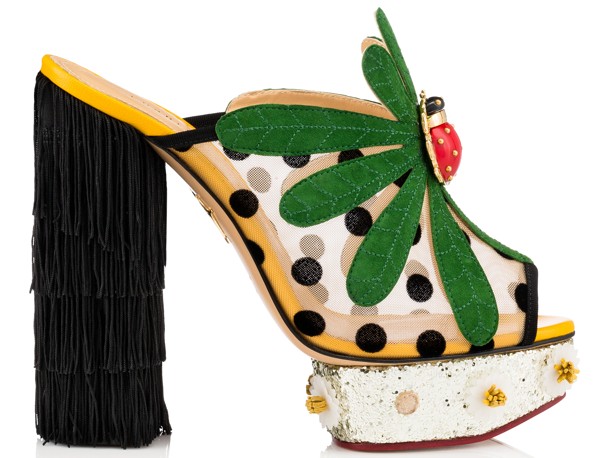 Many years ago I saw some shoes that I have dreamt of ever since. I realise it's too late to get them, but could you help me find something similar? The high heels were covered in a fringe or tassels. Not the front of the shoe, not the ankles, but the back.
What a Tassel, Mid-Levels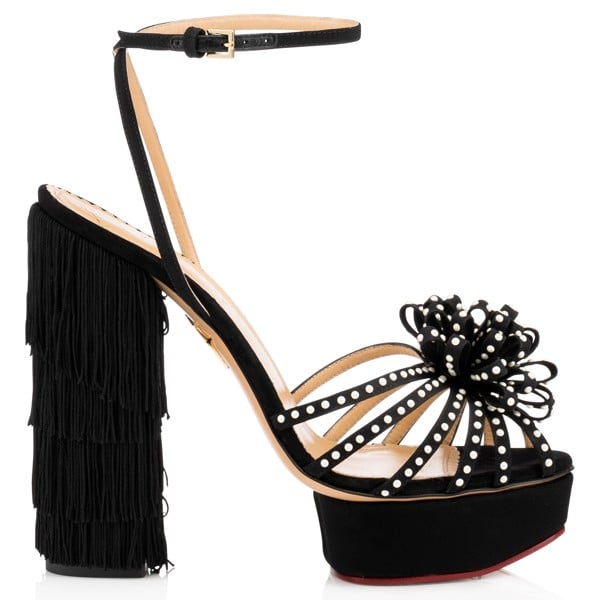 The Dictator:
You might want to have that checked into. Those are strange dreams you're having. If everything is alright, then celebrate with a pair of Charlotte Olympia's Miss Cha Cha Cha black-fringed 145mm heels (HK$7,800). She also makes the colourful Not-So-Secret Garden platform mule, with daisy appliques, polka dot printed mesh, a lady bug and suede fringed block heels (HK$9,800). Speaking of wildly fun designs, Dolce & Gabbana's sequinned mary janes have alternating rows of purple, yellow and green fringes on four-inch block heels (HK$8,900). Also check out Valentino's Rockstud Rolling Sandal with a rainbow fringe (HK$9,700). Embellished with silver-finish studs and turquoise stones, the shoe is available in tan or black suede. If you find mules appealing, check out Marco de Vincenzo's design with tiers of fringe across the upper and down the heel in bright blue satin (HK$6,065;
netaporter.com
). Istanbul-based Sanayi 313 has a pair in black leather with a fringe made from burgundy, pink, black and off-white raffia (HK$9,130;
farfetch.com
). Singer Katy Perry's shoe line includes more affordable but highly imaginative designs. The Mia (HK$1,081;
katyperrycollections.com
), for example, is a suede, open-toed sandal with rows of bead tassels on the 3.5-inch heel. To ensure the shoes match more than one of your Latin dance cos­tumes, it comes in black, fuchsia, teal or ocean blue.
Got a question for the Dictator? Email her with your name, or alias, and address at: [email protected]