Do they make jumpsuits for working out now? I asked a woman at yoga about the one she was wearing, but she is one of those competitive types and feigned not remembering where she bought it. I was behind her during class and spied the Lululemon logo, but couldn't find anything like it in the shop. Where can I get one?
Yoga Yearning, Central
The Dictator rules:I'm not sure who frightens me more, the yoga bitch or someone who stalks a fellow exercise-class-goer and wants to dress like her. Yes, they do make them now. That is, if now were 2016. Lululemon had work­out onesies last year, but I could only find them second-hand and nobody wants someone else's sweaty cast-offs. Whether you call it a jumpsuit, a onesie, a unitard or a catsuit, you have many other brands to choose from, anyway. Free People calls its looser fits "onesies" and its body-hugging styles "bodysuits" (HK$760 to HK$993; www.freepeople.com). Yoga Rebel, from London, has a fab selection by various brands, including "long leotards" – meaning spaghetti straps and legging lengths – by Onzie (HK$599); and slim-cut or loose-fitting, sleeveless jump­suits in tie dye by Electric & Rose (HK$998). Protokolo.com will give you an eyeful of its sexy, skintight to relaxed-fit catsuits (HK$575 to HK$731). Miami-based Port de Bras has the loose-fit Alanna jumpsuit, with a hoodie on top attached to relaxed jogging pants (HK$1,439; www.portdebras.com). Surprised I'm not taking a cheap shot at catsuits worn for the battle of the bulge? Well, if your shirt doesn't roll up, your pants don't slip down and your tummy rolls are not in my sight, then I'm all for them! What's more, it's a complete outfit, so I won't be distracted by, "you thought that matched?" running through my head.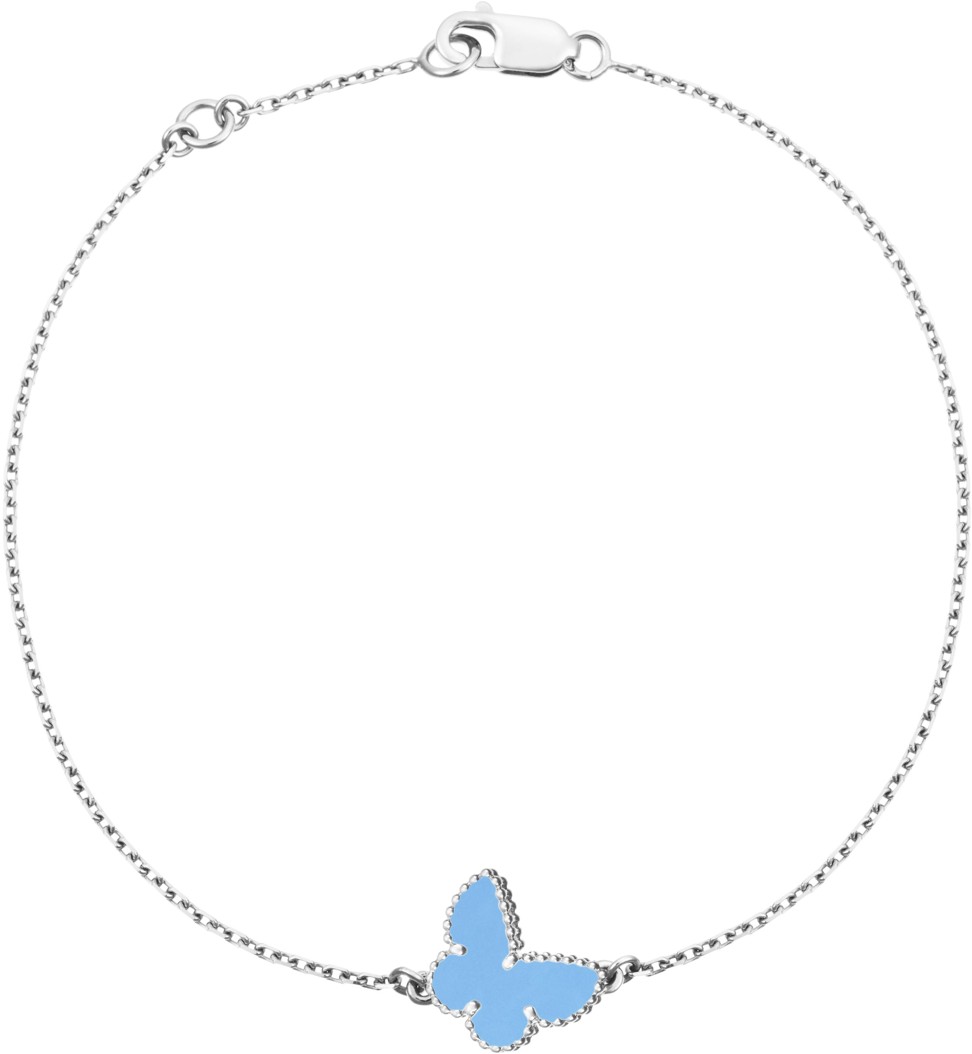 What's the brand that does real jewellery for little girls? I tried to look it up but didn't get very far, and I need to buy something special for my goddaughter pronto!
Girl's Best Friend, Mid-Levels
The Dictator: You must be a man. It's not that hard. Enter jewellery store (any jewellery store). Purchase appropriate item. Have it re-sized for the spoiled little princess. Done. In places where the royal titles are real, like Europe and the Middle East, we hear French jewellers Van Cleef & Arpels have been particularly popular since they launched the Sweet Alhambra collection in 2007. A smaller and more delicate little sister of the house's iconic Alhambra designs, it offers miniature recreations of the famous four-leaf clover, which launched in 1968. The miniature collection is made from white mother-of-pearl in the clover motif, or a heart or a butterfly, encased in yellow or white gold and attached to a fine gold chain bracelet or neck­lace (HK$9,700 to HK$10,750; Prince's Building, Central). The butterfly bracelet and necklace are also available in turquoise (HK$12,800 to HK$14,450), and all of them are sold in two sizes with a special ring on the chain to allow its wearer to grow into it. Americans of a certain type have bought their daughters special milestone pieces at Tiffany & Co. A good entry level piece would be one of Elsa Peretti's recognisable designs in sterling silver, such as her Bean, Heart, or Starfish on pendants, bracelets, necklaces, earrings and rings (about HK$1,400 and up; Pacific Place, Admiralty). The name Thomas Sabo may ring a bell; his Children collection includes charms, "Karma Beads", earrings, bracelets and necklaces (HK$210 to HK$320; IFC Mall, Central). The more you look, the more you will find in this bizarre category.
Got a question for the Dictator? Email her with your name, or alias, and address at: [email protected]