Fashion. It's all just silly fun, isn't it? No? You don't like it? It's stupid you say? Come on, rainy face, let the sunshine out. OK, the outright silliness of the Met Gala parade in New York this month probably won't win over people to fashion's cause, but remember, those bouts of absurdities trickle down into what we will all be wearing in a few years' time. Probably. Anyway, there's enough room in the world for the flights of fancy and bursts of creativity found in high fashion, well, apart from the world of watches.
The watch world, the high end at least, came under assault from fashion brands more than a decade ago, but the main attack started about five years back, when the likes of Burberry, Balenciaga, Givenchy and others piled into the industry looking to steal the watch manufacturers' lunch (Swiss cheese sandwiches, natch). So what happened? Well some brands took it seriously, married good build quality and components with their natural flair for design and didn't slap a ridiculous price on things. Others, not so much. And today, fashion has sort of beat a well-dressed retreat and a lot of the brands have quietly memory holed their watch experiments. The brands that have stuck it out either have much more experience in watches or have allied with a group that can do their timepieces justice or have just persevered with a belief in their designs.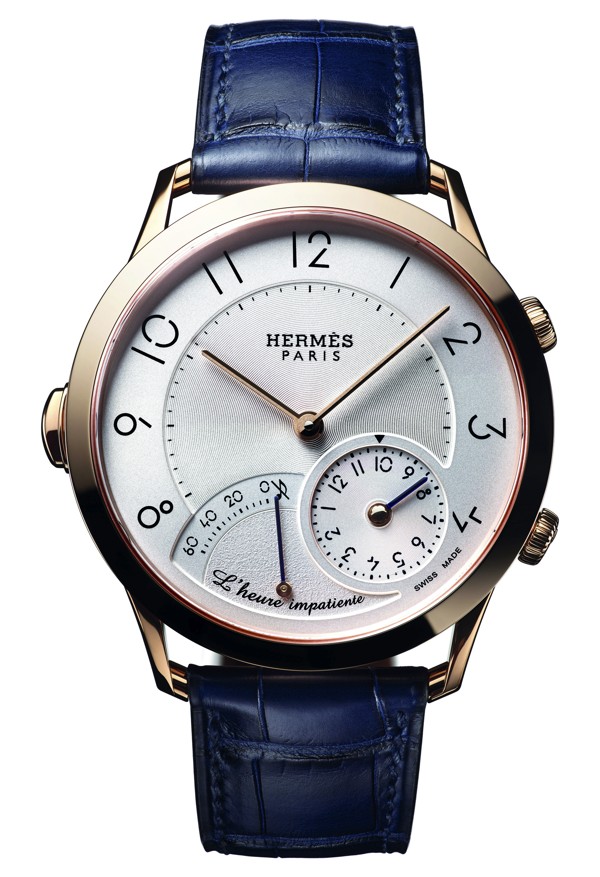 Of those that have the experience, Hermès is the paragon, a brand that I am really loath to lump in with the fashion brands as, let's be clear about this, it simply makes great, credible watches. Yes, when people think of Hermès, it's probably scarves or leather bags that come to mind, or more recently if you asked someone about Hermès and watches they might blurt out the Apple Watch special edition. But when I think of Hermès I think of watches such as the Slim d'Hermès L'Heure Impatiente, which sums up everything great about its watch department. This piece is just perfection. It brings together classic watchmaking and the brand's idiosyncratic playfulness, as seen in the numerals, the name of the watch and the complication – the one-hour countdown alarm feature that chimes out just once to remind you of that "special moment", all of which Hermès calls the "impatient hour". Yes, it's all very French. The watch itself is slim, as the name suggests, thanks to a movement that's only 2.2mm thick, which, again, points to how well Hermès has mastered the art of fine watchmaking. The gold case measures 40.5mm and, of course, this being Hermès the strap is the finest blue alligator leather. You get all this for US$39,900.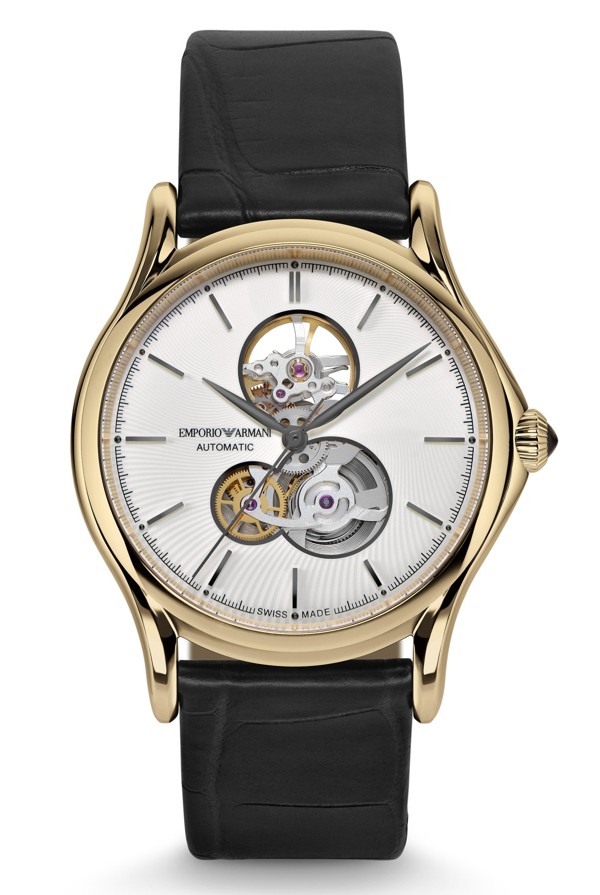 The house of Armani didn't dive into fine watchmaking, instead it allied with one of the biggest watch groups in the world, Fossil, to make its watches and, for all intents and purposes, it's been a roaring success. Fossil are also the guys behind Michael Kors' timepieces, which seem to be everywhere, but with the Emporio Armani brand they are more selective in their designs and features, as in the case of the wonderful Classic Collection Automatic Skeleton. This piece does exactly what the name suggests, it has an automatic movement (not the best but, hey, it's not quartz) and its skeletonised, so you can see it. And, of course, the style is classic dress watch. The steel case measures 42mm and the watch has a water resistance to 50 metres. The Classic Collection Automatic Skeleton is priced at US$1,195.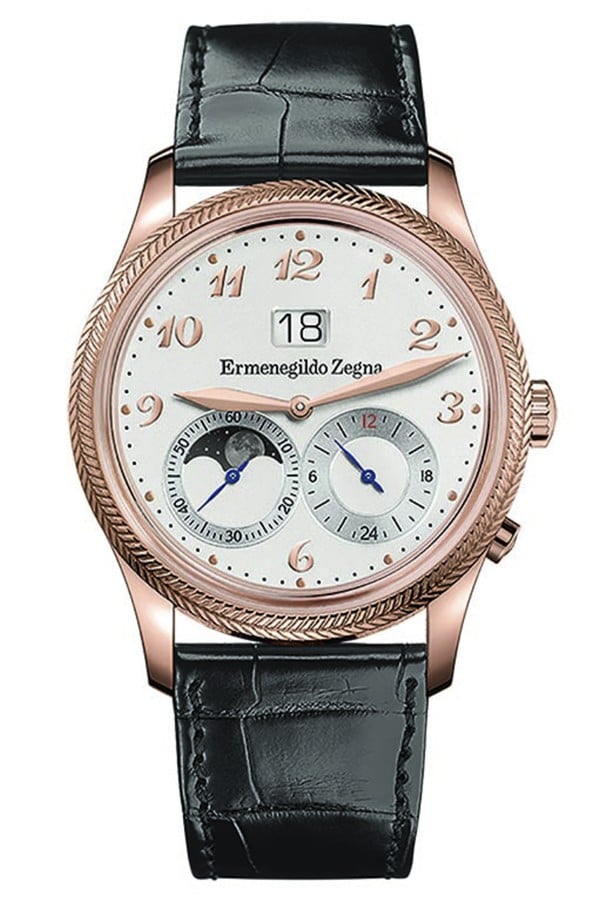 Finally, we have the striver. When Ermenegildo Zegna had a pop at the watch game, I'll confess, I didn't understand why it bothered and its early offerings, while nice, were so, so expensive it just made you wonder even more. Well, Zegna stuck at it and the new 25-pieces-only Monterubello Travel Watch is great to look at and not bad on the inside, either. It's feature rich, with a big date window, moonphase and GMT all pointing to a brand that's taking things seriously (it's a Girard-Perregaux movement, so it's going to be good). The design is classic, too. The problem is the price – it's still too high at HK$250,000. If you had that much to spend on a watch, why would you go for a Zegna?