Sequin socks. I need them. Immediately. A friend showed me a page she tore out from a magazine showing sandals with sequin socks. We're obsessed! But the page doesn't say what brand they are or anything. Can you help?
Silver Lining, Sheung Wan
The Dictator rules: Can I help? Could I help? Should I help? Before you confuse me for Dr Seuss, let me just say that your cutting is most likely from an editorial fashion shoot, which, like a runway show, is often just a flight of fancy rather than instructions for head-to-toe dressing. Socks and sandals is a fashion faux pas that people love to rebel against and, done right, it can actually end up looking fabulous. So, to answer your question, yes, you can purchase socks covered in sequins.
Off-White by Virgil Abloh makes them in a viscose/silk blend with all-over sequins in silver (HK$2,017; revolve.com) or black (HK$2,017; farfetch.com). Golden Goose makes knitted lamé socks with only the foot spared of tone-on-tone sequin embellishment in silver, gold or white (HK$529; yoox.com). Asos.com has cotton-mix ankle socks in grey with silver sequins adorning the cuffs (HK$62)as well as "metallic" socks, such as the lavender and silver pair by Monki (HK$62) and Asos' glitter ankle socks (on sale for HK$39).
Finally, there's no mention of over-the-top embellishment without uttering the name Gucci, specifically Alessandro Michele's Gucci. And these are so much more than mid-calf socks. They begin with soft tulle at the footbed, continue to all-over sequins in either ivory with a band of navy and red stripes at the top or pale green with pink and yellow stripes, and end with a zipper at the back (HK$4,050). The only question is how far will you go?
---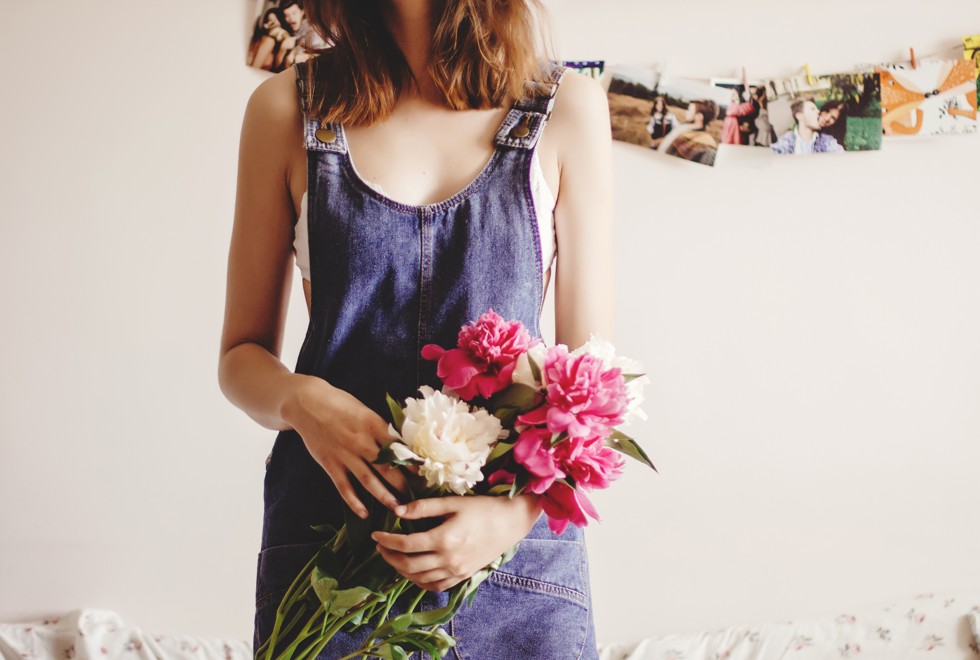 I'd love a good denim dress for summer. I've noticed quite a few overall types, but not sure which you would recommend.
Denim of Iniquity, Mid-Levels
The Dictator: How about none? Maybe you haven't spent a summer in Hong Kong before, but it's hot and sticky outdoors and arctic indoors. Layers are your best friend. The midi still reigns as the trendster's chosen length, as seen on Japanese brand Journal Standard's medium wash, dungaree-inspired dress (HK$1,499; I.T). Similarly invested in the look, absurdly affordable chain Maple offers several colour washes and lengths for only HK$115 to HK$169.
If we had to choose and had the budget, we'd go with See by Chloé's light blue denim overall dress with a curved split front at the hem of its midi- to ankle-length skirt (HK$3,580; netaporter.com). For the masses out there who think they look good with a far shorter skirt, SJYP Steve J & Yoni P has made a fabulous dungaree-style mini with buttons down the front and embroidered, cut-out stars running along a frayed hem (HK$2,905; netaporter.com). G Star's Lynn Slim Pinafore Dress is short, tight and sexy in a distressed blue finish (HK$2,395).
When was the last time you stepped inside Hong Kong's own Bossini? Well, maybe it's time you did, because it has a great basic pinafore/overall mini dress in dark denim with Y-back detail on sale for HK$230. H&M goes super-short in ripped, worn, washed denim with raw edges (HK$349). Pull & Bear does an ultra-mini with a cut-out at the midriff (HK$349). If you try them on and find they're just not you, keep looking. Brands such as Marques' Almeida, Diesel, Lacoste and heaps of others have their own takes on denim dresses this season.
Got a question for the Dictator? Email her with your name, or alias, and address at: [email protected]