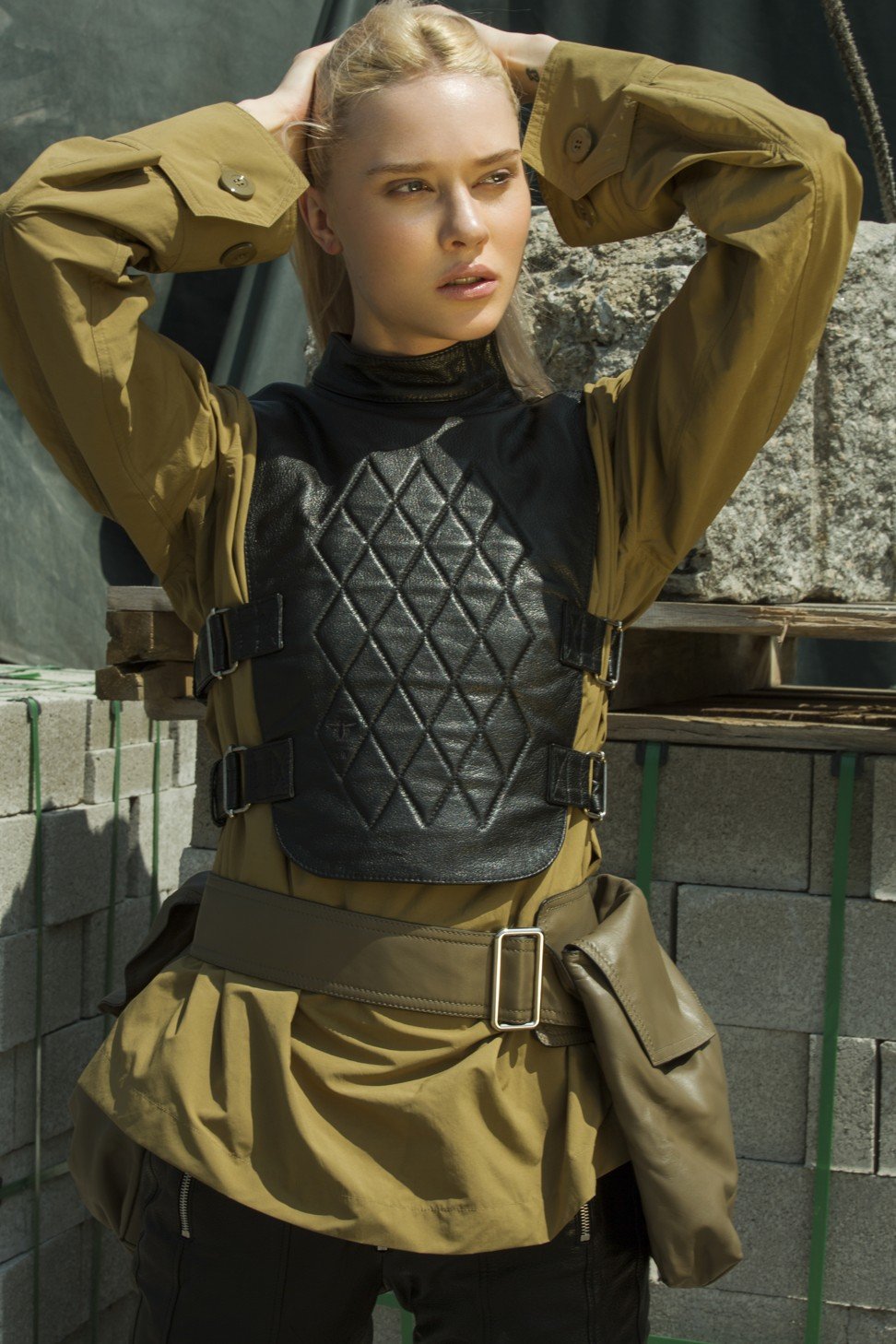 Oversized shirt (HK$7,900) and belt bag (HK$17,800), both by Marni. Leather vest top (HK$23,000) and trousers (HK$23,000), both by Christian Dior.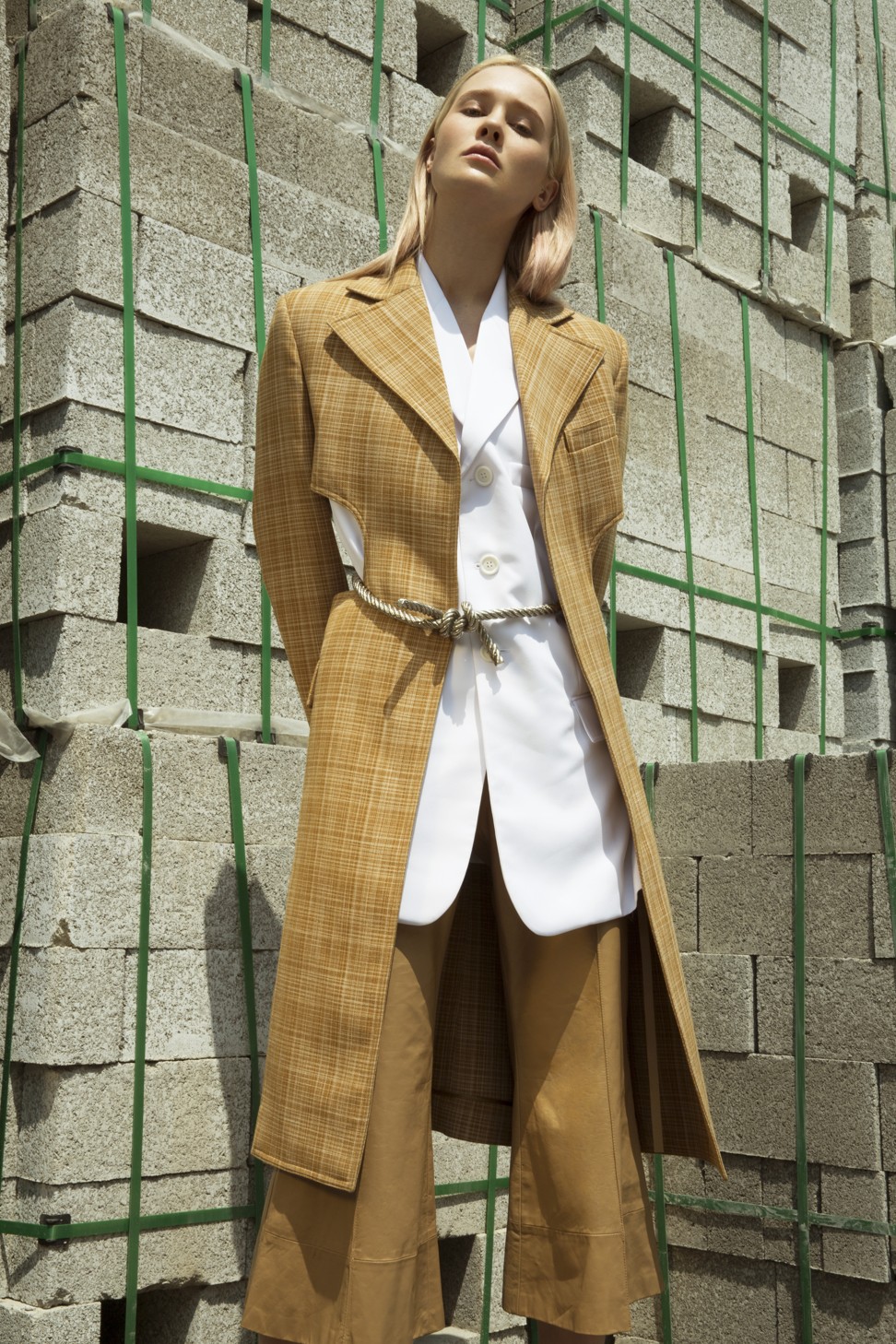 Check coat (HK$34,500), sleeveless jacket (HK$15,000), cropped leather trousers (HK$31,000) and brass rope belt (HK$16,000), all by Céline.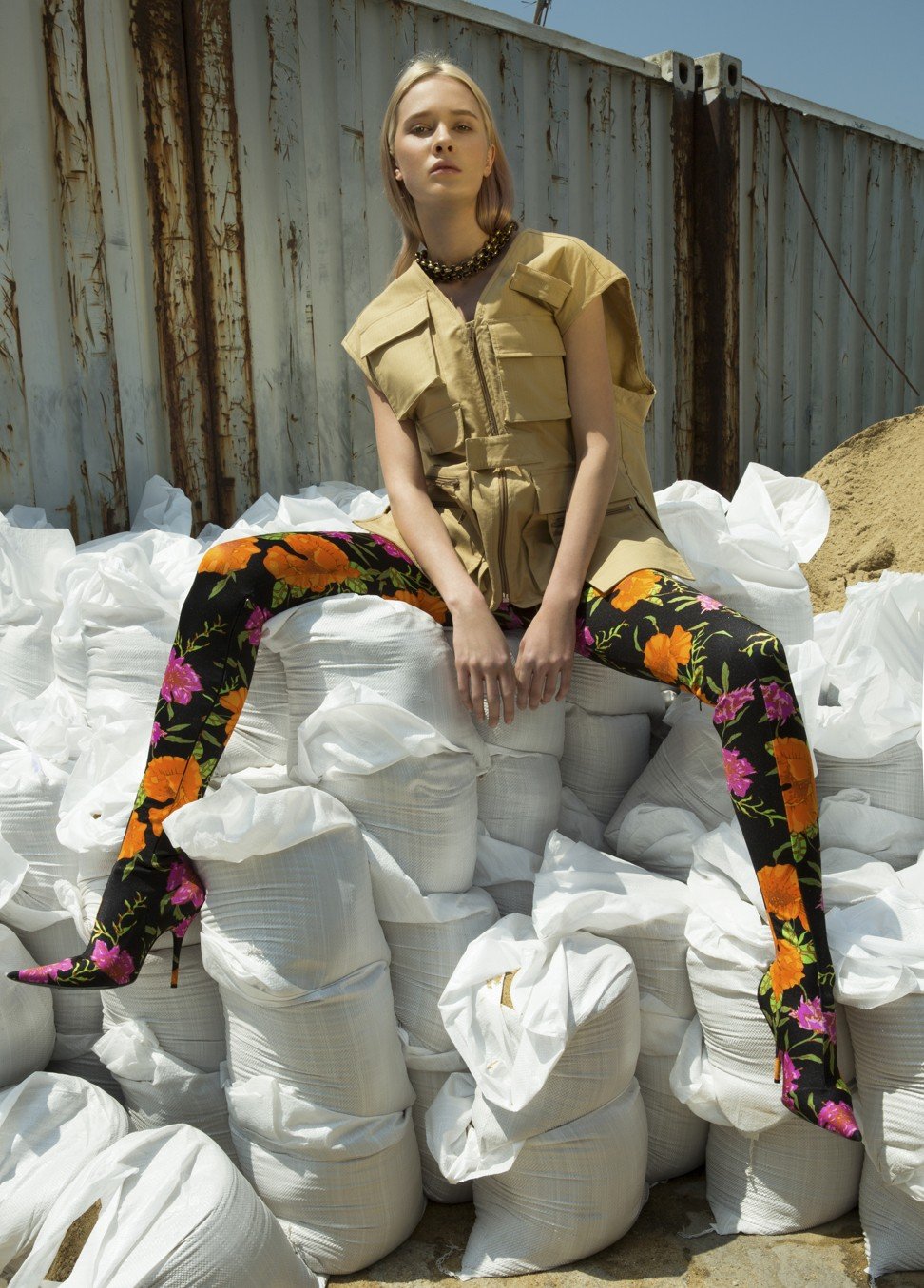 Oversized sleeveless jacket (HK$16,800), pantashoes and chain scarf necklace (HK$13,300), all by Balenciaga (inquiries: 3428 8086).
Silk tulle ruffled vest top (HK$26,300), jacket (HK$48,200) and cropped flared trousers (HK$11,500), all by Givenchy. Snakeskin heels (HK$11,600) by Giuseppe Zanotti.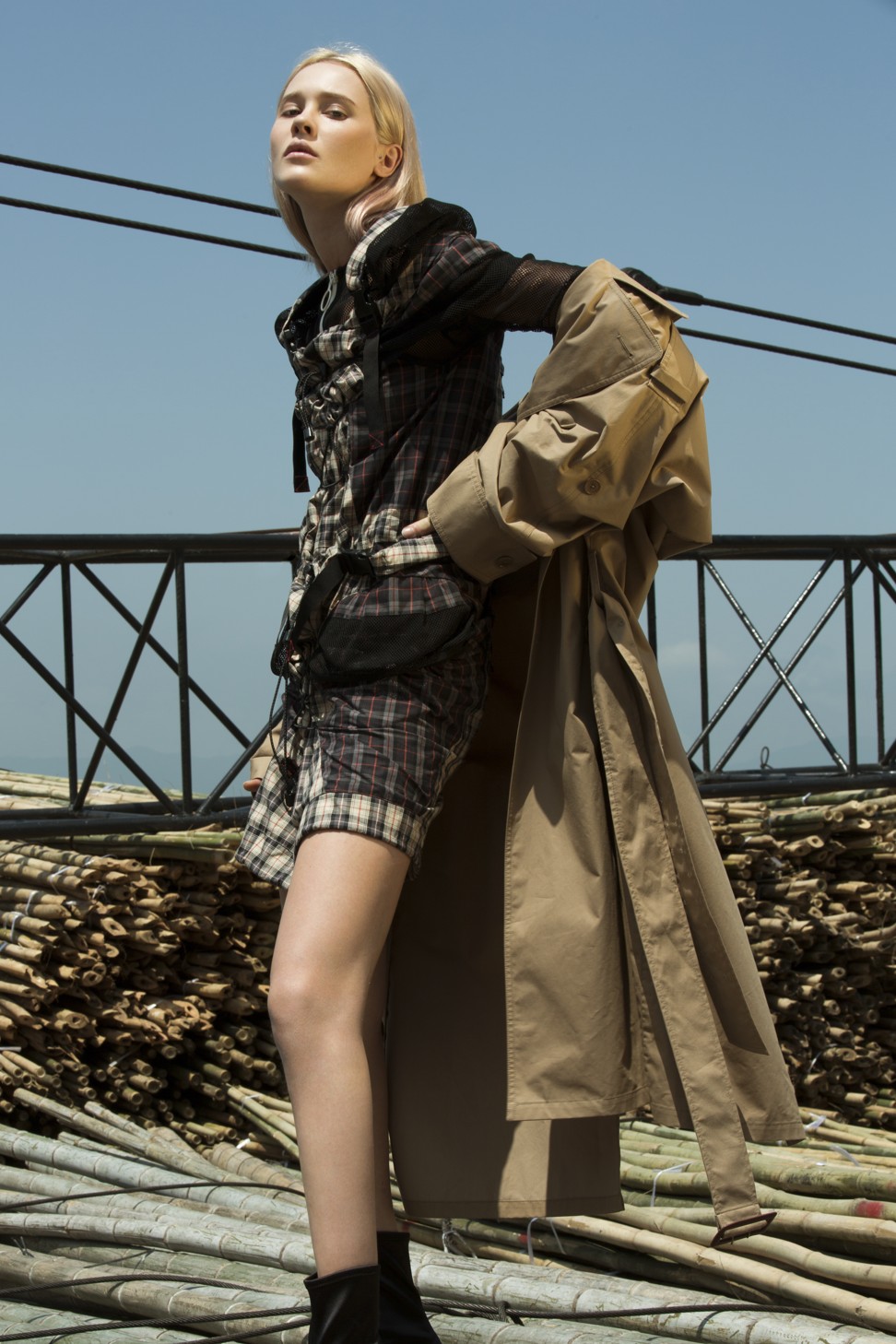 Mesh bodysuit (HK$9,360), tartan drawstring dress (HK$14,920) and men's trench coat, all by Maison Margiela (inquiries: 2869 7707). Booties (HK$6,250) by Stuart Weitzman.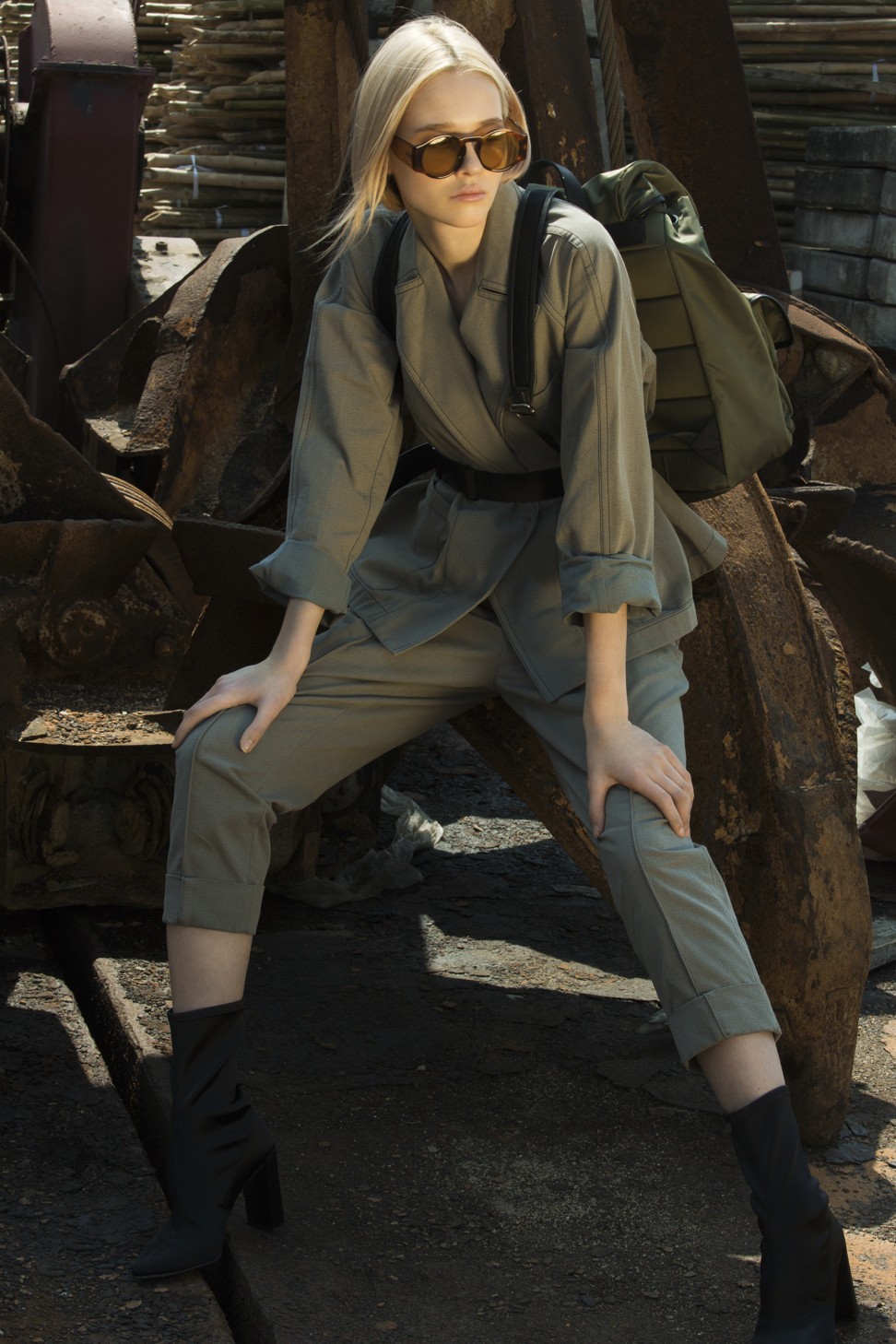 Jacket with leather belt (HK$13,350) and matching trousers (HK$6,200), both by Bottega Veneta. Sunglasses (HK$2,290) by Givenchy. Booties (HK$6,250) by Stuart Weitzman. Rucksack (HK$5,000) by Moncler.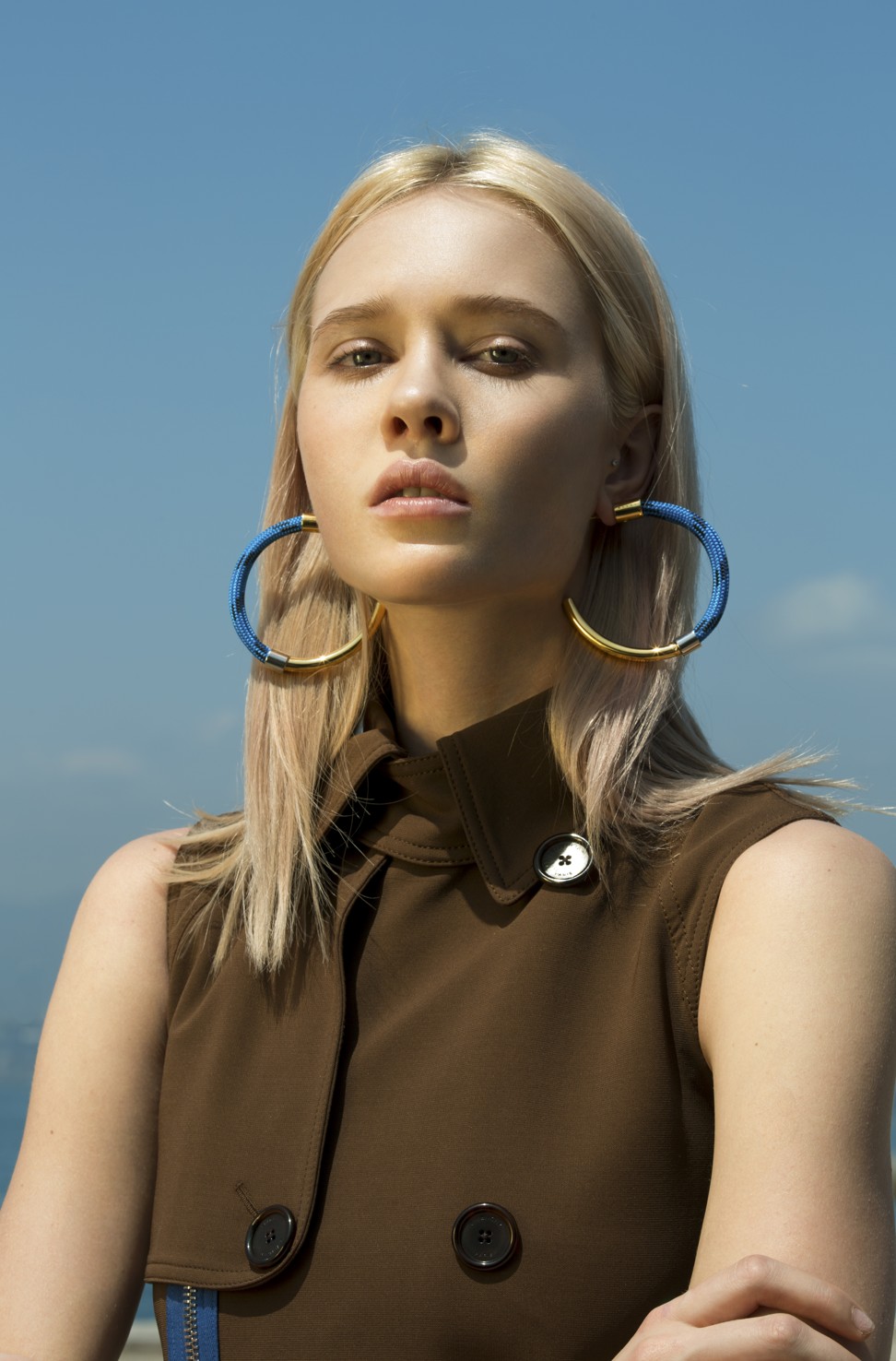 Sleeveless coat (HK$29,800) by Givenchy. Hoop earrings (HK$2,500) by Marni from Net-a-Porter.
TEAM
Photography PJ Lam
Styling Jolene Lin
Hair Eagco Leung
Make-up Karen Yiu
Photography assistant Anthony Au
Styling assistant Zidira Ling
Model Daria O at Model Genesis