Guy Ritchie must really hate being Guy Ritchie right about now.
Following on from the box-office bomb that was The Man From U.N.C.L.E. (2015), the mockney director has served up another stinker with King Arthur: Legend of the Sword.
I'm probably one of the few people in the world who has seen the film. I didn't hate it – it was a mix of Game of Thrones and Snatch, Game of Snatch, if you will – but it wasn't very good, either.
So unsurprisingly, it's bombing hard, which is particularly galling for all concerned with the production, as it cost – wait for it – US$175 million to make and tens of millions more on marketing. A rags-to-Ritchie-to-rags story.
Three watches under HK$10,000 – and not made by Donald Trump
The point I'm rather inelegantly trying to make is that throwing a tonne of money at something isn't necessarily going to make it better, that price tags aren't always indicative of quality and, finally, that Ritchie shouldn't be given that much money to make a film ever again; no such luck, though – he's already directing a live-action version of Aladdin, everyone's childhood be damned.
Price tags are a big thing when it comes to watches, the tired assumption being that the more you pay, the better the timepiece, which is nonsense.
The past few weeks this column has been all about watches that cost a pretty penny, so for a change of pace, here are three great watches that won't cost a Ritchie.
Three affordable watches for those feeling the post-holiday pinch
We start proceedings with James McCabe's Heritage Retrograde II, which will set you back only £189 (US$240, HK$1,885).
If you're in the market for a dress watch and want something different but still with some history, then this is the one for you. The design is firmly bedded in classic watchmaking while the gold-coloured dial, case and brown-leather combo are quite contemporary.
McCabe was a famed Belfast-based clockmaker who made pocket watches for the likes of George Washington and British admiral Lord Nelson, but the brand was dormant for a long time until being recently revived.
Three watches for less than HK$10,000 if you're strapped
Its designs veer towards the classic (note the Breguet hands and curvature of the dial) and on this watch it's packed in the features, with a retrograde day indicator at the six o'clock position as well as a date and 24-hour subdials.
The steel case measures 39.5mm and inside is a Japanese quartz movement – the chief reason the price is so reasonable.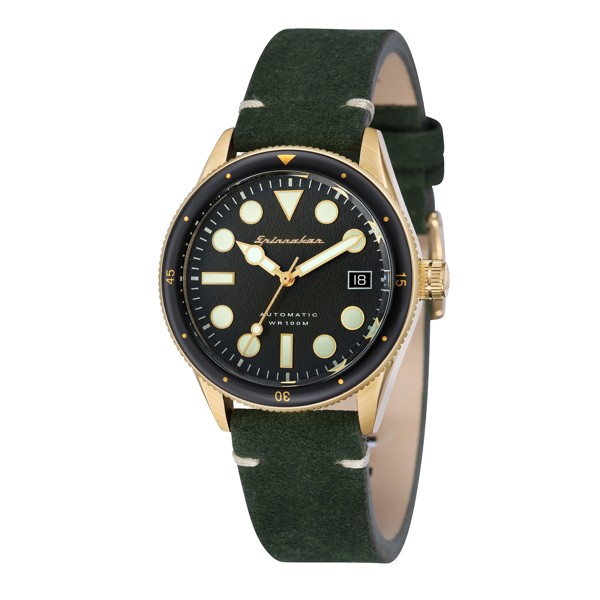 Next we have Spinnaker, and another bargain that caught my eye – the US$245 Cahill dive watch. Anyone who knows anything about watches will instantly spot all the design inspirations for this piece, but the watch isn't really for the pedants who obsess over such things. Instead, Spinnaker is bringing 1950s design motifs to a new generation at an accessible price, and that should be celebrated.
The watch has a pleasingly retro 38mm steel case, a lovely, textured, dark-green dial and an old-school stitched green leather strap. It's a dive watch, so has features such as a unidirectional bezel and 100 metres of water resistance. Best of all, it's an automatic.
Inside is a warhorse Seiko movement, so it's robust and reliable.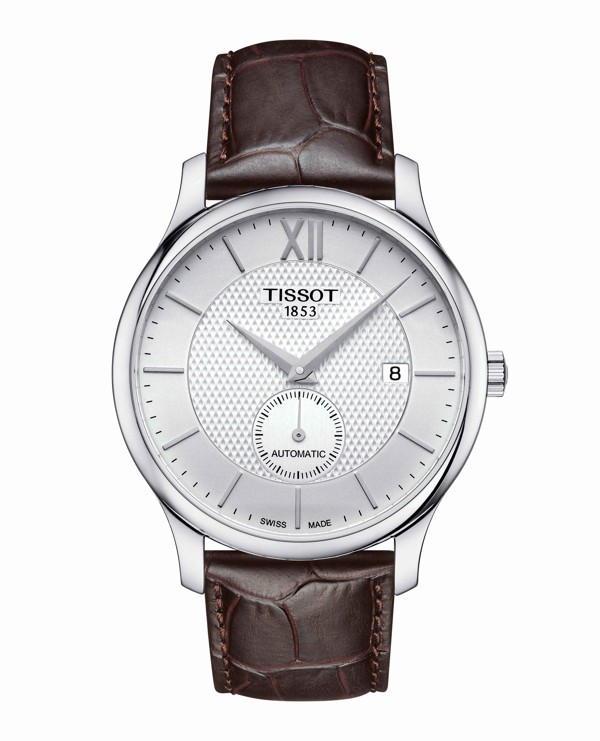 Finally, we come to a watch from a more established brand – the latest iteration of Tissot's Tradition Small Second. Priced at HK$5,500, I get the sense it is the perfect "first real watch" gift that parents in Hong Kong like to give their kids, as it has the "name" brand, doesn't cost the earth and is a pretty decent timepiece, all told.
The design is clean and simple, leaning on classic aesthetics, although one small gripe is that the logo is a bit big. The steel case is sized at 40mm and inside is an ETA auto­matic movement with 38 hours of power reserve.
And that's about it – a simple, nicely priced classic watch proving you don't need bells and whistles to grab attention.