There's no theme this week, as I'm feeling all Scatman John and living in a Scatman's world, if you will. For all the wags out there, it's not because I'm follicly challenged or look great with a moustache, and it's not even because my ski-ba-bop-ba-dop-bop ranks with the best of them. No. I just wanted to freestyle it like the late American musician John Paul Larkin and talk about the watches that came across my desk this week that were good enough to elicit a Roger Mooresque raised eyebrow of appreciation.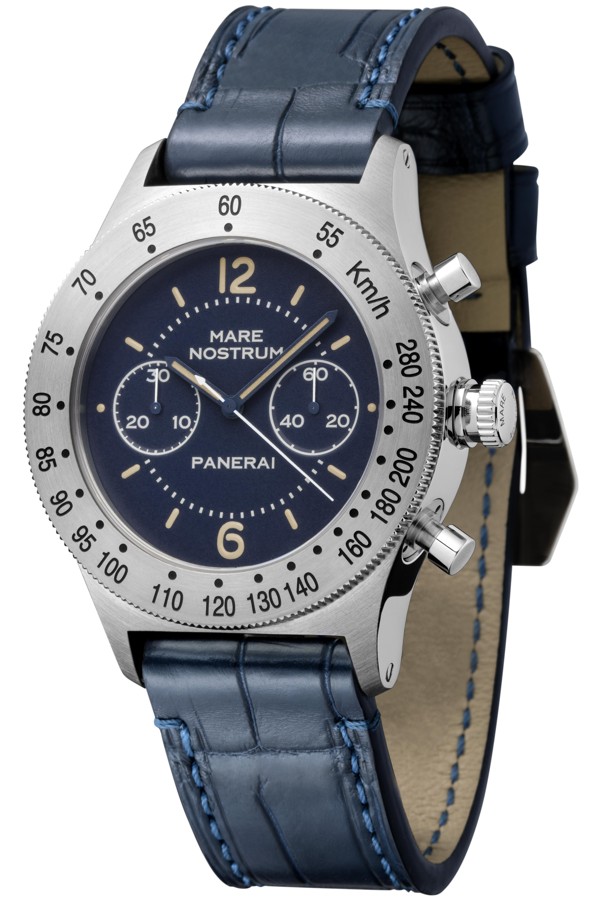 The first watch that made me go "bop ba bodda bope" was the Panerai Mare Nostrum Acciaio PAM716 (right). OK, I've got to say I feel conflicted about Panerai; sometimes I like the Swiss brand and at other times I am really put off. I like it as it does strong, masculine and retro design well, but that positive view dissipates when you inevitably come across the typical white-collar Hong Kong Panerai-wearer; you know, the guy who drinks protein shakes, loves workplace bullying and only buys labels without really understanding why. The PAM716, on the other hand, is sufficiently un-Panerai-looking that Brad from the global equities desk won't go near it. Moreover, this is a beautifully designed watch. With a brushed-steel case sized at 42mm, which is relatively small for a Panerai (the Radiomir collection ranges from 45mm-47mm and the Luminor is 44mm), the PAM716 is a nautical chronograph based on a design from 1993. All the original design features remain but the size has been reduced, so we still have the two-sub-dial configuration and the engraved bezel markers. Inside is a modified ETA automatic movement with 42 hours of power reserve. It's a marine watch, so water resistance is a decent 50 metres and the hour indices are all coated in superluminova. Limited to 1,000 pieces, the PAM716 is priced at HK$73,900. I'm the Scatman!
Next off the cab rank, a definite "ski-bi dibby dib yo da dub dub" kinda timepiece is the Longines Legend Diver (left). This is simply a great watch – great looks, great build and a great price (HK$17,400). No surprise that this is a reissue of a Longines from the 1960s as the design glories in mid-century modernism. The Swiss brand has kept everything that made this watch great while making a couple of appropriate additions, such as the synthetic strap. The steel case measures 42mm and inside is a perfectly OK L633 movement with 38 hours of power reserve – look, it's nothing fancy but it keeps the price down and does the job. The design is the trump card here and this should appeal to people with a retro fetish or those who want a classic watch for a dress watch and, with a quick change of strap, a sporty week­end watch. This is a dive watch and, my, the features are impressive – 300 metres of water resistance, waterproof strap and coated numerals. I'm the Scatman!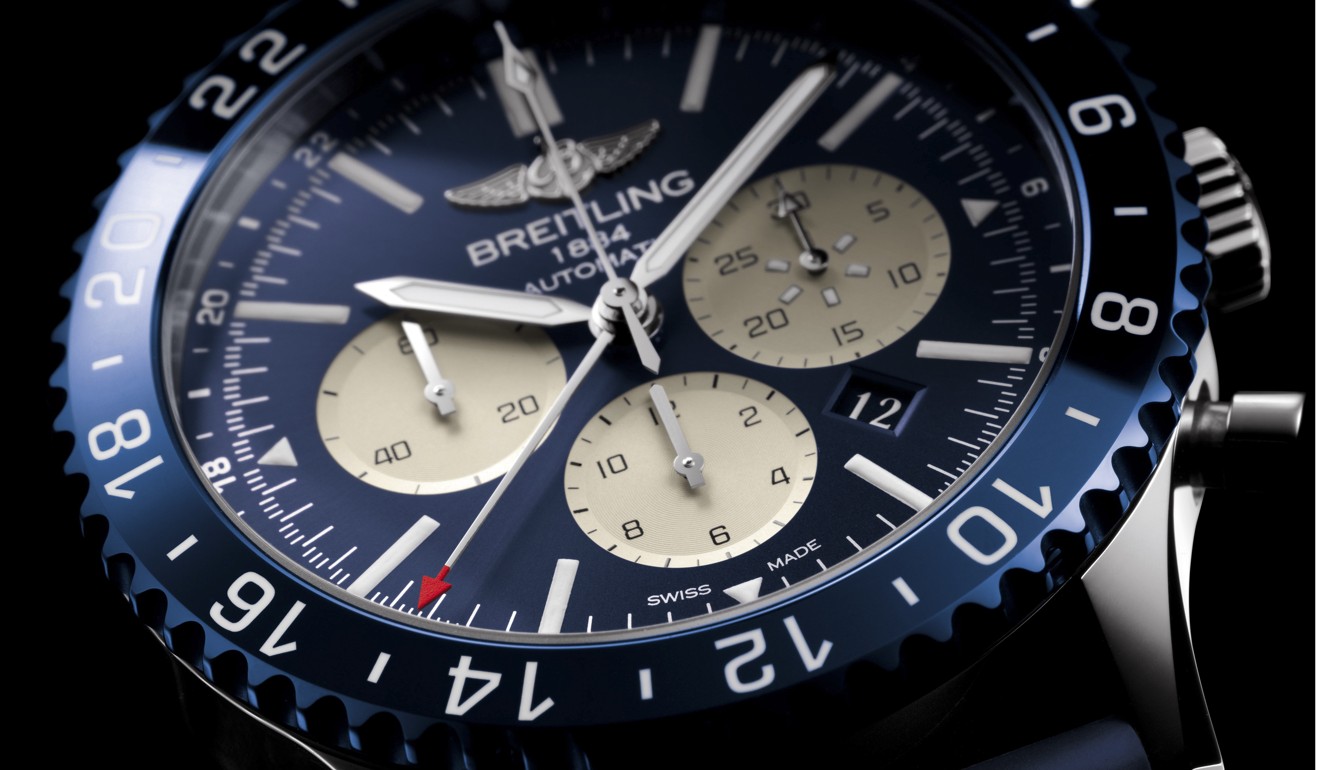 Finally, a watch that will have you humming "scoobie oobie doobie, scoobie doobie". It's the Breitling Chronoliner B04 (above). Breitling has been in the news as the once family-owned watchmaker is now a private-equity-owned brand after a US$870 million sale. What this means for the com­pany is unclear right now, but one hopes that it trusts its instincts and keeps making watches such as the Chronoliner B04, a beast of a watch with the looks to match. Coming in a 46mm steel case, the Chronoliner has the added class of a rotating ceramic bezel. It's feature rich, with three time-zone indicators, a date window and, of course, the chronograph function. The colour is perhaps my favourite thing about this watch, with the case, dial and strap coming in a vivid blue. This being Breitling, the B04 movement is a gem and has an impressive 70 hours of power reserve. Limited to 100 pieces, the Chronoliner B04 is priced at HK$79,100. Yeah, I'm the Scatman!