This column's recent deep dive into the sonic output of the late Scatman John elicited a furious response from my loyal readers. All of five of them. It seems the Scatman is a divisive figure, with many questioning his oeuvre, his legacy and, in one case, his scat skills. I won't reopen this can of phonic worms (or open the one marked "Phil Collins"), so this week I'll try and stick to the watches.*
Despite the sun shining outside, against all odds, I've been taking a look at some new pieces arriving in Hong Kong. June is a busy time of the year, as a lot of the Baselworld watches finally hit Hong Kong boutiques – and the brand I'm sure will get the punters lining up is Rolex.
Why Baselworld is no longer as reliable as a Swiss watch
One of the most popular pieces will be the 2017 Sea-Dweller, which has a sticker price of HK$88,000. What do you get for all that money? Well, first off, this is an anniversary watch celebrating 50 years of the Sea-Dweller, so out of the gate it's a collector's item. The other new elements that should prove popular are a larger 43mm case, the "Sea-Dweller" logo in red on the dial in a nod to the original, and the addition of Rolex's legendary cyclops lens over the date window.
Rolex, for many, is an easy lover and this Sea-Dweller is hard not to love. As for the specs, unsurprisingly, this watch is built like a tank, the steel case is as robust as they come, the unidirectional bezel is made of tough ceramic and the strap is Rolex's famed Oyster bracelet, which is so good it does a roaring trade of its own on eBay.
Rolex Paul Newman Daytona – actually worn by the legend – to be up for auction
Inside is a 3235 in-house movement complete with all of Rolex's industry-leading technology. Oh, we mustn't forget it's a dive watch, so this Sea-Dweller has water resistance to 1,220 metres, which is so impressive I wish it would rain down, in Biblical proportions, to put it through its paces.
That run through the Sea-Dweller was perhaps longer than it needed to be, but I do love it and you can't hurry love. Ahem.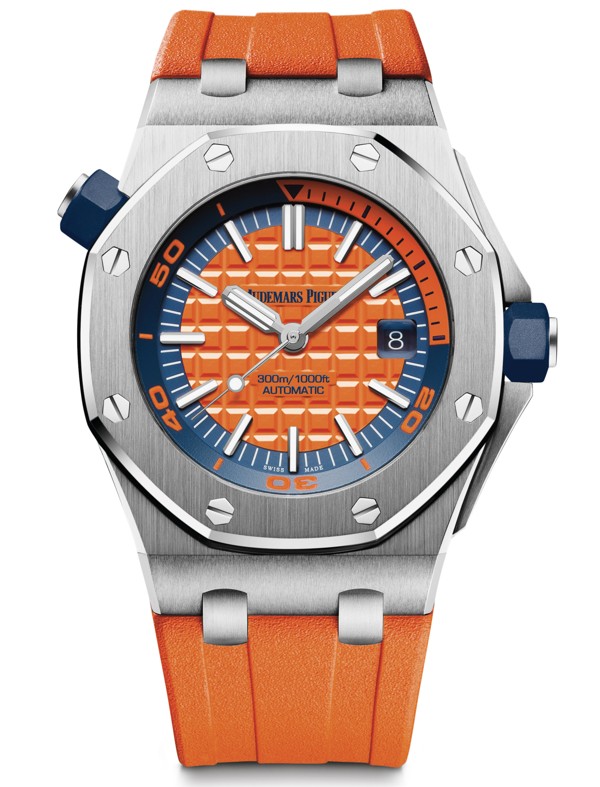 Up next, we have another dive watch from those purveyors of butch masculinity, Audemars Piguet. This year, watch companies went hard on the colour trend, almost as if they got to December 31 and heard it calling in the air that night.
Audemars Piguet's Royal Oak collection fulfils CEO's pledge
Audemars Piguet heard the call louder than most and splashed all manner of colours on its 2017 Royal Oak Offshore Diver collection – there's yellow, green and orange (left) as well as boring white and navy. This embrace of colour might not be for everyone, but it will certainly prove popular with Da Yoof.
The iconic octagonal case is sized at 42mm and, of course, the dial has the "tapisserie" machined grooves you'd want and expect from a Royal Oak Offshore. Inside is a 3120 in-house movement with 60 hours of power reserve, and other features include 300 metres of water resistance. The Royal Oak Offshore Diver is priced at HK$156,000.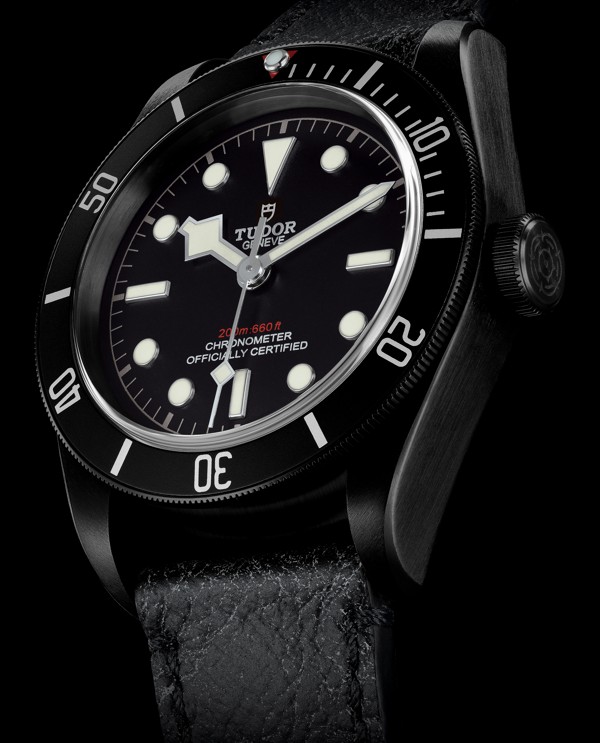 Finally, we have the Tudor Heritage Black Bay Dark, which is technically another diver, so I suppose the theme is dive watches this week, but I don't care any more. This watch gets two hearts from me, mainly for the black-on-black colour combo and the price, which at HK$32,000 makes this a steal.
It's a great steel watch (41mm) with an impressive in-house Tudor move­ment that pumps out 70 hours of power. It's all about the colour scheme, though, and Tudor has been smart in offering three types of black strap – leather, fabric and steel bracelet. Water resistance is a respectable 200 metres.
* OK, so I lied. I slipped a few of Collins' best song titles into the column. How many of the seven can you spot?