We're heading into the long July 4 holiday weekend, and the easy thing to write about would have been watches from the good ol' US of A. Alas, I'm not American and we are not in America, and if I'm honest, American watches are downright awful.
Sorry, Uncle Sam, but it's true. You are, however, great at other things and I abso­lutely loved the 1996 movie Independence Day. Still do. "Welcome to Earth!" Ah, memories. Hang on. Two decades ago? What have I done with my life?
Swiss smartwatches multiply as makers hunt millennial buyers
Where was I? Oh yes, so this week I've cobbled together a brief and, one hopes, helpful rundown of new smartwatches. Well, I say "smart­watches", but there's a confusing number of names for them nowadays, including "connected watch" and "hybrid watch".
In essence, if your watch is able to spout data back at you, either directly or via your phone, we are talking about a smartwatch.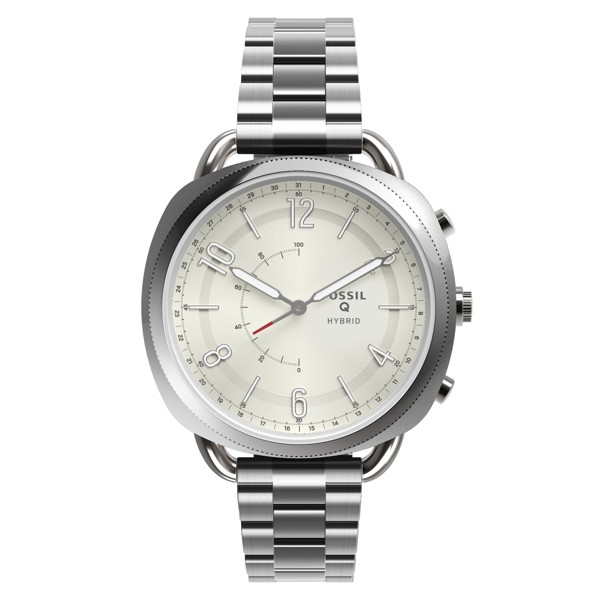 That thing I said about American watches? OK, Fossil isn't so bad. Well, its smartwatches aren't so bad, and the brand has gone all-out on tech since Apple came on the scene. There's a bewildering number of Fossil smartwatches out there, but the Q Accomplice hybrid is a peach.
Smartwatch market hits record 21.1 million sales in 2016, as Apple pulls ahead of Samsung, Chinese brands
At 11mm, it's pretty thin and, coupled with a 38mm case, it won't eat up your wrist. It also looks a bit strange, but in a good way. At first, the steel case and bracelet seem at odds, but the more you look at it the more you find to like about this unconventional ratio and the oversized industrial lugs.
As a hybrid, this appears to be a "normal" watch, but it Bluetooths to your mobile and can track activity (steps, sleep), has multiple time zones and notifications and can control your device music.
Fossil's Q Marshal unisex smartwatch – stylish and practical, but with some shortcomings
One of the best features is easy strap change, so even though the steel-on-steel combo is great, there are plenty of options. Compatible with iOS and Android phones, the Q Accomplice is priced at HK$1,700.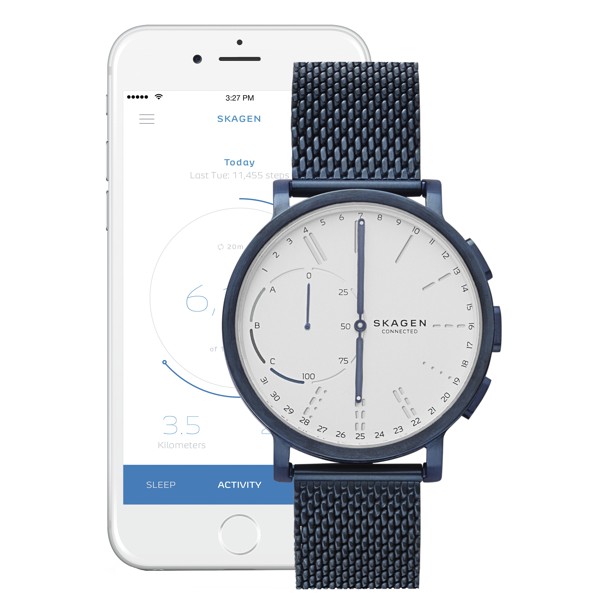 Almost by stealth we have another American time­piece, the Hagen connected hybrid watch from Skagen. Osten­sibly a Danish company, Skagen was founded in the United States by expat Danes. Let's not quibble about this, though, as the designer appears to have a bachelor's degree from the Scandinavian school of less-is-more, and a master's from the Danish University of complex-is-for-losers.
Another hybrid – so it has all the standard features you would expect and is com­pat­ible with all phones; the plus here is the design. The blue-steel 42mm case (there's a black version, too) along with the blue-steel mesh bracelet is modern, striking and plays well with the mini­malist dial, with its lovely etching detail. The strap is change­able and this much quality design and technology costs only HK$2,298.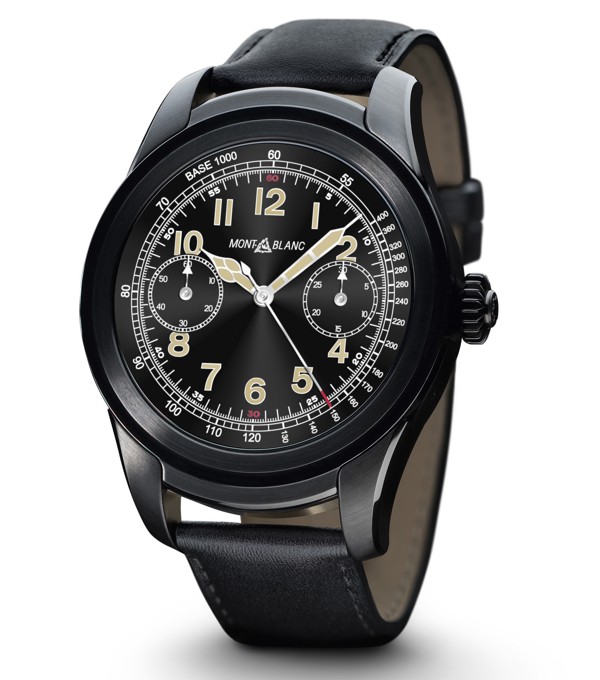 Lastly, we have a true smart­watch and a big bet by Montblanc that the future of luxury watches is going to be digital, not analogue. The Summit is the German company's big play and, in my humble opinion, it's pretty good – and more so as it costs HK$6,800.
Three of the best-looking smartwatches out there
Yes, I had to double check that, but that's how much the black calfskin strap version costs. Clearly, Montblanc wants people to jump on board its 100 per cent smart luxe watches, which have proved difficult to price at a premi­um as they all use the same oper­ating systems (Android or iOS) and there are no obvious differ­entiating points (no expensive move­­ment, no functions, no decor­ation or logos on the dial).
There are some touches on the 46mm steel black case that point to it being a Montblanc, including the "snow peak" logo on the crown but, overall, the low-key nature is a positive. After all, the definition of luxury should be: if you know, you know.