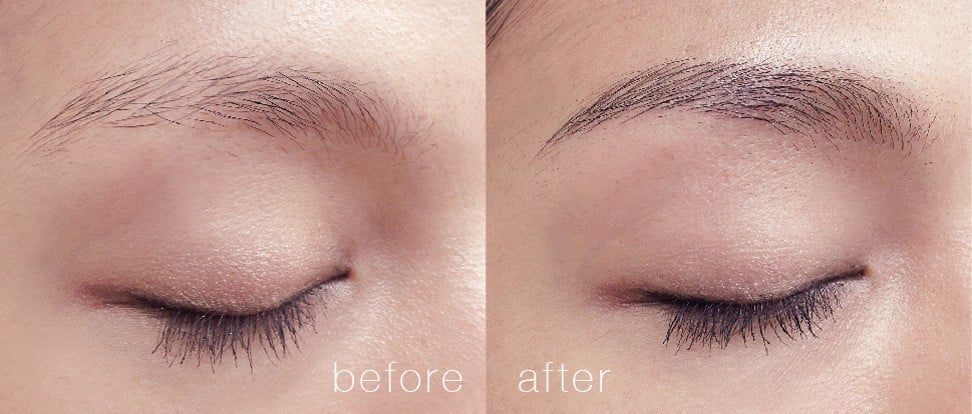 Want to wake up every morning with your brows on fleek? Try a semi-permanent embroidery treatment such as the 3D Hairstroke Eyebrow (HK$5,000 to HK$10,000) by Careyou Beauty. Each strand of hair is tattooed on with a very fine needle, creating brows that look natural even upon close inspection. The ink does not penetrate deep into the skin, so the tattoo is not particularly painful and takes only a few days to heal. Careyou Beauty is in Landmark Atrium, Central, inquiries: 2857 6966.

Shu Uemura now offers its bestselling eyebrow pencil, Hard Formula (HK$200), in new shades of oak brown, burgundy and warm taupe. Its tip has a unique blunt shape, inspired by naginata, a Japanese bladed weapon, that allows you to draw strokes of varying thickness. To sharpen the pencil into that specific shape, just take it back to the store and they will do it for free.

Innisfree's Auto Eyebrow Pencil (HK$35) is a winner simply because of its unbeatable price. The tip has a soft creamy texture and goes on smoothly, so it's useful for those who want only to fill in their brows. Blending can be done with the spoolie at the other end of the pencil.