Milk and honey. Pen and paper. Hall and Oates. There are some things that naturally fit together, collaborations that become more than the sum of their parts and, in some cases, these alliances can reach heavenly perfection (Maneater, people!). On the other hand, corporate partnerships, solely predicated on making money, can seem a bit forced, cheap and leave you feeling dirty (think Eddie Murphy and Michael Jackson's 1993 collaboration, Whatzupwitu. What was up with both of them?).
In a bid to remain cool, push something new or hit a different demographic, fashion and watch brands have been mining collaborations heavily over the past few years. I'm sure you've seen the standard [insert tired old European fashion behemoth here] x [insert hip up-and-coming streetwear label that will lose all its cred as soon as this project is over here] tie-ups that now seem the strategy du jour. But wait, it's not all bad. Occasionally, some good can come out of these marriages of convenience. In watches, a few of the best (or least cringeworthy, depend­ing on your point of view) collaborations have been with car companies as there's overlap in terms of performance, engineering and, well, masculinity, I guess.
One of the winners is IWC's partnership with Mercedes, or its Formula One racing team, to be exact. Of course, the offspring of this union is racy sports watches and, in the main, they have looked rather dashing and in a practical sense have used F1 materials such as black zirconium oxide ceramic. The latest, the Ingenieur Chronograph Sport Edition 50th Anniversary of Mercedes-AMG, is, firstly, a mouthful and, secondly, a pearler of a watch in both the looks and engine departments. If you were trying to design a modern race watch inspired by F1, this is as close to perfect, with its clean and large white dial and the subdials placed at the 12 o'clock and six o'clock positions, as you can get. For me, this watch is all about the hands – the busy hands of the main face and the jazz hands of the subdials. The titanium case measures 44mm and inside is an in-house 89361 mechanical movement. Features include a chronograph and a date indicator. Limited to 250 pieces, this watch is priced at HK$91,900.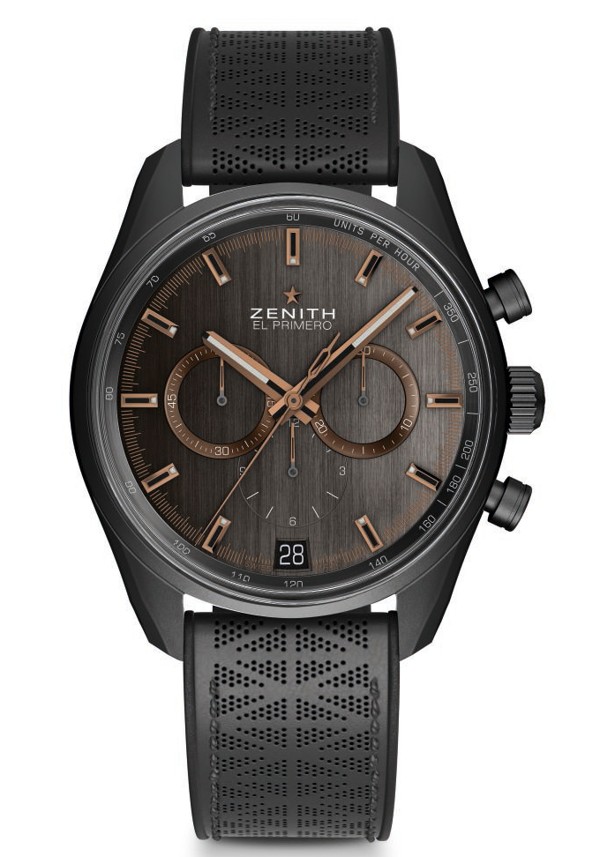 Next, we have the Zenith Chronomaster El Primero Range Rover Velar Special Edition. Yes, that's a watch made in tribute to the Range Rover, perhaps the most bourgeois vanilla SUV out there. That being said, the watch looks great and is a real attention grabber. It's all about the looks here, from the aluminium and ceramic case, to the brushed grey and copper-coloured dial and the natty black perforated-rubber strap. Not only does the combination of colours and materials look striking, but it's pretty unusual, too. Inside the 42mm case is a stellar El Primero 400B movement, with 50 hours of power reserve. Features include a chronograph, small seconds and a date indi­cator as well as a barely-there tachymeter scale. The watch is priced at HK$69,300.
Finally, we have the Hublot Techframe Ferrari 70 Years Tourbillon Chronograph (top). OK, confession: I absolutely hated this watch when I first saw it, as it seemed OTT. But now, at least for this week, I'm thinking it's a weird kind of genius. What's off-putting is the in-your-face design, with the oversized and a touch vulgar Ferrari logo. Technically speaking, however, this watch is a beast. First off, it has a single button activated chronograph (that's rather fancy engineering) denoted by the large red lever on the right side that, coupled with the tourbillon, gives this watch big points when it comes to technical difficulty. The 45mm case comes in either titanium, gold or carbon and, inside, the HUB6311 movement pumps out 115 hours of power. Limited to 70 pieces in each case material, the price also varies (HK$953,300 for the titanium version; HK$1.03 million for carbon; HK$1.19 million for gold).