I'm weirdly attracted to those naked pants the celebrities have been wearing but I'm not sure I can pull them off. Advice, please.
Legging It, Sheung Wan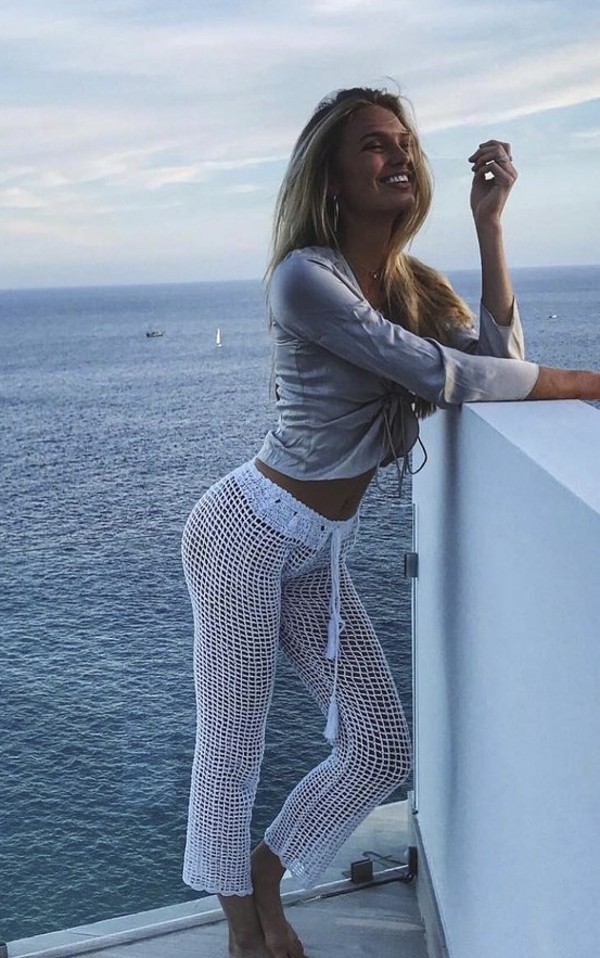 The Dictator rules: Less is more. Allegedly. I suspect you're really attracted to the celebrity legs you're spying through those shockingly see-through trou­sers, and nothing but a healthy dose of exercise, a good diet and the right genes will help you there.
The celebrities you mention are a small subset of superhumanly attractive models below the age of 25 whose mothers must have taught them some interesting ideas about self-worth. There was, of course, the naked dress trend, then the naked shoe trend. I wish you'd all just move to a nudist colony and leave the rest of us alone.
Anyway, here we go ... You could really go for it with the Bali-based designer worn by Bella Hadid, Andi Bagus, whose Bingin Beach Pant (HK$539), in crocheted white cotton with a drawstring waist, is available exclusively through its website (andibagus.bigcartel.com). You might also like Rachel Comey's squiggle lace trousers (HK$3,054).
Valentino helps you do it with discretion in its black lace culottes with a shorts-length, solid black silk georgette lining, but at a cost – HK$17,100. Mara Hoffman's crochet cropped trousers in cream organic cotton (HK$1,367) are partially lined and seem to be rather less revealing from the high waist down the wide leg. Zimmermann creates a similar effect even though it has lined its cotton broderie anglaise trousers (HK$3,400; Lane Crawford) all the way to the hem.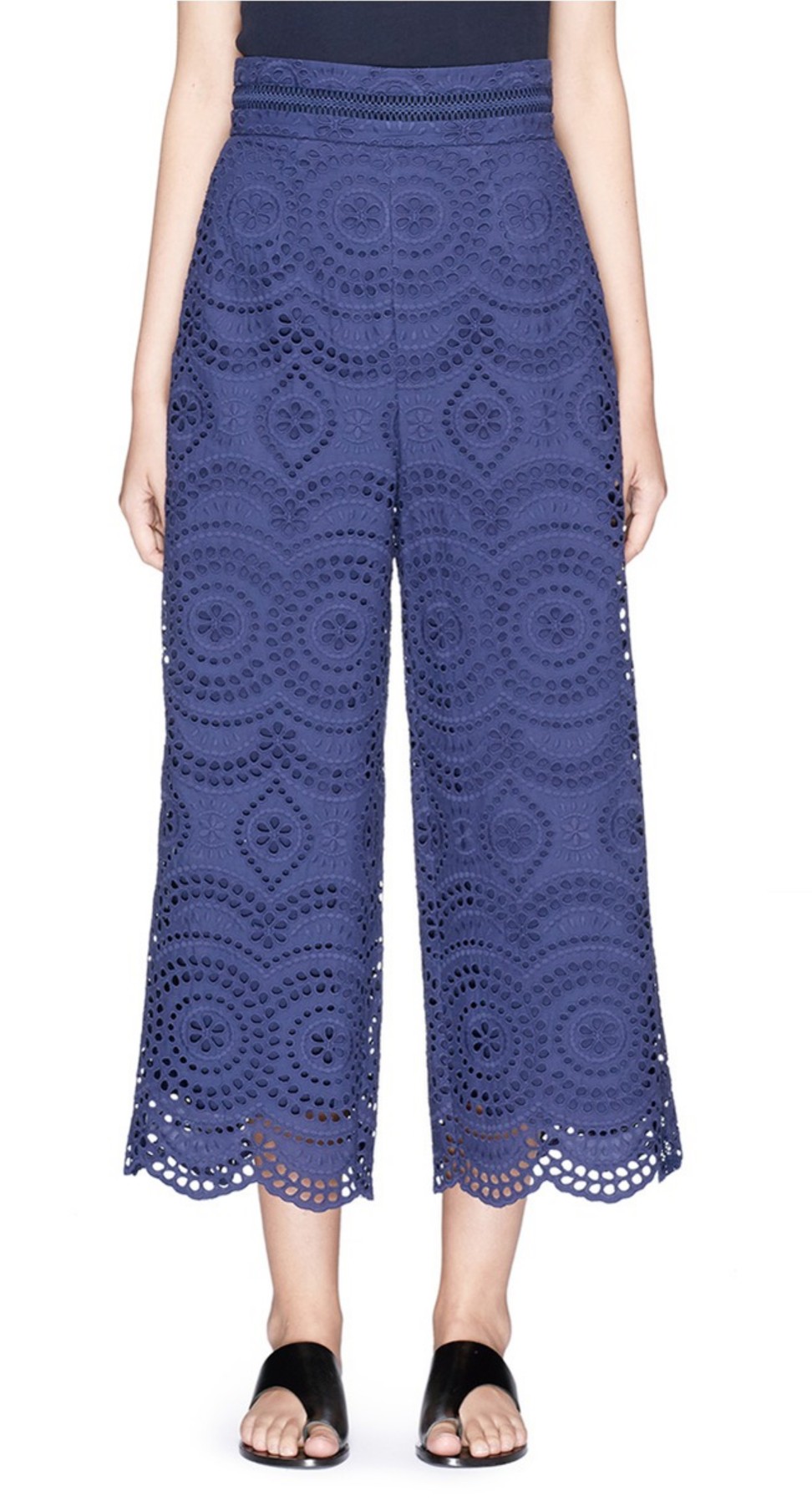 Would I recommend them for Hong Kong? Only if you enjoy being ogled and, possibly, laughed at. Silly me. I thought wearing clothes was the oppo­site of being naked.
---
I absolutely loathe those pilgrim-style buckle shoes, but I saw some snazzy footwear with metal circles or buckles on them that I actually quite liked. Where can I get a pair?
Buckling Down, Tsim Sha Tsui
The Dictator: And the buckle industry breathed a sigh of relief. Ha. You do know you don't have to wear buckled shoes at all, right? Round buckles are, um, around though. If you saw them in a fashion feature, they were probably from Dorateymur, by Turkish designer Dora Teymur (get it?).
Answering your call for circular hardware, he's placed a single silver-tone metal ring on the uppers of mules, slippers and loafers in patent or metallic leather, or suede (HK$2,570 to HK$2,780; netaporter.com). You could also shop the look for less at Mango, where the white-leather loafers with light-gold-coloured circle "buckles" cost only HK$659.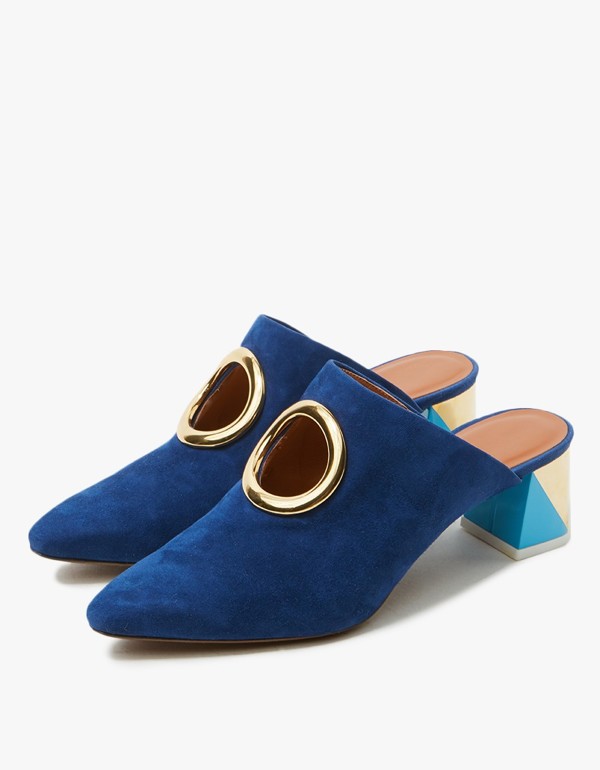 Another brand you should know about is Neous, by designer Alan Buanne and stylist Vanissa Antonious. They have put a gold ring on pointed-toe flats, block-heeled mules and open-toed, high-heeled sandals in a leather and suede mix (HK$3,358 to HK$4,374; needsupply.com).
There's a lot going on with Miu Miu's embellished shoes for autumn-winter 2017, including textured silver ring buckles alongside pearls and studs on a wide variety of shoe styles such as velvet pumps with kitten heels (HK$10,900).
Now, we're sure you wrote off buckle king Roger Vivier ages ago because of his rectangular signature. Well, circle back, because the Round Belle collection is made with, you guessed it, circular metal buckles on top of flats and sandals (HK$4,647 to HK$5,663).