I love Tom Cruise. No wait, come back! OK, I understand he's a bit odd. Perhaps a little too intense. And his views on psychological and pharmacological therapies are not something anyone looking to avoid a punch in the face should bring up at a polite dinner party. But boy, what an action star! Cruise, even at 55 years of age, is still the business when it comes to stunts and that focused, head-back sprint he does in every film (he really does, think about it).
Given my love for the man, just imagine my joy when they confirmed there would be a Top Gun 2, with Cruise back to play Maverick, arguably his defining action role. And the Russians are the enemy again! It's like the 1980s but with better hair. In honour of Maverick, I'm gonna run through some fly-boy watches this week, so let's light the fires and kick the tyres on this column.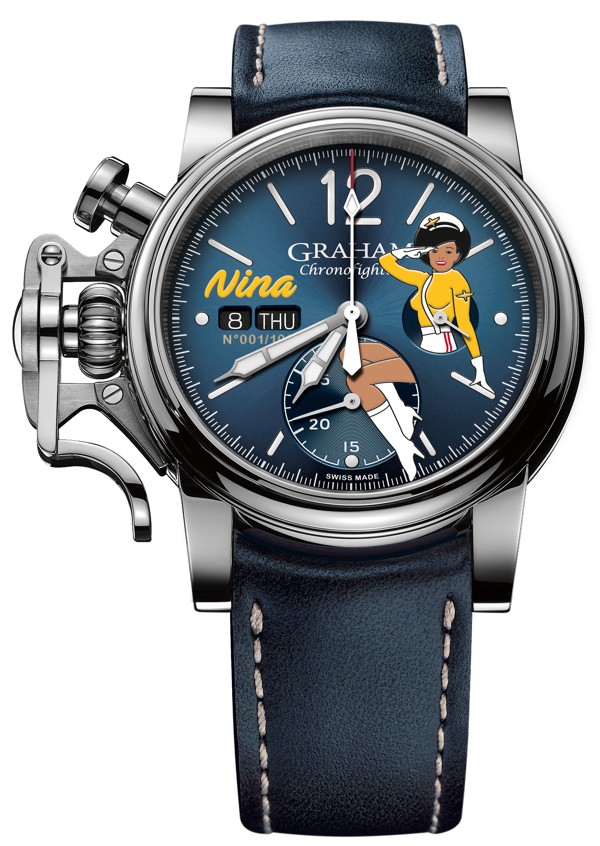 First off the carrier is the Chronofighter Vintage Nose Art Limited Edition from Graham. As the name suggests, Graham has gone for a bit of vintage fun here, with a cartoon pin-up girl painted on the dial. The pin-ups (there are four versions) might not play well with everyone – some will find them gimmicky, others mildly sexist – but hey, it's a retro thing, I guess. Those who aren't familiar with Graham will also wonder what the deal is with the oversized crown guard, which is a signature of the brand (as is putting the crown on the left side rather than the more orthodox right) and a point of differentiation. The 44mm watch, which has a steel case that houses a G1747 automatic chronograph movement, is priced at HK$43,500.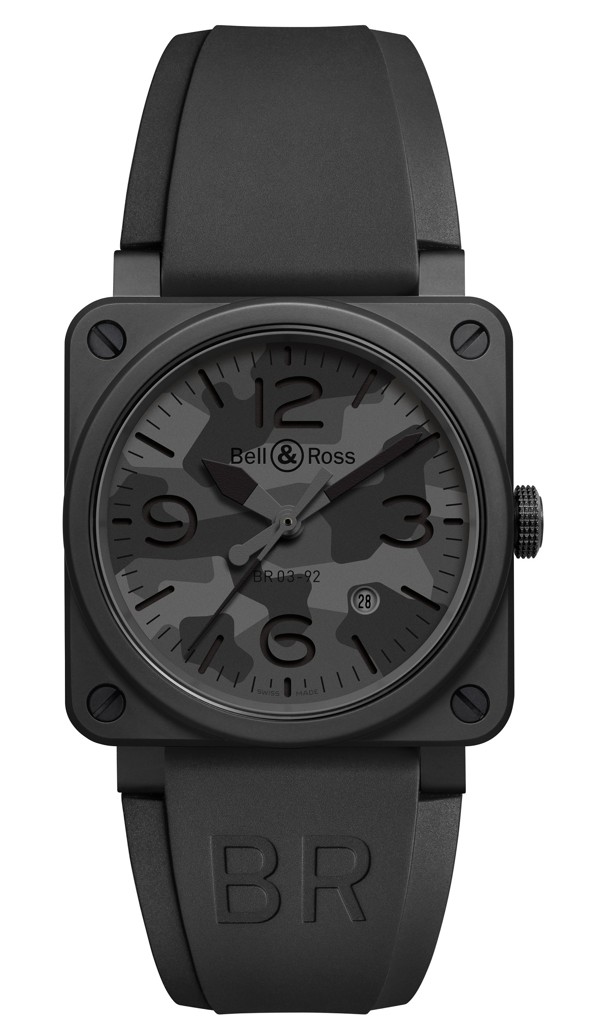 Something much more manly and totally at odds with the tighty-whitey uniforms we associate with Maverick and Goose is the Bell & Ross BR 03-92 Black Camo. If I'm honest, this has more the look of a special-forces-inspired watch, but Bell & Ross is, in the main, an aviation brand and this timepiece belongs to its Instruments collection, its design based on fighter-jet cockpit displays. The square case – a Bell & Ross signature – measures 42mm by 42mm and, while some might find it a bit tired, there's no doubting it stands out. In this instance, the case is made of a super-tough matte-black ceramic that comple­ments the chunky rubber strap. Inside is a BR-CAL.302 movement, which is good enough for a watch with basic time-telling function. There are two other versions of the BR 03-92 (the Commando and the Phantom) but the Black Camo is the pick and priced at HK$29,200.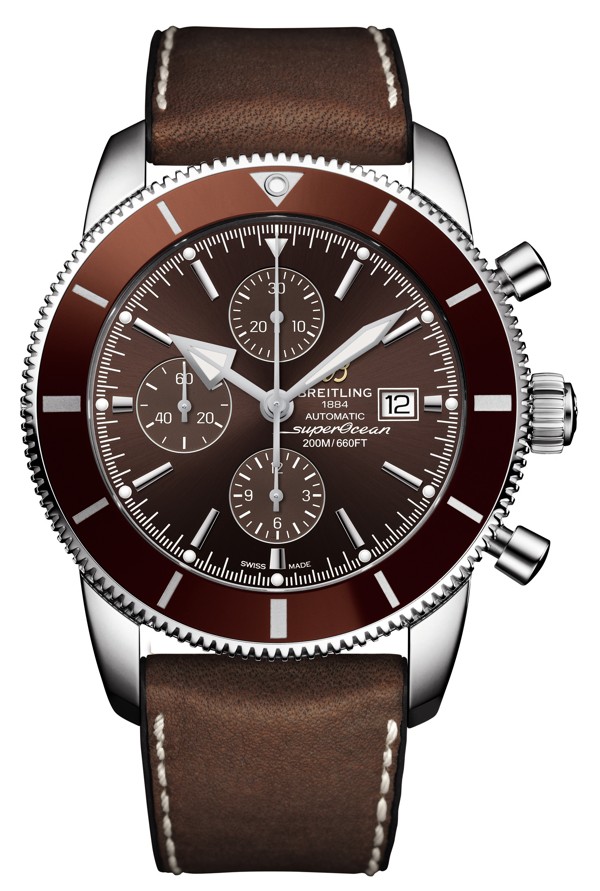 Just to contradict myself entirely, lastly we have a dive watch, but it's from Breitling, the king of aviation brands, so I'm counting it. Actually, I saw this timepiece only recently, loved it and wanted to talk about it, so I'm shoe-horning it in here (and Maverick is, technically, in the Navy, of course).
The Superocean Héritage II Chronograph is a beautifully designed watch with broad arrow hands, a clean (for Breitling) ceramic bezel and a top class Caliber 13 movement. The case is made of steel and dive features include 200 metres of water resistance and a unidirectional bezel, but with the three sub-dials, you'd be hard pressed to say this looks like a dive watch.
The Superocean Héritage II Chronograph, sized at 46mm, comes in three colours – bronze, black and blue – and prices start from HK$39,700 depending on materials.