What's it like working with the rich and famous? "I was only ever starstruck once: when I was at a friend's house party and I turned around and Joe Strummer from The Clash was there. I was literally stuck at that moment. With bands like The Rolling Stones, however, the first time I met them, I was focused on the job and getting to know their characters as best as I could.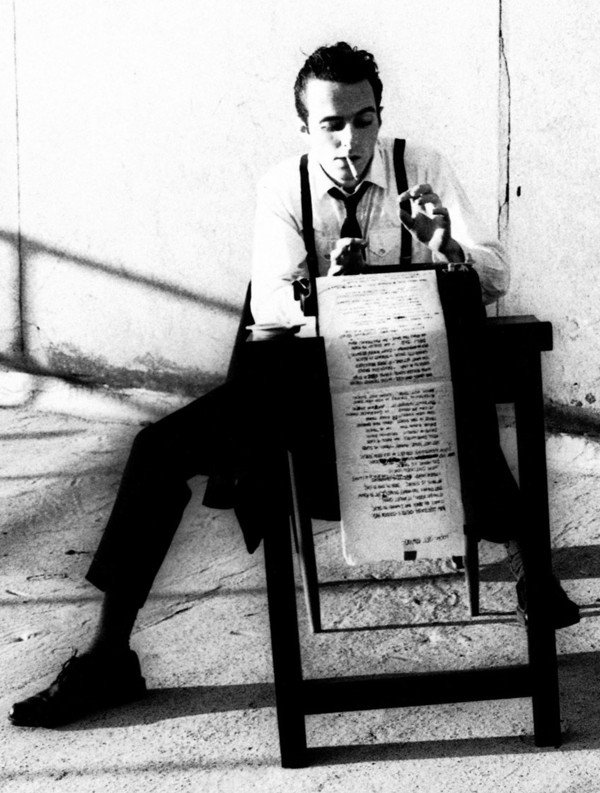 "What really impresses me is if I am seeing someone doing what they love doing very well. It is their talent that impresses me. When I recently worked with Jude Law, who was doing a play at the Barbican [performing arts centre, in London], I saw him in his element. It was just like seeing The Rolling Stones perform. It's these moments when I get goosebumps."
What menswear brands excite you? "Caruso, at Joyce Gentleman, is a good example of a brand that has taken on board traditional craftsmanship while still having fun. It's not satisfied with just producing a classic suit; it wants to inject character. Also, I think it's going to be interesting to see what Haider Ackermann does with Berluti, because I enjoy his sense of colour and knowledge of fabrics."
In a dark world, Haider Ackermann embraces the bright side
How would you say social media has affected the fashion industry? "I think at the moment social media is still in a transitional phase. We still don't really know the audi­ences that influencers have, and the quality of those numbers.
Enjoy the people you are going to meet and the experiences you are going to have
"For example, you could probably get a million people to walk through the doors of a shop every day if you force them to, but are they the right people? The focus needs to be on quality. While the internet is a free platform and democratic, there are a lot of voices out there that place too much emphasis on social-media fame.
Stylist Grace Lam gives Hong Kong's less fortunate makeovers and a confidence boost in online video series
"One needs time to learn and master one's craft. If you want to be a journalist or a tailor, you really have to understand your discipline. And the key feature about social media is that anybody can stand on a platform. So it's really up to people who want to stand on that platform to perform well."
Anya Hindmarch, the designer who put the fun back into bags
What advice would you give to an aspiring fashion stylist? "Enjoy yourself. That is the most important thing. At the end of the day, it is only clothes. Enjoy the people you are going to meet and the experiences you are going to have."