Which is the brand making high-quality woven plastic bags like the Chinese ones I used to buy in local homeware shops? Not the soft ones Céline copied, but the harder basket type.
Plastic Fantastic, Caine Road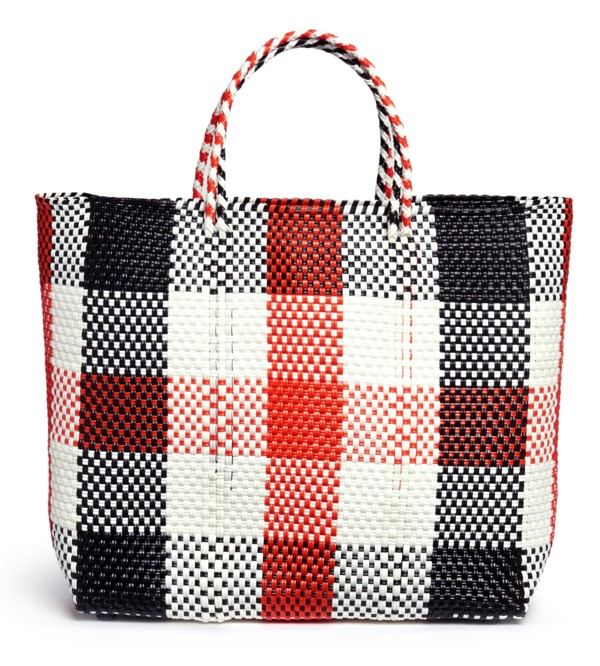 The Dictator rules: I hate to break it to you but plastic is not so fantastic, especially if you care about the ocean and prefer your beaches clean. Anyway, those bags are hardly unique to Hong Kong or a single brand. Most cultures with weaving traditions, from Asia to Africa to Central America, have been using plastic as a cheaper alter­native to natural materials for years. Indeed, Truss sought inspiration not from Hong Kong's dwindling homewares treasure troves, but from Mexico's Oaxaca bags. Its woven PVC collection includes a small bucket bag in white, turquoise, yellow and black check (HK$1,590; Lane Crawford).
Anteprima's Wirebags, knitted plastic accessories, now includes Intreccio basket-woven totes in gold, silver or black plastic (HK$4,420 and up). Other brands to have played with the concept in the past include Kate Spade and Tory Burch, and you can find pre-owned bags at sites such as TheRealReal.com.
Ikea has some "picnic hamper" bags with round handles in star-patterned PVC in its summer 2017 range, which you might still be able to nab in lilac, white and green (HK$69.90). Summer is over, at least in the retail world, which means stock is limited, but you may be able to bag a discount or, better, find an eco-friendly, recycled and/or Fair Trade bag instead. Check out: oneworldprojects.net (HK$180 and up) and novica.com (HK$313 and up).
Or make your own from all those plastic bottles you shouldn't have bought (Utsumi.com.br/pet/English).
Which brands make the best basic long-sleeve T-shirts for women over 50? The only ones I can find seem designed to cling to all my bumps and rolls.
T Time, The Peak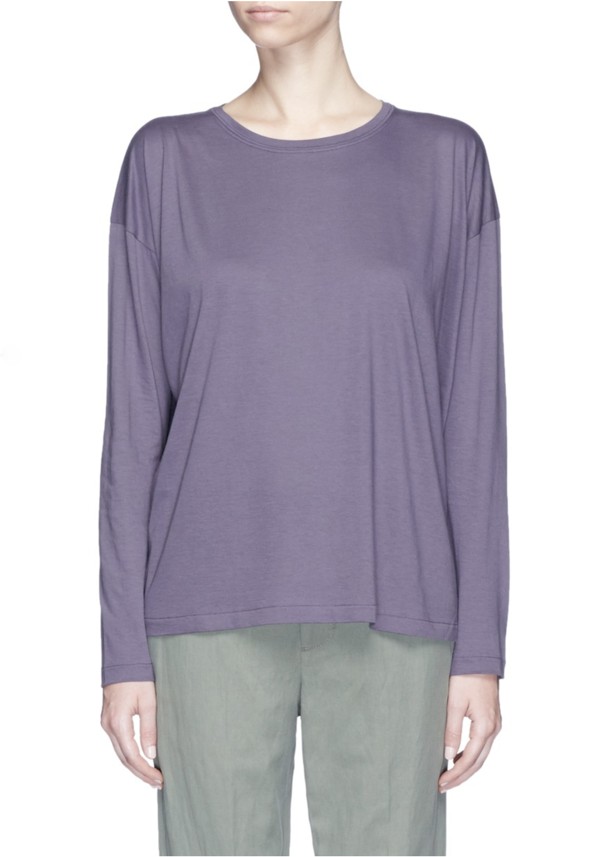 The Dictator: Sure, blame it on your age. Hold the hate mail, grandmas. Ageing naturally changes a woman's body shape and skin. I suppose I should be thanking you for not revealing too much. If only we could dissuade the young ones from wearing too-short cut-offs.
One obvious solution: don't wear T-shirts. Opt for more structured and less bump-hugging blouses and button-downs instead. Unrealistic? OK. Get yourself a French Breton stripe tee, such as one of Petit Bateau's striped Sailor Tops in heavy cotton jersey (HK$869).
Bypass youth-oriented shops in favour of brands known for wider, looser cuts. That is to say, you'll have better luck at a COS than at an H&M. COS stocks numerous tees cut away from the body with interesting details and wonderful fabrics (HK$450 and up).
Victoria Beckham isn't known for tees or relaxed fits, but that's exactly what she delivers in her cotton jersey bow-cuffed T-shirts in white or black (HK$1,700). LLBean.com allows you to filter its T-shirt selection by fit. Click on "Relaxed" or "Slightly Fitted" and you'll find great basics from HK$93.
Luxe casual brands favour oversized tees at the moment, too. Just be sure they haven't used sheer cotton, as they are sometimes wont to do. Vince has a pima cotton version in various colours (HK$800; Lane Crawford) that you'll be sure to wear again and again. And American Vintage has an A-line, V-neck tee (HK$500) you might like.
Got a question for the Dictator? Email her with your name, or alias, and address at: [email protected]