Where can I buy a patent, shiny trench coat for autumn?
Time to Shine, Quarry Bay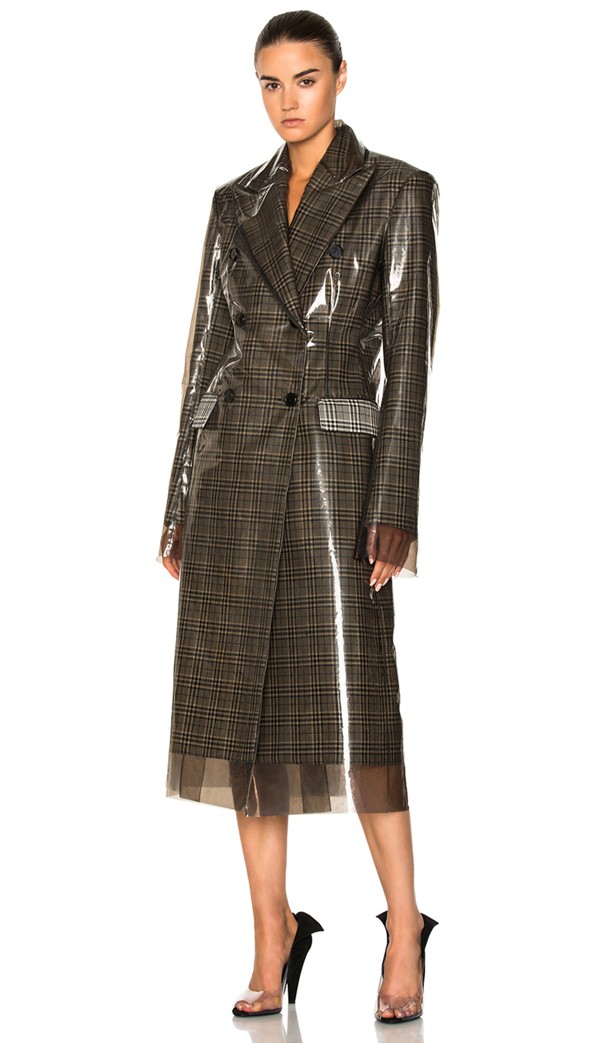 The Dictator rules: I join thousands of readers in asking, what do you plan to do in it? Ugh! Don't answer that!
Many autumn-winter 2017 items, especially coats, are still in the pre-order phase and won't land in stores for a while, so go online. Make a statement in Gareth Pugh's dramatic, over­sized patent-leather trench coat from his new collection (HK$38,608; luisaviaroma.com). New from Turkish designer Zeynep Arcay is a patent black lambskin trench coat with brass buttons (HK$32,038; fwrd.com). Stand out from the crowd with Calvin Klein's double-breasted Wall Street Overcoat in glen checked wool with removable plastic overlay from the 205W39NYC collection by Raf Simons (available for pre-order, HK$28,500; calvinklein.com).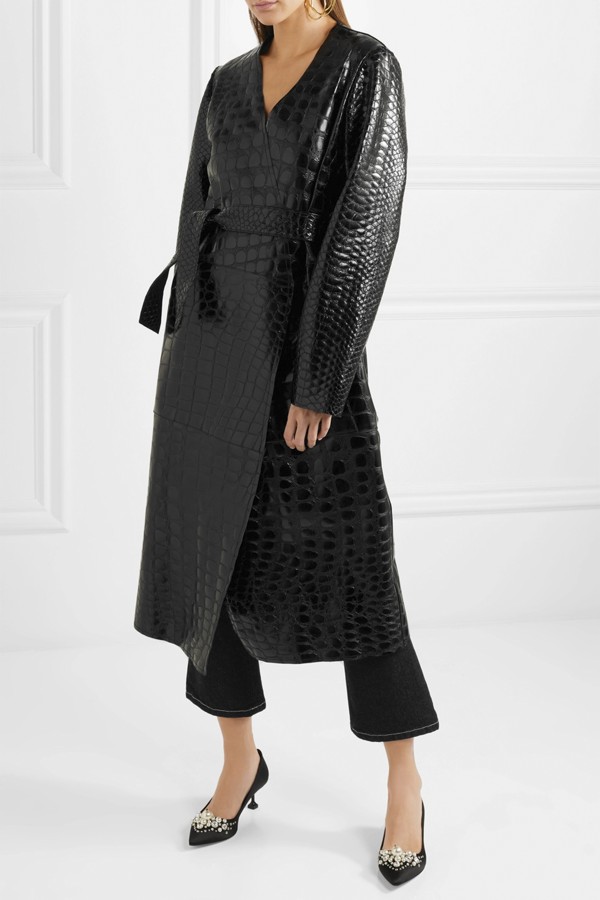 Go with an exotic skin, such as the lux­urious glossed snake and croco­dile trench coat by Attico (HK$17,710; Net-a-Porter), a brand founded by street-style stars Gilda Ambrosio and Giorgia Tordini.
For a bit of colour, Tibi's patent-coated virgin-wool trench comes in a wine hue it's calling Rouge (HK$10,119; tibi.com). Hot Parisian label Wanda Nylon uses a burgundy textured vinyl (trust me, it's what you want) on a funnel-necked, coat-like dress (HK$6,845; Net-a-Porter).
In saving mode after the summer holidays? Since glossy trenches were around last season, too, you can pick up deals from brands such as Marni, The Row, MM6 Maison Margiela and Prada. Otherwise, Topshop comes to the budget-buy rescue with its black Clean Vinyl Trench Coat (HK$1,118; topshop.com).
To keep it stylish, try layering bold prints or soft, feminine pieces, and avoid the domina­trix look because few can pull that off.
---
How can I keep my feet fresh for the entire day if I like wearing loafers but not socks?
Sweaty Betty, Hung Hom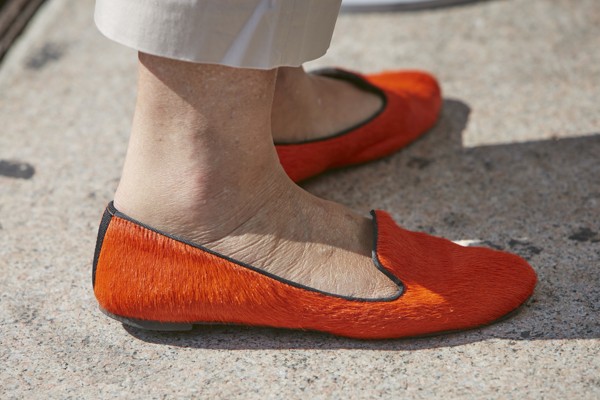 The Dictator: First, yuck! If you insist on wearing loafers, you must wear socks. Though some shoe styles do embar­rassingly reveal them, loafers should guarantee the invisi­bil­ity of "no-show" socks. That said, it's almost worth showing off the colour­ful patterns on the Liner pairs in stretch cotton by Happy Socks (HK$100 per pair; happysocks.com/hk).
Fancy yourself too sophisticated for gimmicks? Wolford's Footsies are ultra-thin and seamless (HK$130 per pair; Ocean Centre, Harbour City, Tsim Sha Tsui; wolfordshop.net), made in black or nude, in nylon or cotton.
Your favourite casual label probably does no-shows, too. Japanese brand GU's Cover Socks come in vari­ous fabrics and colours, includ­ing lace (HK$49 for three pairs; Mira Place, 132 Nathan Road, Tsim Sha Tsui; gu-global.com/hk). Nike offers the sporty ver­sion in its Lightweight No-Show packs of three (HK$99; Gateway Arcade, Harbour City).
Oh, and your shoes need a break to dry out that disgusting perspi­ration. At the very least, buy a second pair of loafers for every-other-day wear, would you? And be aware that Scholl has odour-control sprays for shoes and feet (HK$86.90 each; Mannings), as well as insoles. Log-On has a deodorising spray for shoes (HK$45; Gateway Arcade) and deodorant foot spray (HK$43).
Goofy home remedies include vinegar, tea bags and essential oils. Just wash your feet with an antibacterial soap, or try antibacterial wipes throughout the day.
Finally, see a doctor if you suspect hyperhidrosis. They may recommend Botox injections in your feet. Suddenly sandals sound appealing, right?
Got a question for the Dictator? Email her with your name, or alias, and address at: [email protected]