Last week, I let my nice-guy mask slip a little to beseech readers not to fall for the Daniel Wellington spiel. Well, that was before we went to print and the Mayweather-McGregor "fight", aka the griftiest, grift-off between two world-class grifters, happened. What a travesty and affront to the noble art of pugilism, the "sweet science". And to make matters worse, at least to the horologically inclined, Floyd Mayweather was sporting perhaps the ugliest Hublot before the grift-off, and doing his level best to schill for the Swiss watchmaker. Put it this way, it wasn't a good look for Hublot, Mayweather, Conor McGregor or grifting.
OK, back to watches. So what's been floating my boat this week? Well, my current obsession has been Bauhaus, the short-lived German school of design from the early 20th century that's been highly influential in archi­tecture, industrial design and even watches. Simply put, Bauhaus was focused on creating designs that had clean, geometric forms using mass-produced materials, with the overriding principle being that form should follow function. That's a real surface explanation but, when it comes to watches, this meant pieces that were visually balanced, legible and minimalist.
Three watches made in Germany - precision engineering at its finest
German watch­maker Junghans is perhaps the best exponent of Bauhaus design, indeed, its Max Bill range was conceived and named after one of the most famous students of the school. The Junghans Max Bill Edition 2017 (top), a tribute to the Swiss architect and graphic designer that was launched at Baselworld this year, includes not only a watch but also a desk clock.
The watch is based on Bill's iconic design from 1961, a 38mm steel-case piece with a clutter-free dial. I've often recom­mended this watch to people who were looking for something that could double as an everyday timepiece and a dress watch. Inside is a quartz movement and on the back is a colourful recreation of Bill's famed "graphic series". The quartz desk clock again is a distillation of the Bauhaus aesthetic.
The set, including watch and desk clock, will cost you a mere HK$9,880.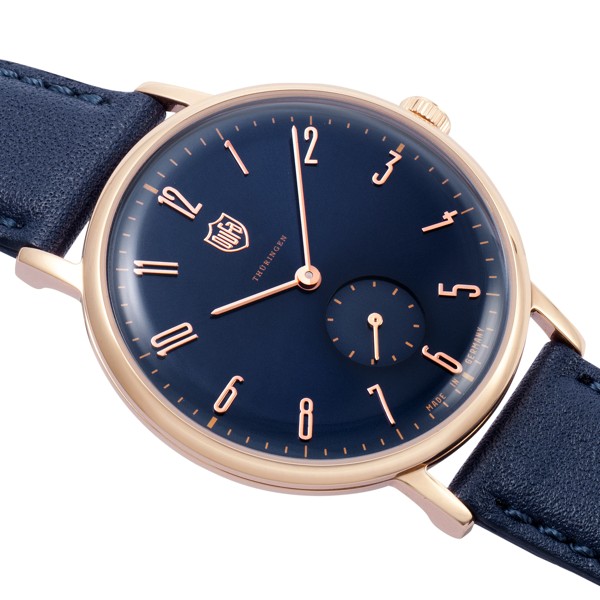 From Bill, we go to his teacher and founder of the Bauhaus school – Walter Gropius. German brand Dufa has leant heavily on Bauhaus both for design inspir­ation and naming convention – Gropius, Hannes, Van Der Rohe as well as the cities of Weimar and Gotha title the brand's collections.
The Gropius 9001-0F is a design I've written about before but not in this fetching colourway. The watch itself is an absolute steal at €349 (HK$3,255) and for that money you not only get a handsome Made in Germany watch but one with real considered design, from the typography of the numerals to the balanced nature of the hours, minutes and seconds hands.
The details on the watch are first class. Take, for instance, the discreet placement on the dial of "Thuringen", the German state where Dufa is based, and the etched logo on the crown and caseback. The case measures 38mm and is made of coated steel. Inside is a Japanese quartz movement, which helps to keep the price so reasonable.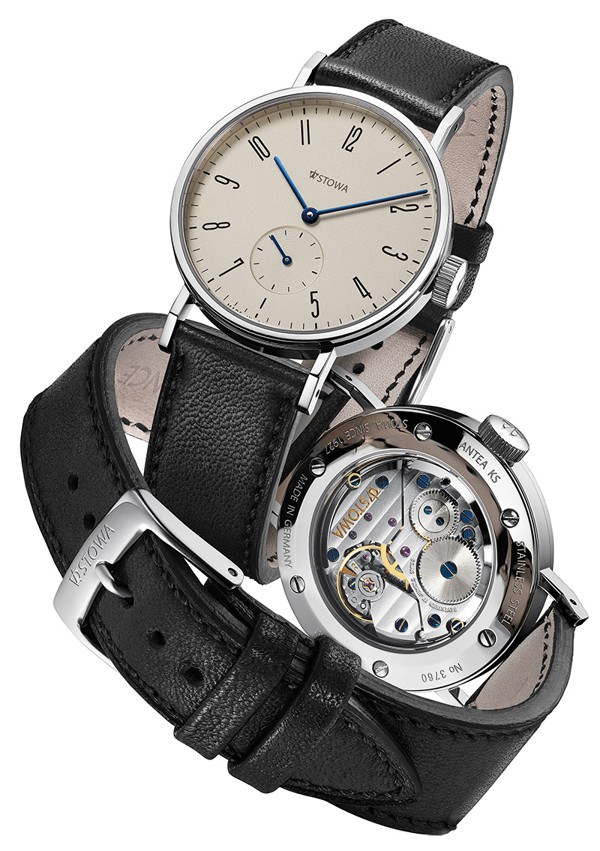 Finally, we have a Bauhaus-inspired watch from yet another German brand, Stowa. Perhaps more famous for its aviation ("flieger") watches, Stowa's Antea Classic range, in my opinion, should be just as well known.
The Antea Classic KS is my pick from the range, as once again it's a beautifully simple watch with a clean dial, long and straight blue hands and elongated numerals. The design says a lot without really doing much and there's hardly any difference between it and the original Stowa watch from 1937 on which this piece is based. Why bother messing with a classic, right? The movement inside is a standard Swiss ETA and the steel case measures a wonderfully retro 35.5mm.
The Antea Classic KS is priced at €857.