Bomber jackets look to be all the rage. I have an old leather one but I'd like something new and special. What should I be wearing to look with it?
The Bomb, Central
The Dictator rules: Wow, you've really got today's lingo down. Not. Who says "with it" any more? No one who knows better. Your trend awareness is almost as dull as your slang. Bomber jackets have been around since air combat was introduced, and they have swung in and out of fashion favour ever since, with 2016 being hailed by some enthusiastic editors as the year of the bomber.
The so-called trend has endured through spring-summer 2017 into autumn-winter. Indeed, Saint Laurent's Permanent Collection of fashion staples includes the popular Classic Bomber Jacket in black or khaki nylon with epaulettes, silk lining and ribbed collar, cuffs and waistband (HK$17,900). For the new season, the French fashion house has also introduced bombers in black wool with leather details (HK$18,900) and in a limited-edition, colourful patchwork of exotic skins (HK$86,000).
Another streetwear fashion favourite comes from Acne, whose Clea bomber jacket comes in pale pink, dark navy or khaki green water-repellent nylon satin with a quilted padded lining (HK$5,199).
Fast-fashion brands such as Zara have had multiple seasons to quickly produce countless iterations of the bomber jacket, and continue to do so now in lace, fringed fabric, faux leather, floral prints or inter­esting new cuts (HK$299 and up).
On the wilder side, Shanghai Tang offers a reversible version with a Jacky Tsai butterfly print on silk foulard fabric on one side, and a solid matelasse jac­quard on the other (HK$4,980).
---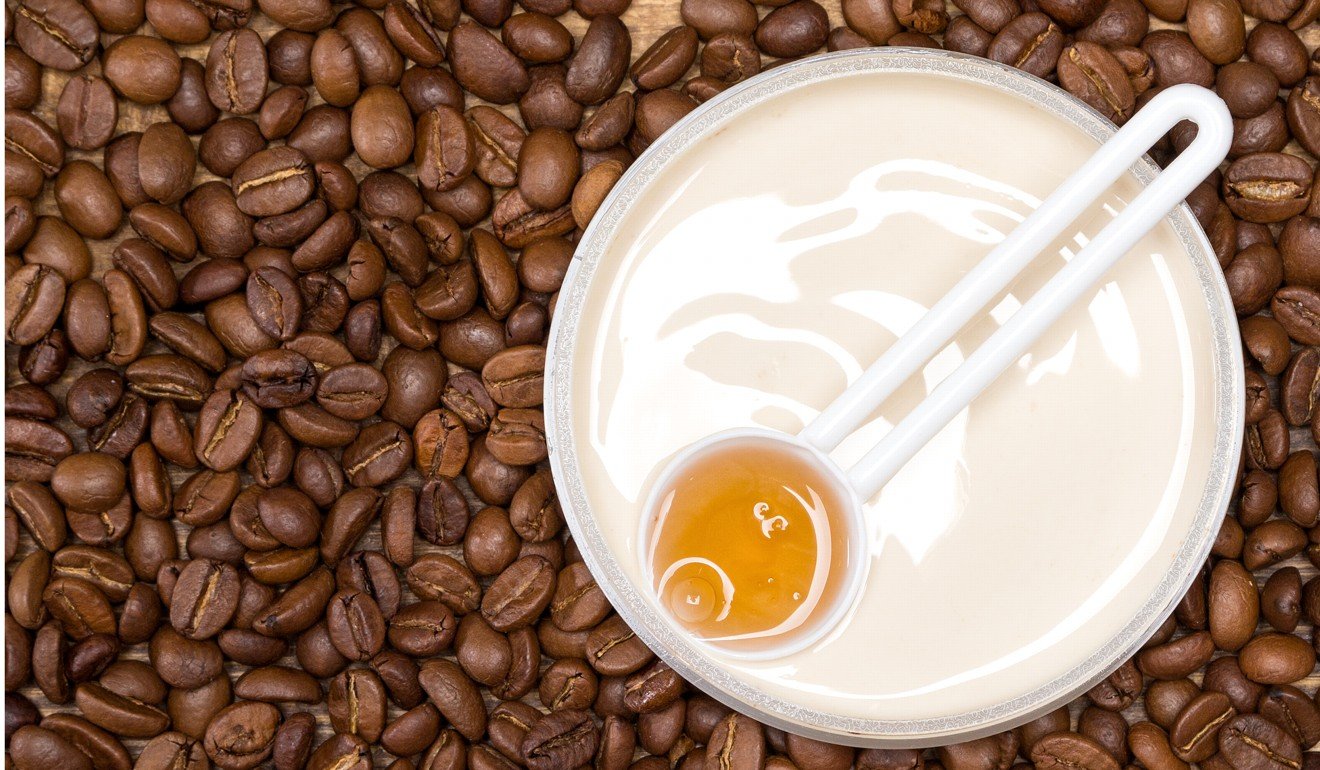 I try to keep my coffee intake as low as possible, but what's this I hear about it being good for beauty?
Caffeine Addict, Mid-Levels
The Dictator: How am I supposed to know? You could be hearing voices that also tell you to torture small animals. (Don't.) I am fairly certain, though, that you're crazy for making health choices based on hearsay and urban myths. Who says drinking coffee is bad for you? In fact, a recent Spanish study of 20,000 university students conducted over 10 years showed improved longevity in coffee drinkers versus non-coffee drinkers. However, talk to your doctor. Don't go out and pound 10 espressos, and don't drink beauty products containing coffee, either. That's what you're really after, correct?
Coffee drinkers enjoy longer lifespans, and three cups a day may be the sweet spot
In the cosmetics world, coffee and caffeine have been used to exfoliate, de-puff, stimulate circulation, battle cellulite, detox and more for years. Established brands such as Clarins tout the restorative properties of green coffee, used in a number of products such as its Detox Booster for the face (HK$350) and its Body Fit anti-cellulite, contouring lotion for the body (HK$550).
Lush Cosmetics is apparently a fan, with products such as its Cup O' Coffee Face & Body Mask (HK$120) and Percup Massage Bar (HK$130).
Some niche brands have based their entire ethos on the ingre­dient, including Frank Body, whose body scrubs (HK$133 to HK$148) have been featured in magazines around the world. Its coffee-infused products also include scrubs and moisturisers for the face and lips. For more caffeinated treats, check out: Edible Beauty and Java Skin Care.
Got a question for the Dictator? Email her with your name, or alias, and address at: [email protected]