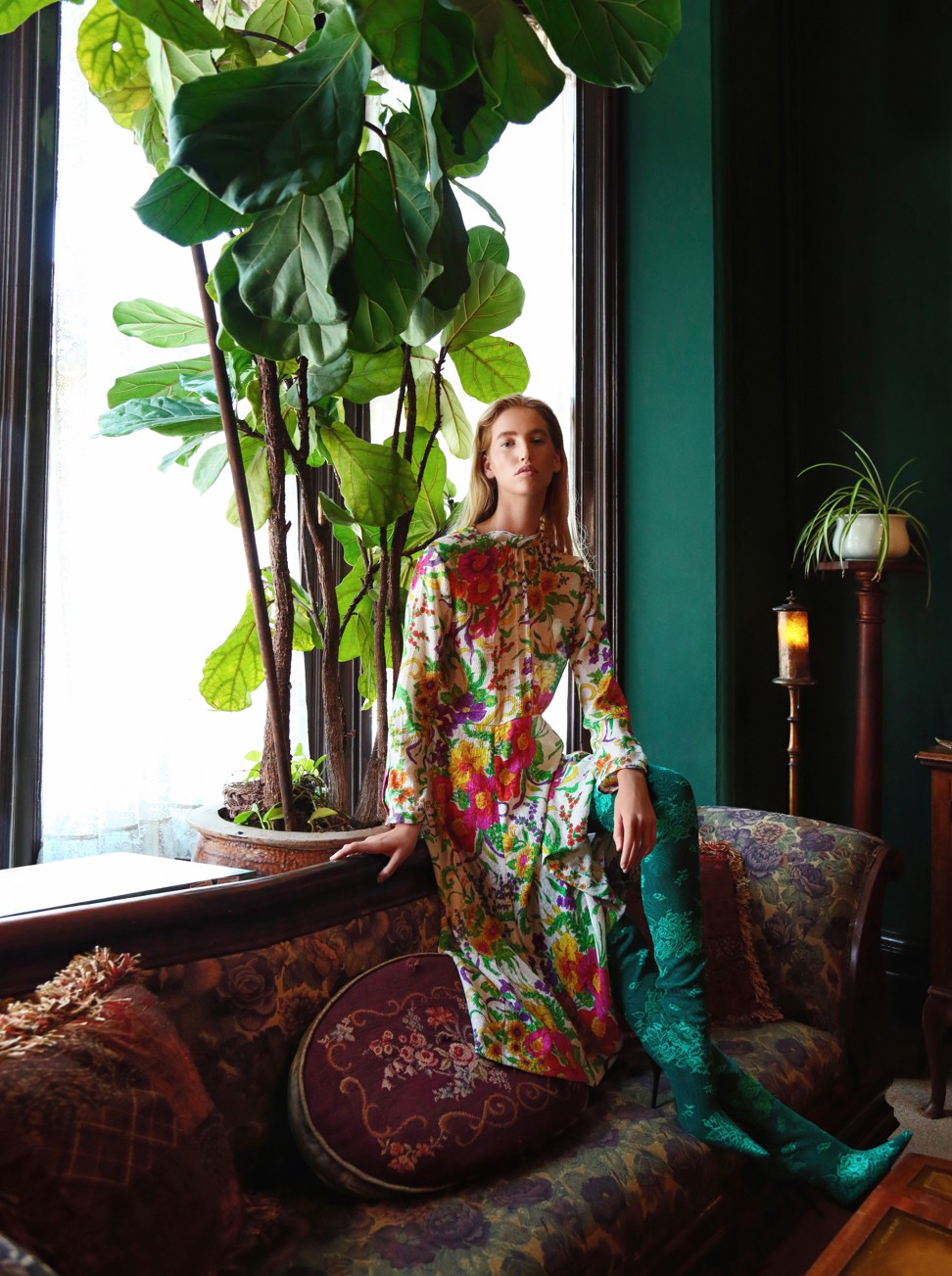 Floral dress (US$2,022) and thigh-high boots (US$1,574), both by Balenciaga.
Olivia wears orange embellished cardigan (US$5,049) by Prada. Floral coat with faux fur collar (US$4,185), telephone-print wool flared trousers (US$1,203) and lace-up shoes (US$953), all by Miu Miu.
Sarah wears green embellished cardigan (US$2,285) and striped skirt (US$1,203), both by Miu Miu.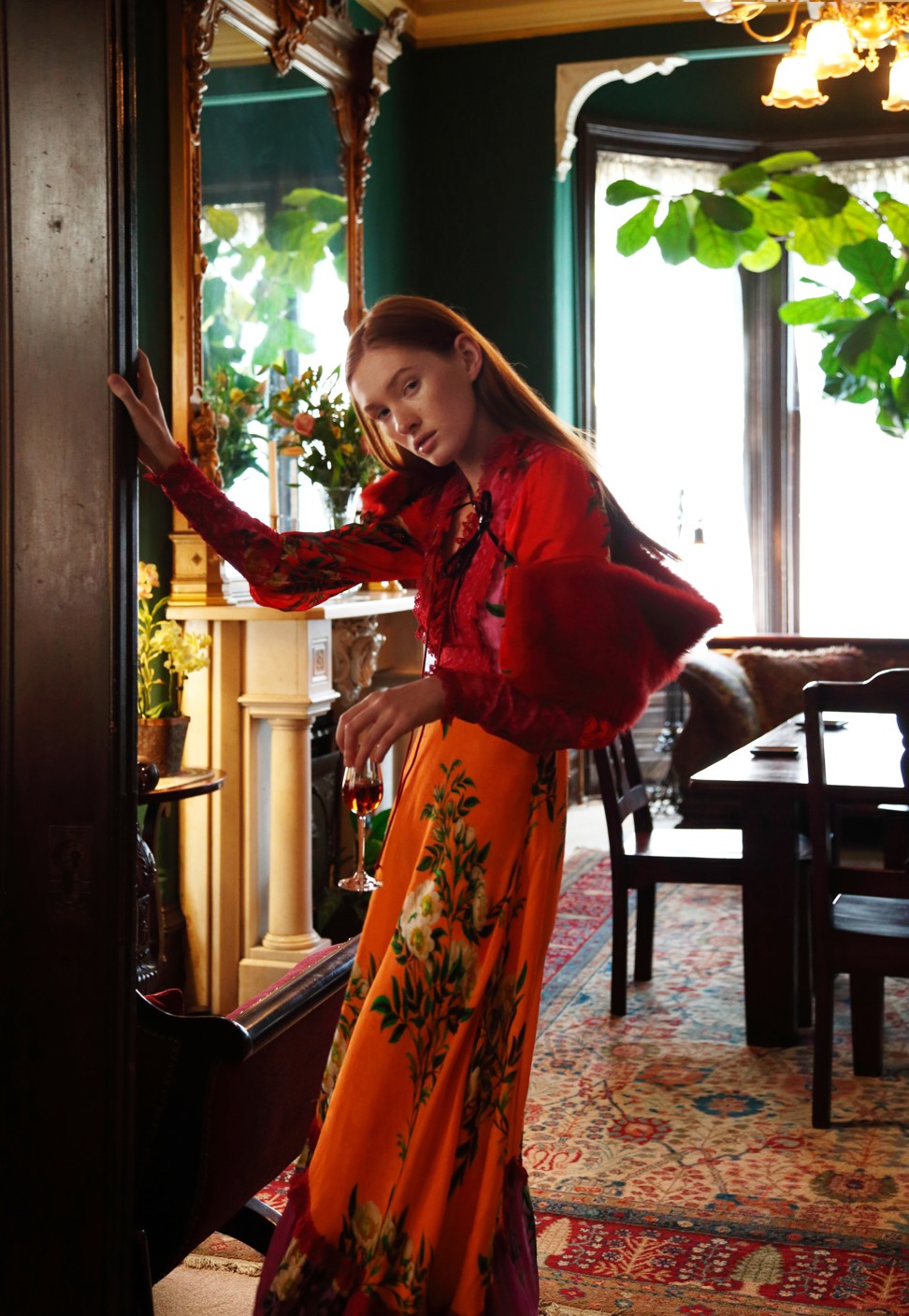 Lace and silk dress (US$8,319) by Gucci. Sheepskin shawl by Giorgio Armani (inquiries: 2532 7700).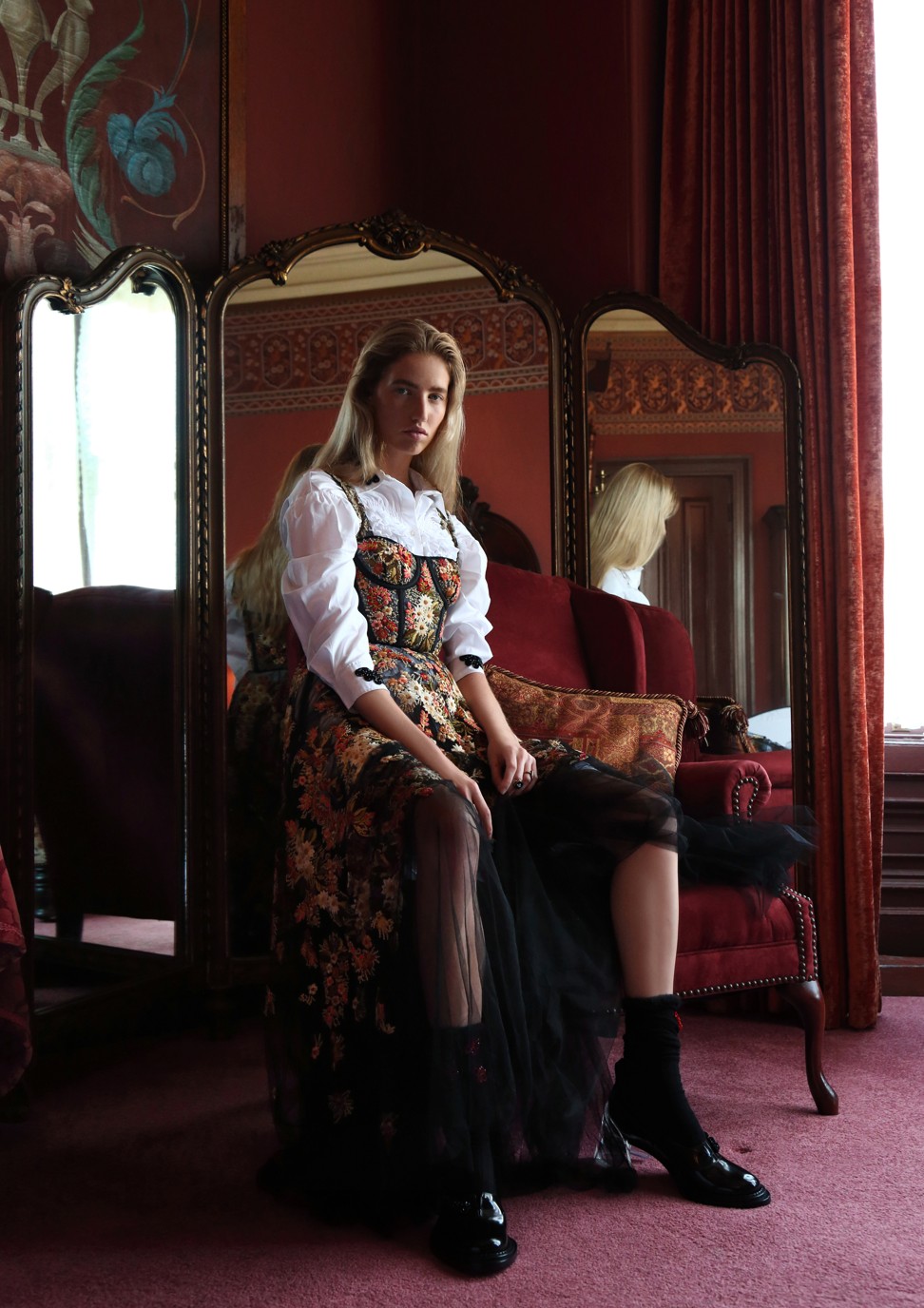 White shirt dress (US$1,152), socks and shoes, all by Simone Rocha from I.T. Bustier dress (US$29,437) and rings (US$294 each), all by Christian Dior.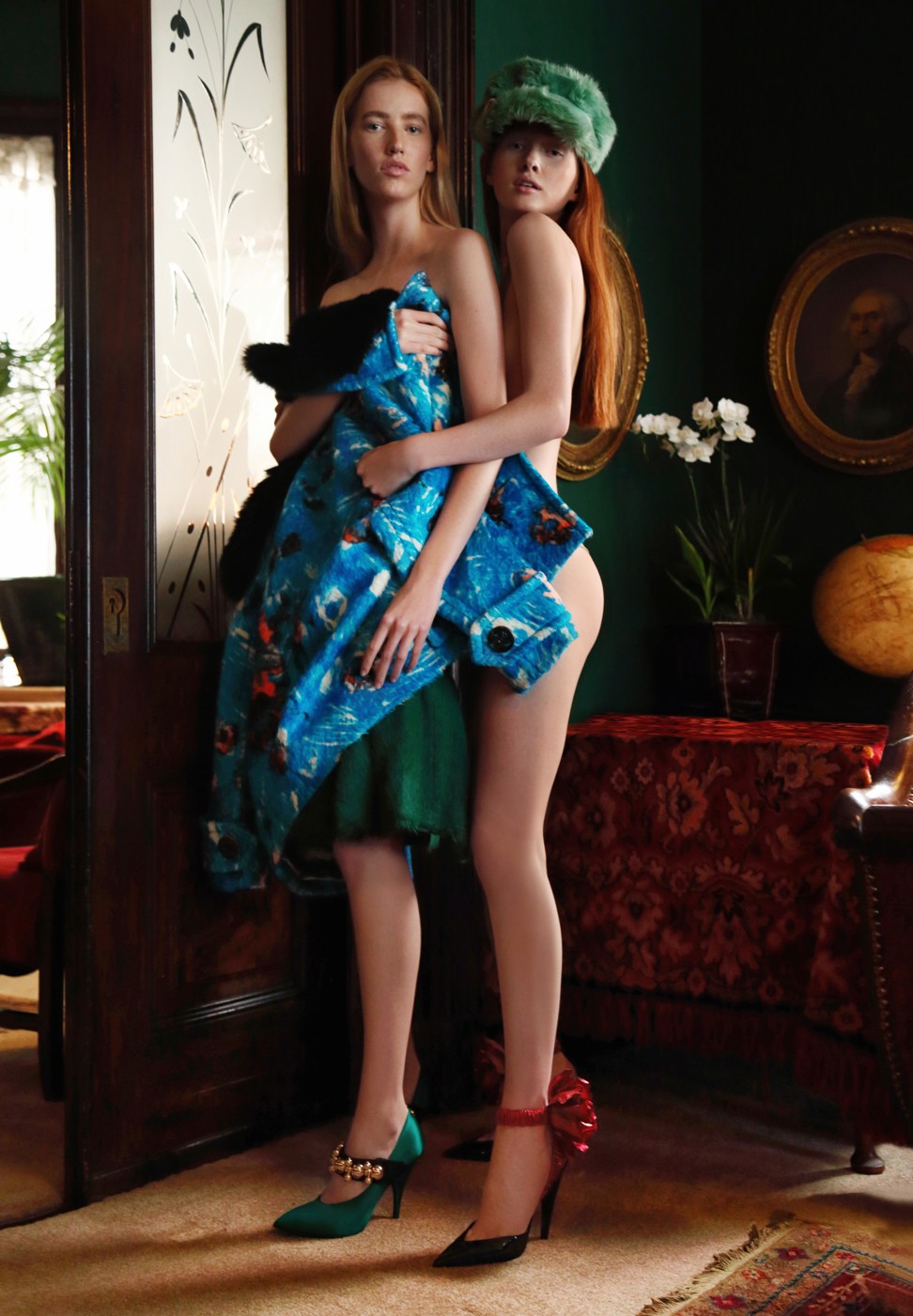 Olivia wears wool coat (US$4,915), green skirt (US$1,638) and satin Mary Janes shoes (US$1,267), all by Prada.
Sarah wears faux-fur hat (US$4,185) by Miu Miu. Metallic rose pumps (US$2,169) by Anthony Vaccarello for Saint Laurent.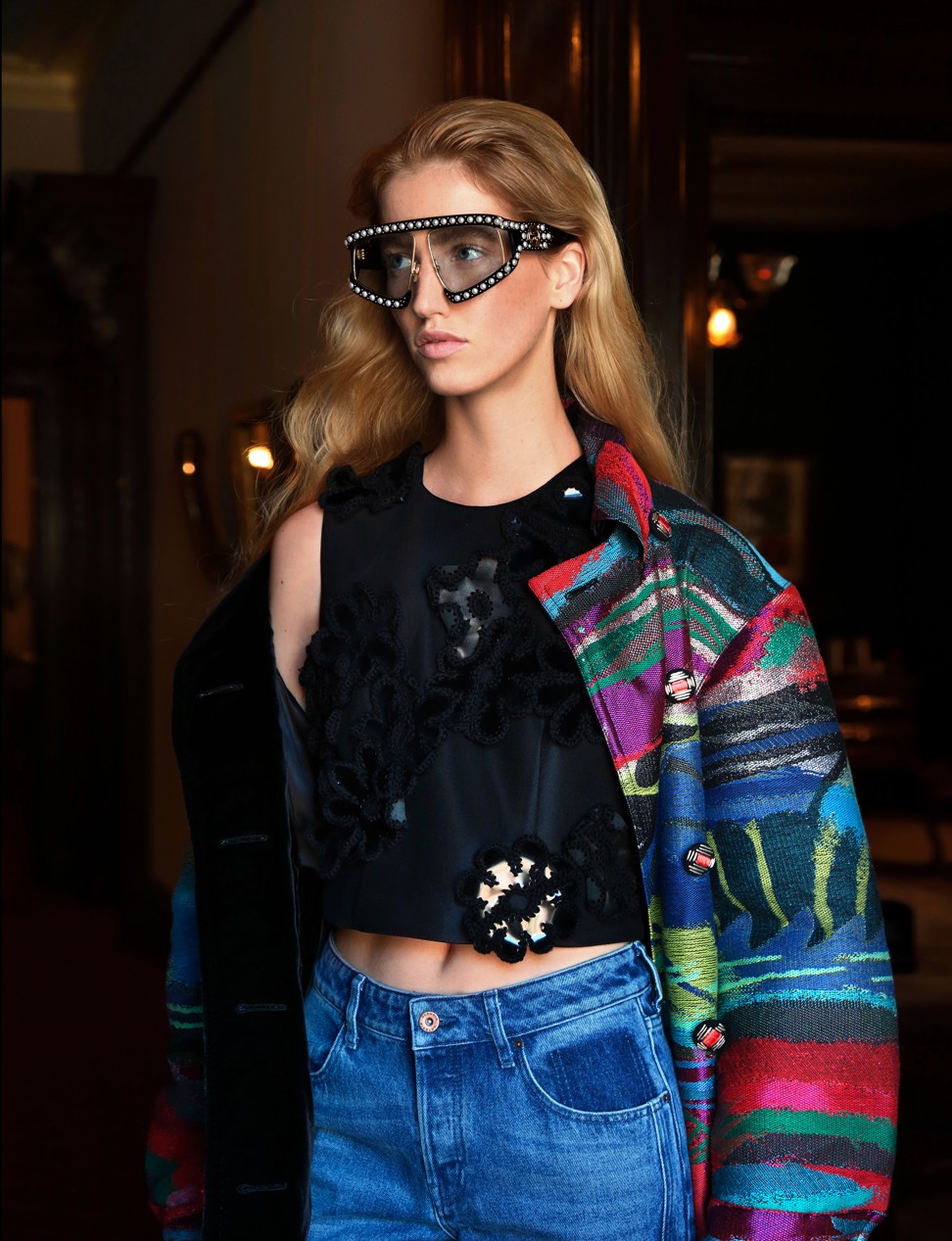 Appliqué flower crop top by Simone Rocha from I.T. Coat (US$8,127) by Giorgio Armani. Jeans (US$280) by Claudie Pierlot. Embellished sunglasses (US$959) by Gucci from Puyi.
TEAM
Stylist and photographer Olivia Tsang
Stylist's assistant Marley Jones
Make-up Janet Mariscal
Hair Maria Padilla
Models Olivia Addis and Sarah Gullixson (Stars Management)
Location San Francisco