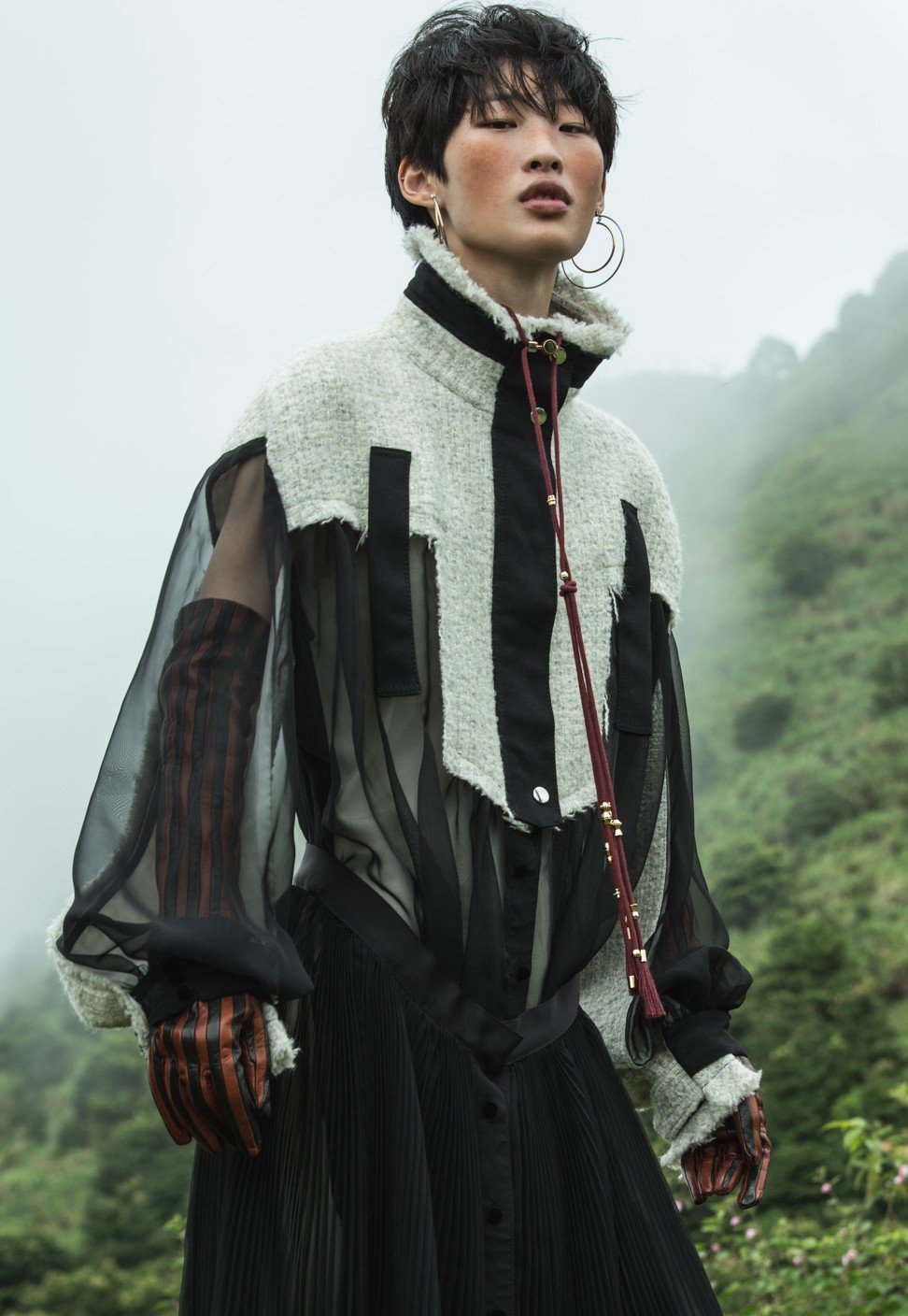 Dress by Sacai (inquiries: 2285 9080). Gloves (HK$6,000/US$768) by Bottega Veneta. Necklace (HK$6,210) by Chloé. Earrings (HK$1,782) by Alexander McQueen from Net-a-Porter.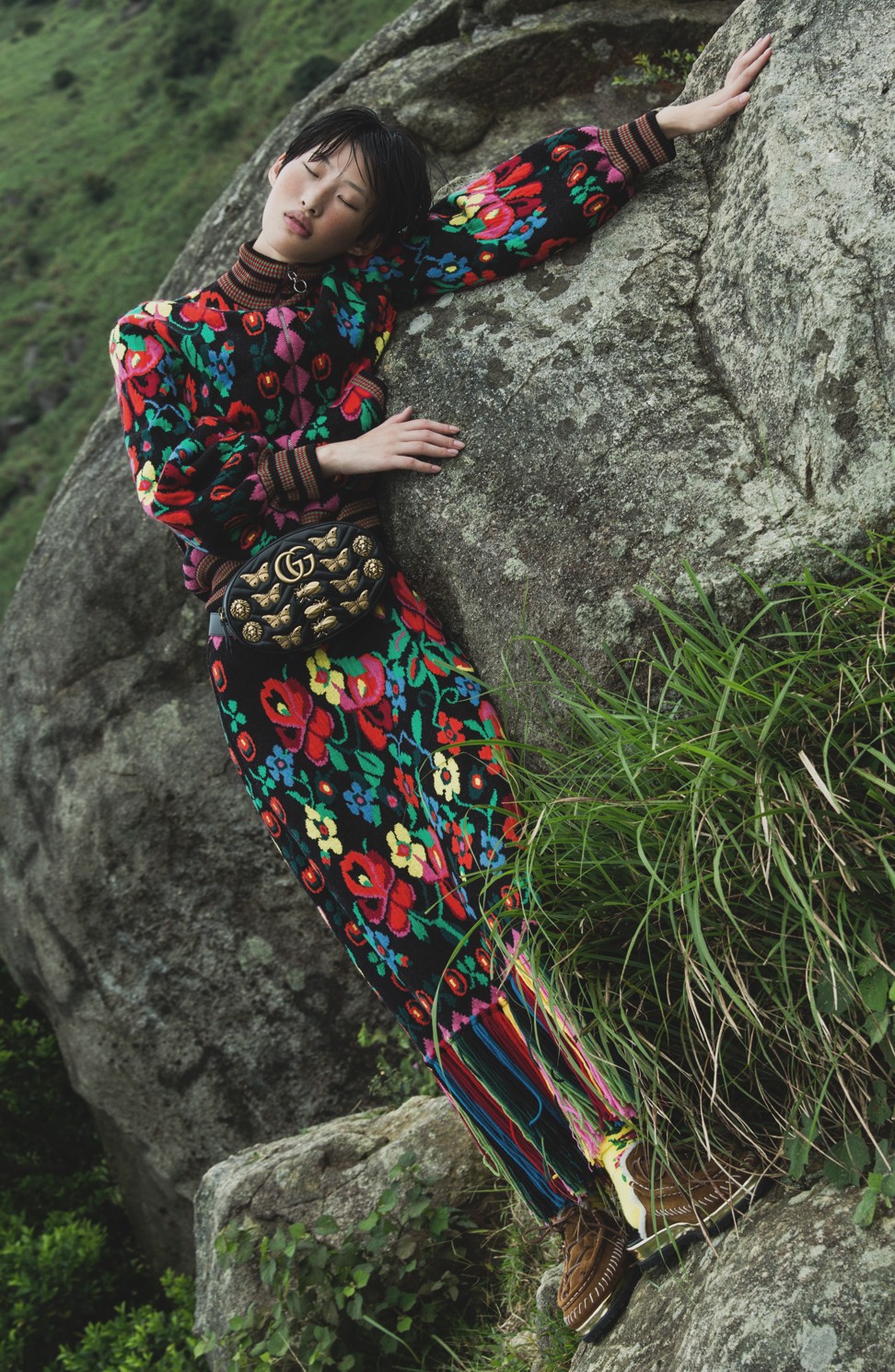 Knit bomber jacket (HK$29,000), matching skirt with fringe (HK$16,000) and leather belt bag (HK$15,800), all by Gucci. Moccasin slippers by Sacai.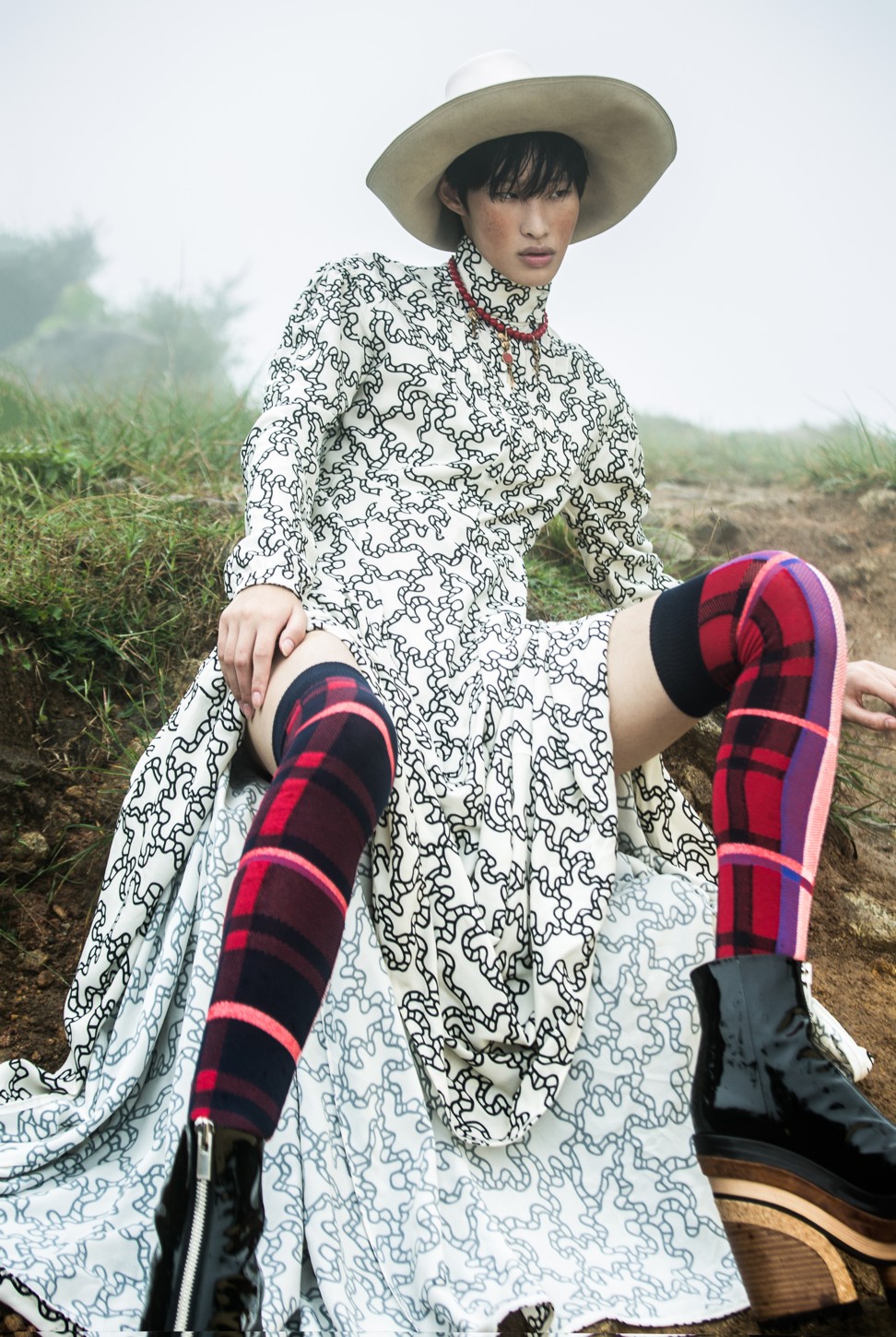 Dress (HK$34,500) and necklace (HK$6,500), both by Valentino. Tartan socks (HK$500) and patent leather platform ankle boots by Sacai. Hat (HK$5,200) by Loewe.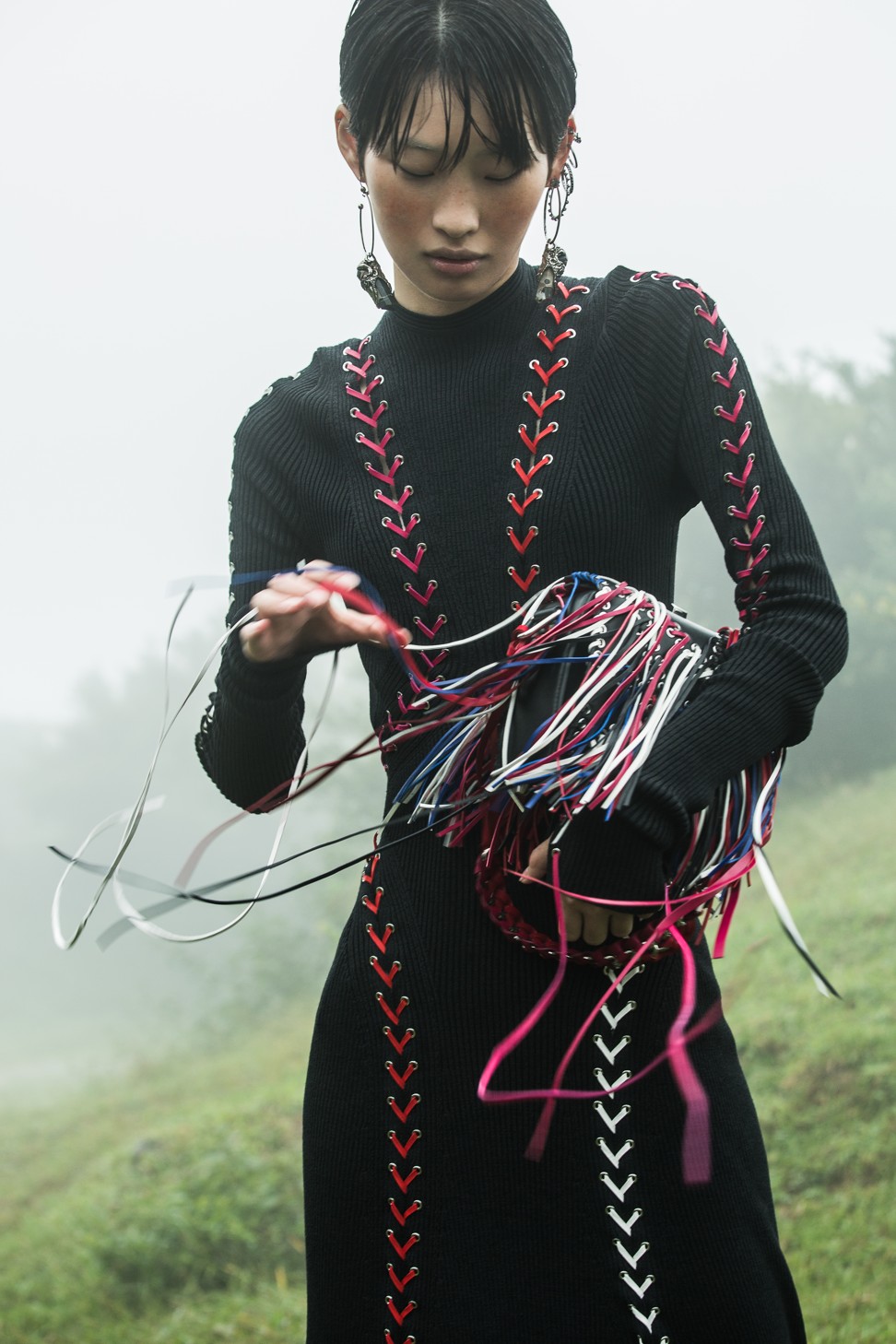 Dress with leather lacing (HK$41,200), multiple-hoop earrings (HK$8,700) and fringed box bag (HK$26,000), all by Alexander McQueen.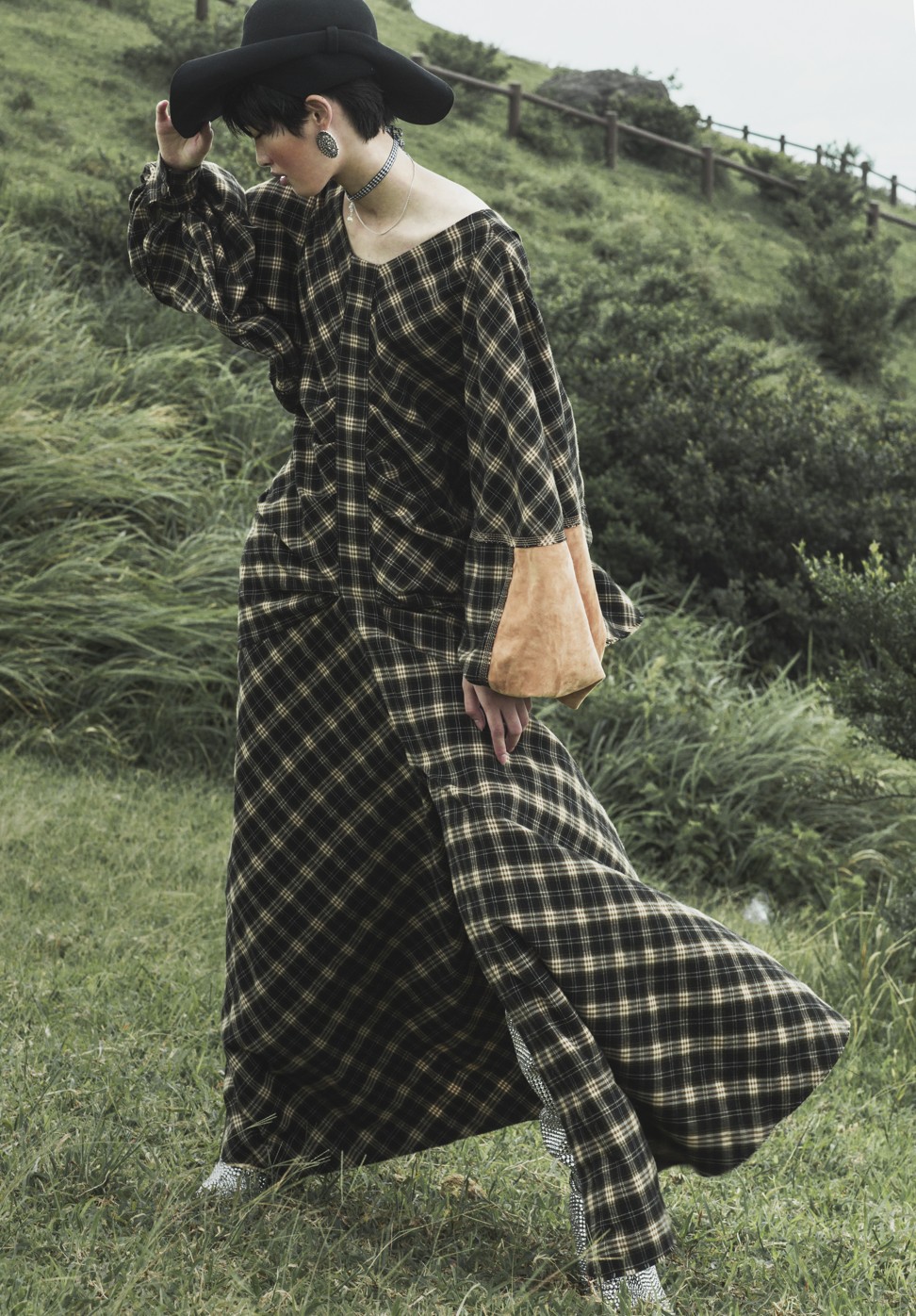 Checked dress (HK$23,400) by Loewe. Earrings (HK$9,900) by Givenchy. Gingham ribbon choker with chain detail (HK$2,400) by Miu Miu from Net-a-Porter. Felt hat by Gucci (inquiries: 2524 4492). Boots (HK$80,000) by Saint Laurent.
Leather and shearling jacket (HK$26,000) by Coach. Floral bodysuit (HK$17,500) by Gucci. Suede bag (HK$20,420) by Chloé.
TEAM
Photography PJ Lam
Art direction & styling Jolene Lin
Styling assistant Jan Li
Hair Seifert Cheung
Make-up Evelyn Ho
Model He Jing at Supermii Models
Location Tai Mo Shan, Hong Kong