How has winning the EcoChic Design Award in Hong Kong affected your work? "This competition has been the biggest adventure I have ever been on. Creating my collection has transformed my view of what upcycling can achieve.
"The week of the grand finals hugely broadened my mindset and horizons. I learned a lot about the impact of customer care and waste management on a large scale through various design challenges. Winning first prize has bought me the opportunity to work with sustainable brand BYT and my collection is now on display as part of an installation in Lane Crawford."
How did you become interested in sustainable fashion? "The world simply does not have enough resources to carry on producing clothing through the current systems. I originally trained as a fine artist and did knitting as a hobby. My creative drive shifted into wanting to create func­tional items of beauty, so I decided to turn my hobby into a career.
"This coincided with the Rana Plaza disaster [in Dhaka, Bangladesh, in which 1,130 people died when a factory complex making clothes for Western brands collapsed], which really awoke me to how critical the problems were in the fashion industry and I knew I wanted to be a part of changing this. I decided to educate myself in sustainable fashion – starting by watching The True Cost [2015] film and attending Fashion Revolution events."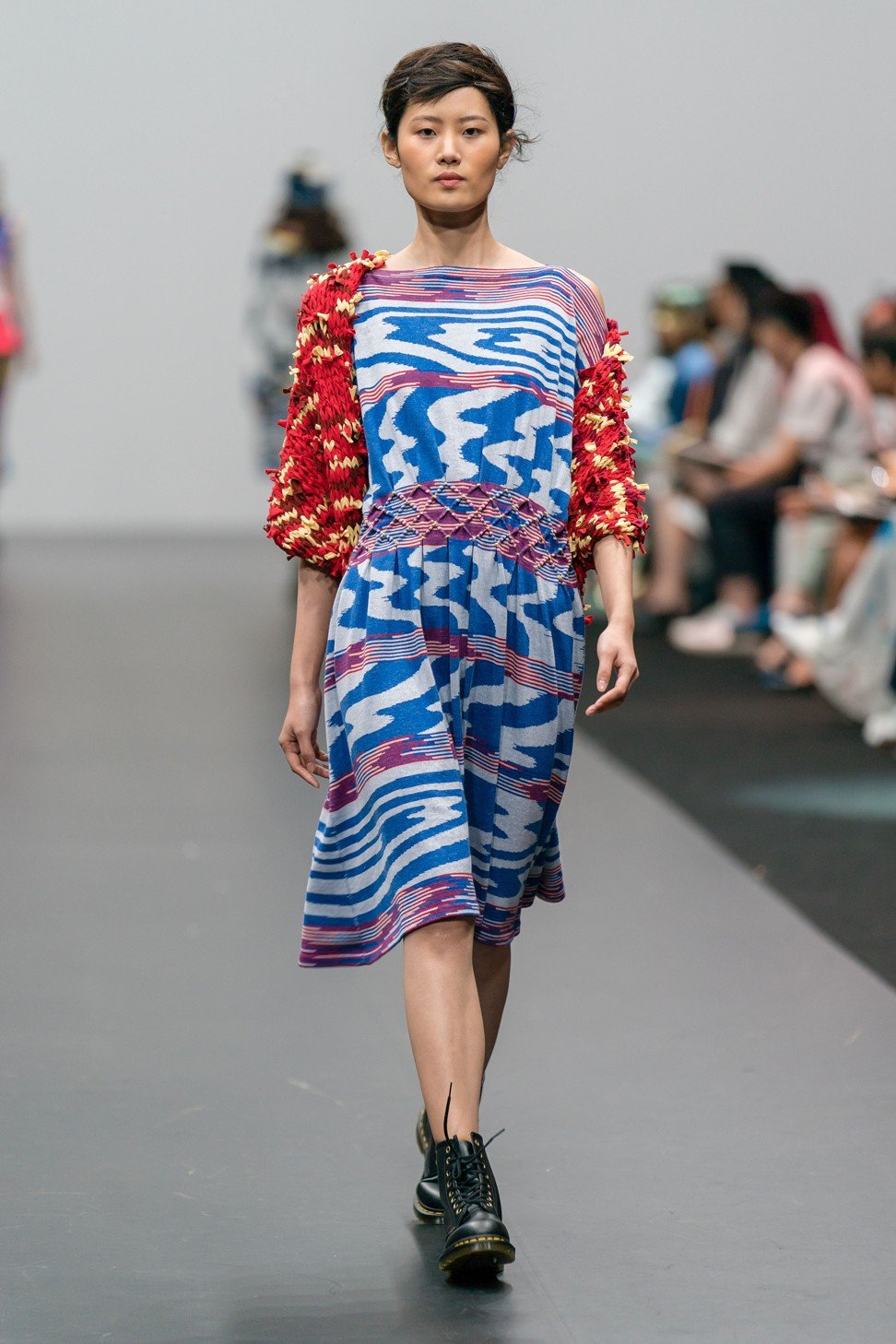 Fashion is the second most polluting industry. How do you envisage change? "I predict that sustainable fashion design will become the normal practice and any brand not following this will not last long. Consumers will keep demanding to know more about their clothing and tight­er regulations will be put in place for more ethical manu­facturing."
Eco-friendly Hong Kong fashion label BYT debuts at EcoChic Design Awards, pushes upcycling and sustainability
What inspired your graphic EcoChic collection? "A lot of it came from my fine-art background – visiting art galleries and looking at my favourite pop artists. I looked at a lot of vintage visuals of food and was interested in how people's attitudes to food have changed; consumers want to know where their food has come from and what's in it; this is now being applied to clothing."
Hong Kong Ecochic Design Awards reward sustainability – the future of fashion
What's next? "I am in the process of launching my own brand, CROP, which will provide cruelty-free, fun-filled vegan knit­wear – sustainably sourced and ethically made, long-lasting, happiness-inducing fashion. It is intended to break expectations with plant-based knitwear that can be worn across the seasons. After extensive research into what will make the smallest carbon, chemical and water footprint, I chose the super skin-friendly fibres of organic cotton, bamboo and Tencel for the first collection."