It's been a strange week of reliving my youth, and not in a good way. Pennywise the Clown from the movie It is back to haunt my dreams (seriously, why would they reboot something so terrifying and ruin clowns for a whole new generation?), Star Trek is back on television (and I'm still left wondering why I would care when I didn't in the 1990s) and a string of 90s bands are touring again (the world is in enough pain right now, we don't need Matchbox Twenty adding to it).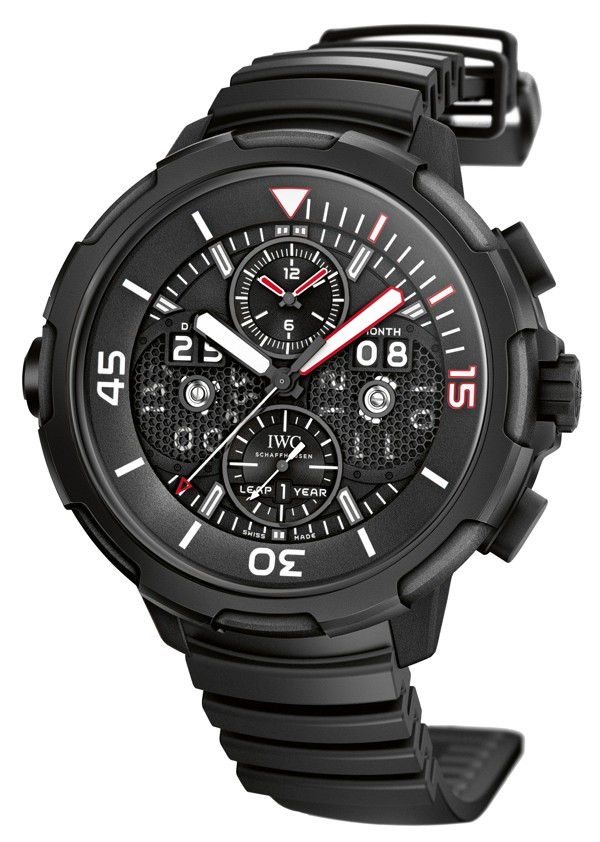 Anyway, if we are going to look backwards for inspiration we may as well reach for the good stuff, which isn't always what happens in the watch industry. There are a lot of retro retreads in watches that seem a bit pointless but, occasionally, brands hit on something that works, such as the IWC Aquatimer 50th anni­versary edition with a Ceratanium case (right). And the reason this works is because IWC takes the original 1967 Aquatimer as its inspiration but doesn't slavishly try to recreate it. The big forward-thinking innova­tion here is the use of Ceratanium, a proprietary material that's based on a titanium alloy but looks and feels like ceramic, to give the case an extra mascu­line design edge but also, function­ally, to make the piece scratch and corrosion resistant.
The watch is packed with features, too, including the perpetual calendar, a chrono­graph and dive-watch functions such as a rotating bezel and 100 metres of water resistance. Inside is an 89802 move­ment.
Limited to 50 pieces, the 50th anniversary Aquatimer is priced at HK$364,000 (US$46,589).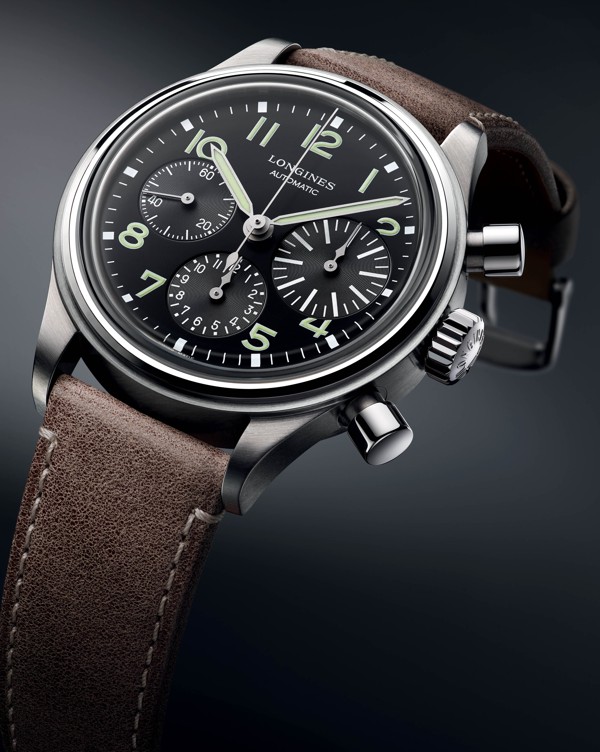 The IWC has taken the past and built on it, but there are occasions when a reissue is welcome, especi­ally if it's something as nice to look at as the Longines Avigation BigEye (left). The name is terrible but this watch will tick a lot of boxes for nostalgia enthusi­asts, with its faithful yet still striking design from the 30s, vintage strap and domed crystal glass over the dial. And the watch has modern elements, too, such as the slightly larger 41mm case and the use of Superluminova on the numerals and hands.
Black-dial watches are also a retro trend that has made a welcome return and this is a fine example of that. Features-wise, there's a chrono­­graph and the move­ment is an L688, which is nothing special but it does the job and keeps the price down to a tempting HK$21,700.
Finally, we have the Bell & Ross BRV2-94 Bellytanker (right). OK, this is an interest­ing twist on retro as Bell & Ross' own heri­tage doesn't stretch further than 1992 but, here, the French watch­maker has taken the Belly Tanker – jet-engined racing cars that competed for the land speed record in the 50s – as the design cue. The watch retains some of the quirks of those racing cars and on the back there's a lovely etched homage to the old 'Tankers. To ram home the link with Belly Tankers of the past, Bell & Ross has recreated one to show off its engineer­ing chops but, if I'm honest, it's a gimmicky form of marketing that won't sway anyone.
The watch is sized at 41mm, which might seem big in a retro sense but for a Bell & Ross that's restrained. The case is steel and inside is a 301 movement. Features include the two-dial chrono­graph while the date window, which can seem jar­ring on some watches, is well rendered here.
Limited to 500 pieces, the BRV2-94 Bellytanker comes with either a leather strap (HK$33,400) or a steel bracelet (HK$35,900).