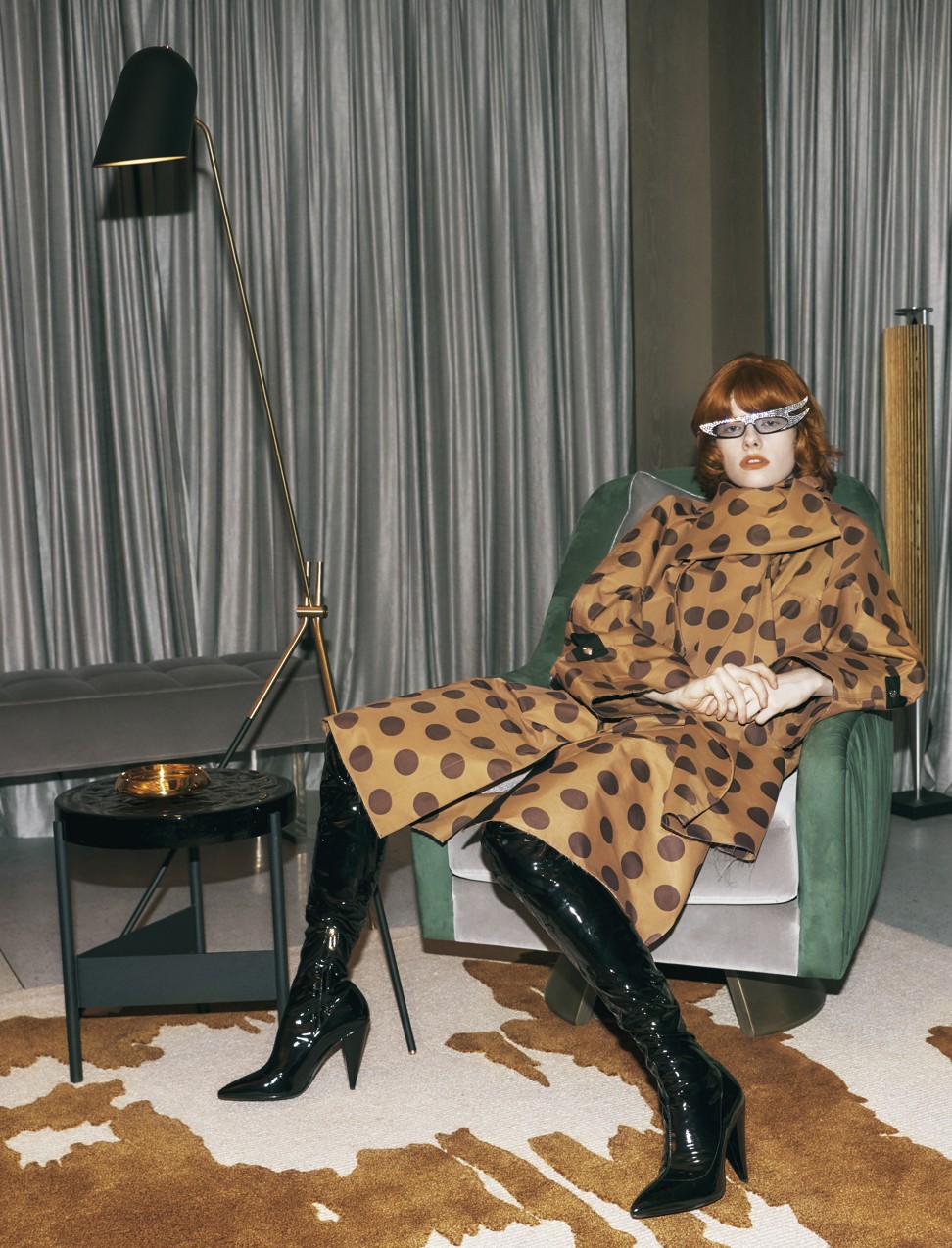 Polka-dot coat dress by Loewe (inquiries: 2522 0996). Patent leather boots by Stella Luna from Lane Crawford (inquiries: 2118 2288). Diamanté glasses (HK$7,490/ US$959) by Gucci from Puyi Optical.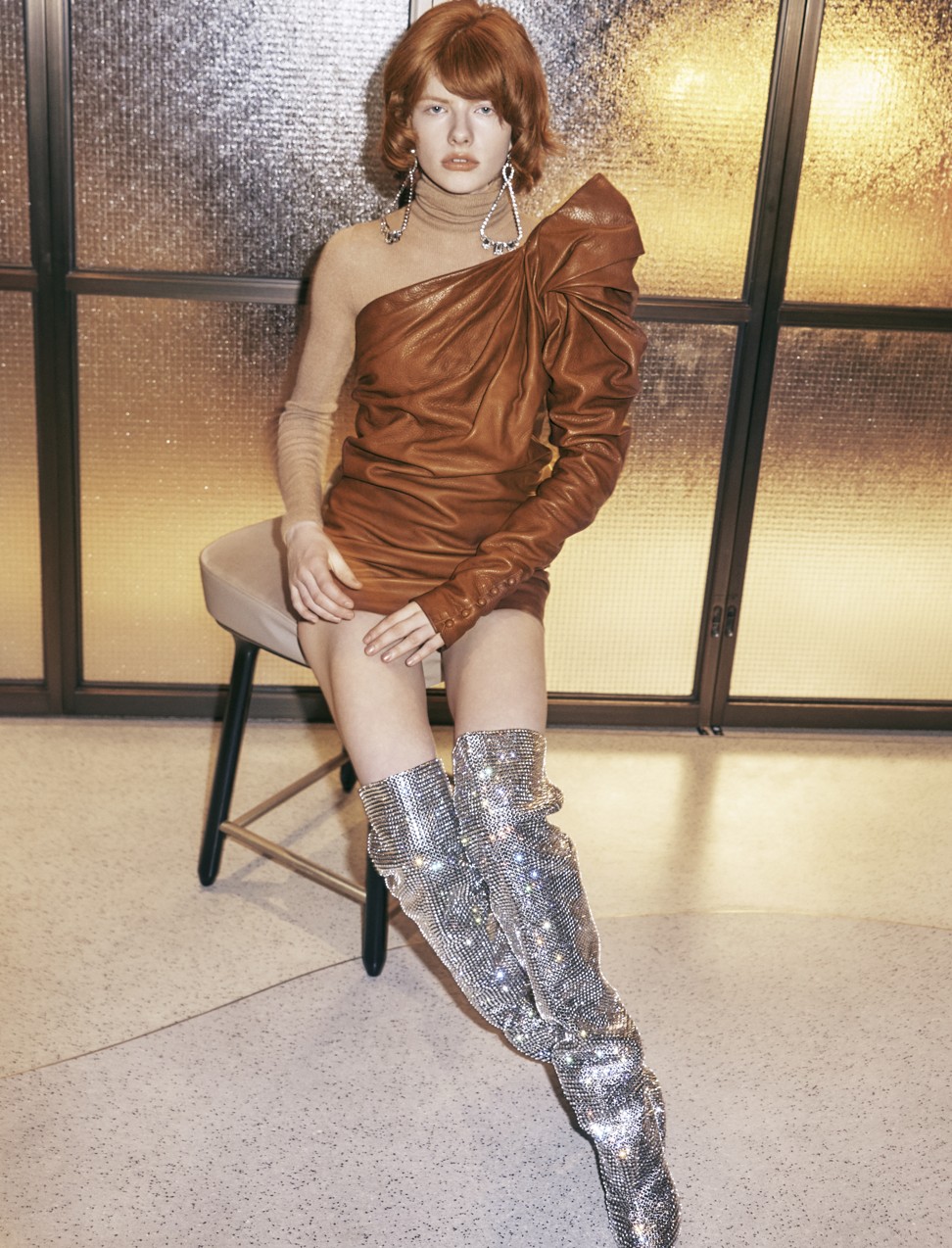 Knitted turtleneck (HK$4,680) by Max Mara. Leather asymmetric dress (HK$32,900) and crystal diamanté boots (HK$80,000), both by Saint Laurent. Crystal diamanté earrings (HK$3,750) by Miu Miu.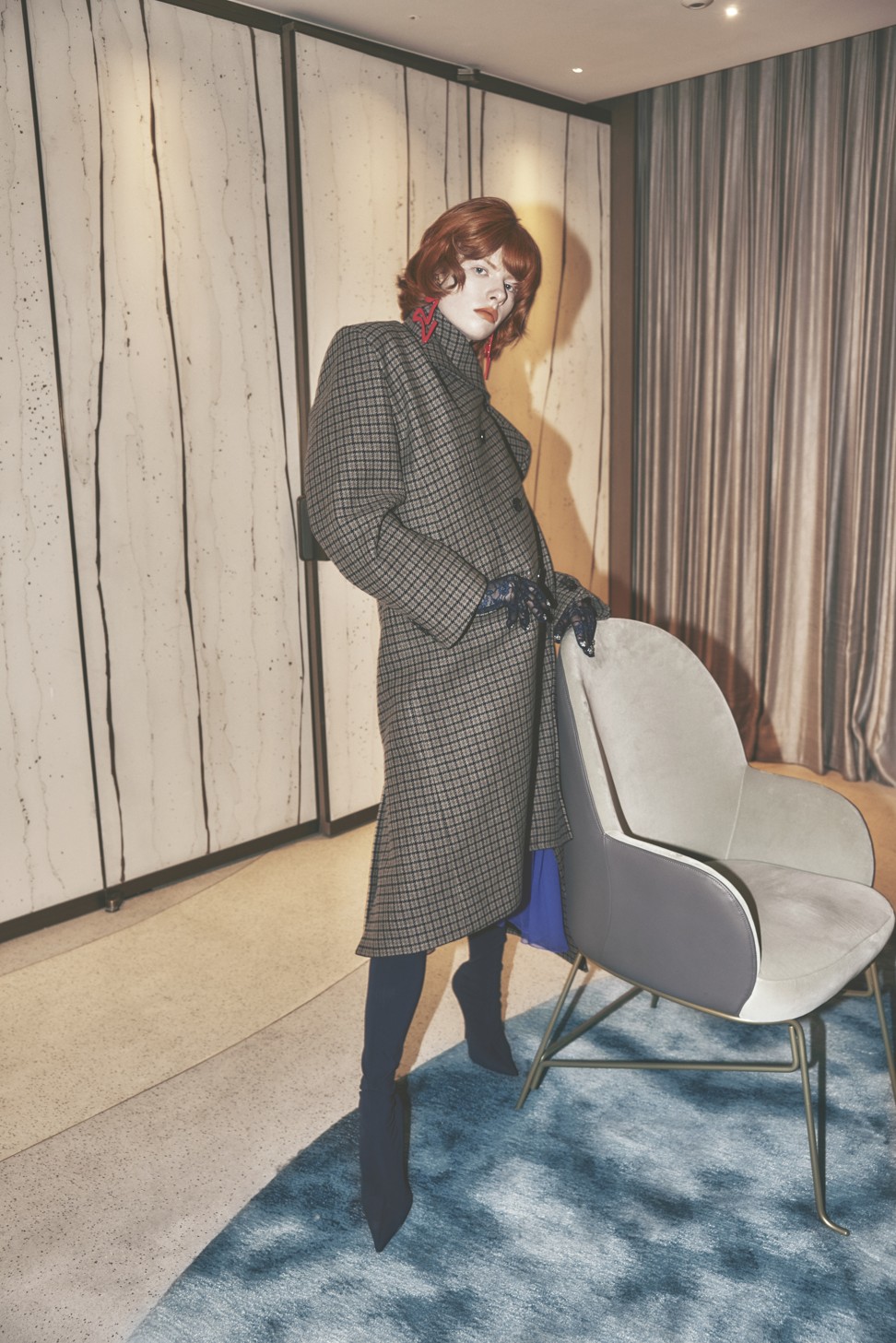 Pulled double-breasted coat (HK$22,600), long purple frilled top (HK$14,400) and knife boots (HK$12,800), all by Balenciaga. Earrings (HK$1,800) by Emporio Armani. Gloves (HK$2,700) by Nina Ricci.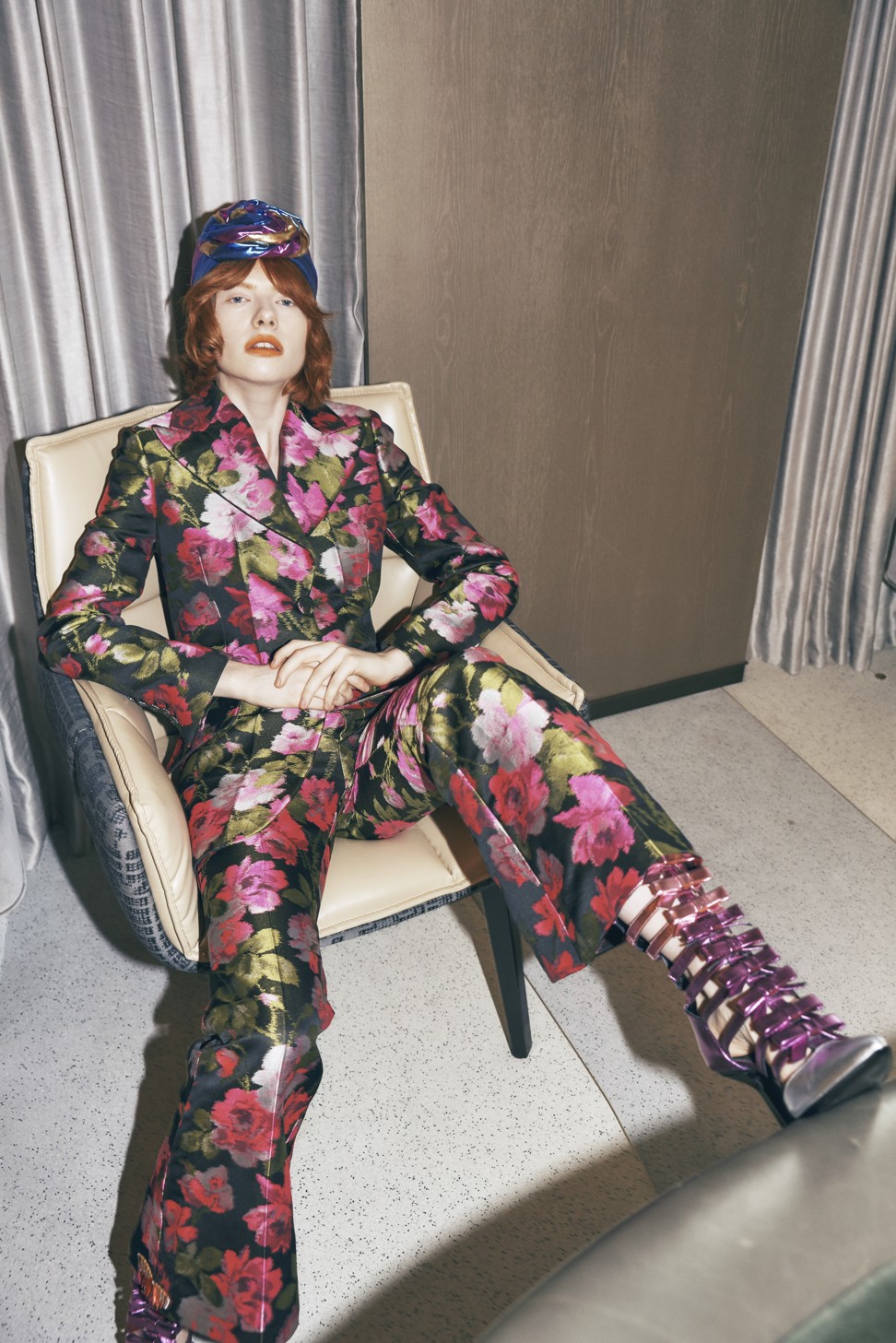 Floral suit jacket (HK$24,000), matching trousers (HK$13,000) and turban, all by Gucci (inquiries: 2524 4492). Leather high-heel sandals by JW Anderson from Joyce (inquiries: 2810 1120).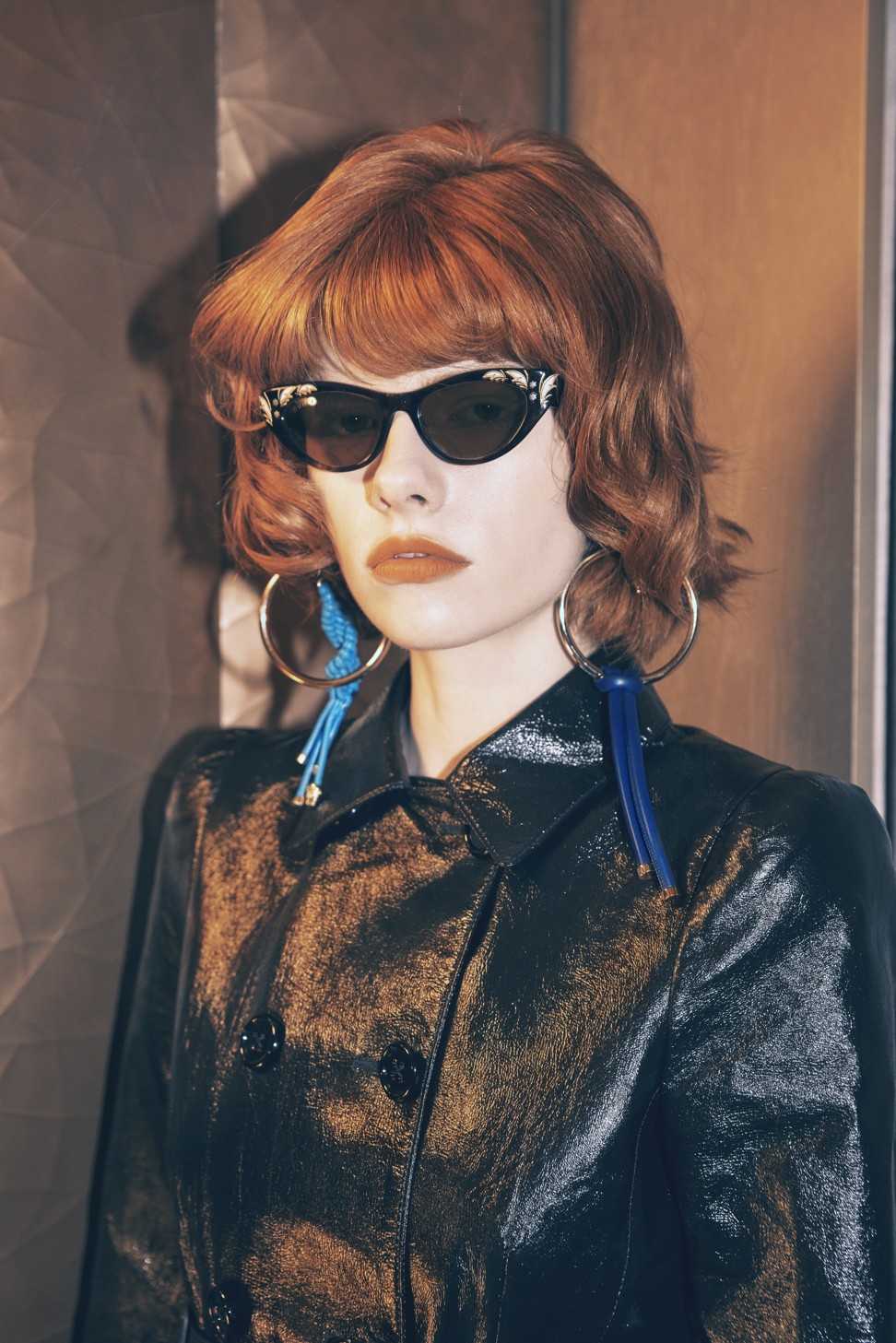 Shiny leather fitted jacket by Bottega Veneta (inquiries: 2918 1792). Cat-eye sunglasses (HK$2,810) by Gucci. Hoop earrings with rope detail (HK$2,400 each) by Versace.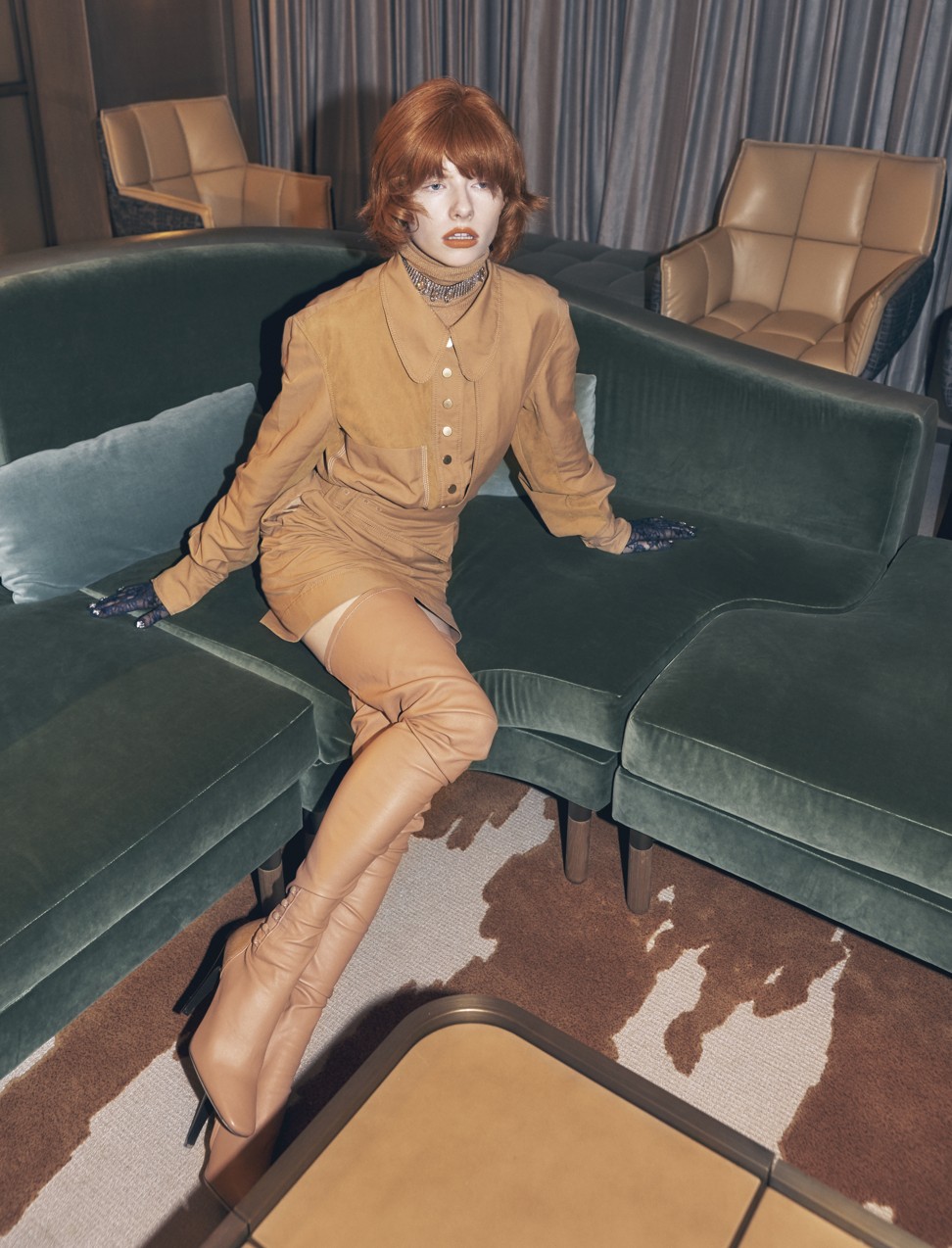 Mini shirt dress (HK$12,290) by Stella McCartney. Knitted turtleneck, same as before. Crystal diamanté choker (HK$8,150) by Miu Miu. Gloves (HK$2,700) and leather boots, both by Nina Ricci from Joyce.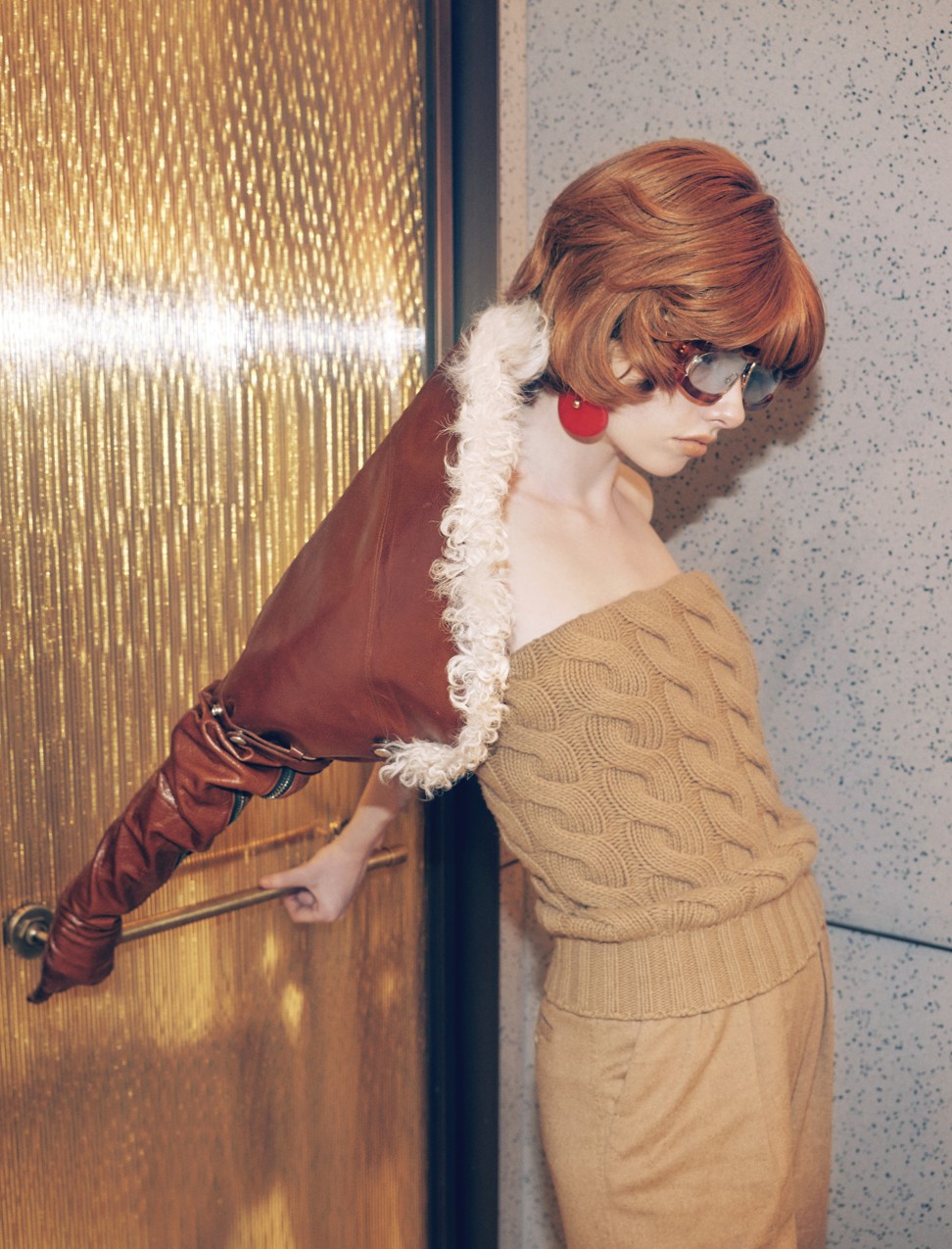 Knitted tube-top jumpsuit (HK$10,680) by Max Mara. Earrings (HK$2,200) by Emporio Armani. Tortoiseshell vintage-style sunglasses (HK$5,150) by Gucci from Puyi Optical. Leather gloves (HK$29,000) by Saint Laurent.
TEAM
Photography Joel Lim
Direction & Styling Jolene Lin
Hair Seifert Cheung
Make-up Evelyn Ho
Photography assistant Jacob Liu
Styling assistant Jan Li
Model Edwina P at Starz People
Location The Entertainment Suite at The Landmark Mandarin Oriental, Hong Kong