"My inspiration this season came from a kind of cyberpunk look, and the Blade Runner movie," says Kenax Leung Ka-kin, whose spring-summer 2018 collection debuted in Paris on the runway of Hong Kong's Fashion Farm Foundation (FFF).
Impossibly tall, sylph-like models are wandering around the post-show cocktails event, in outfits designed by some of Hong Kong's best and brightest, while guests clutching champagne glasses crowd around the designers.
Leung is in love with the retro-futuristic style of the 1982 Ridley Scott film, which has just been remade and released as Blade Runner 2049 for the millennial generation. He has trans­lated the look into oversized denims, washed to various effects, and coated fabrics, all with a heavy street­wear influence. The Leung muse is "street, edgy, a power woman, but at the same time very girlish", he says, pointing out feminine details such as corset tailoring on a denim jacket.
Leung and the other Hong Kong designers showing at the FFF event are roughly the same age – between 29 and 31 – and are rising in prominence, finding fans and clients outside the city.
Julio Ng Chun-bong, who co-founded id with partner Cyrus Wong Hang-ki, says that since their previous Paris show, last year, "we've progressed, this season we have 15 to 20 more appointments with buyers compared with last time, so we're hoping for the best, preparing for the worst. Next step is to mature the brand in areas other than design".
What Hong Kong fashion can do to raise its global profile – some hopeful signs
Id's sophisticated line for spring shows off the designers' knack for clever, avant-garde construc­tions – 70 per cent of the collection is made from silk "which is extra delicate and harder to work with". Their edgy look is softened with fluid silhouettes, a sorbet palette and spray paint.
With the brand garnering substantial attention abroad, it's perhaps surprising to learn that id isn't sold by any Hong Kong retailers. Ng says they get far more interest from Europe.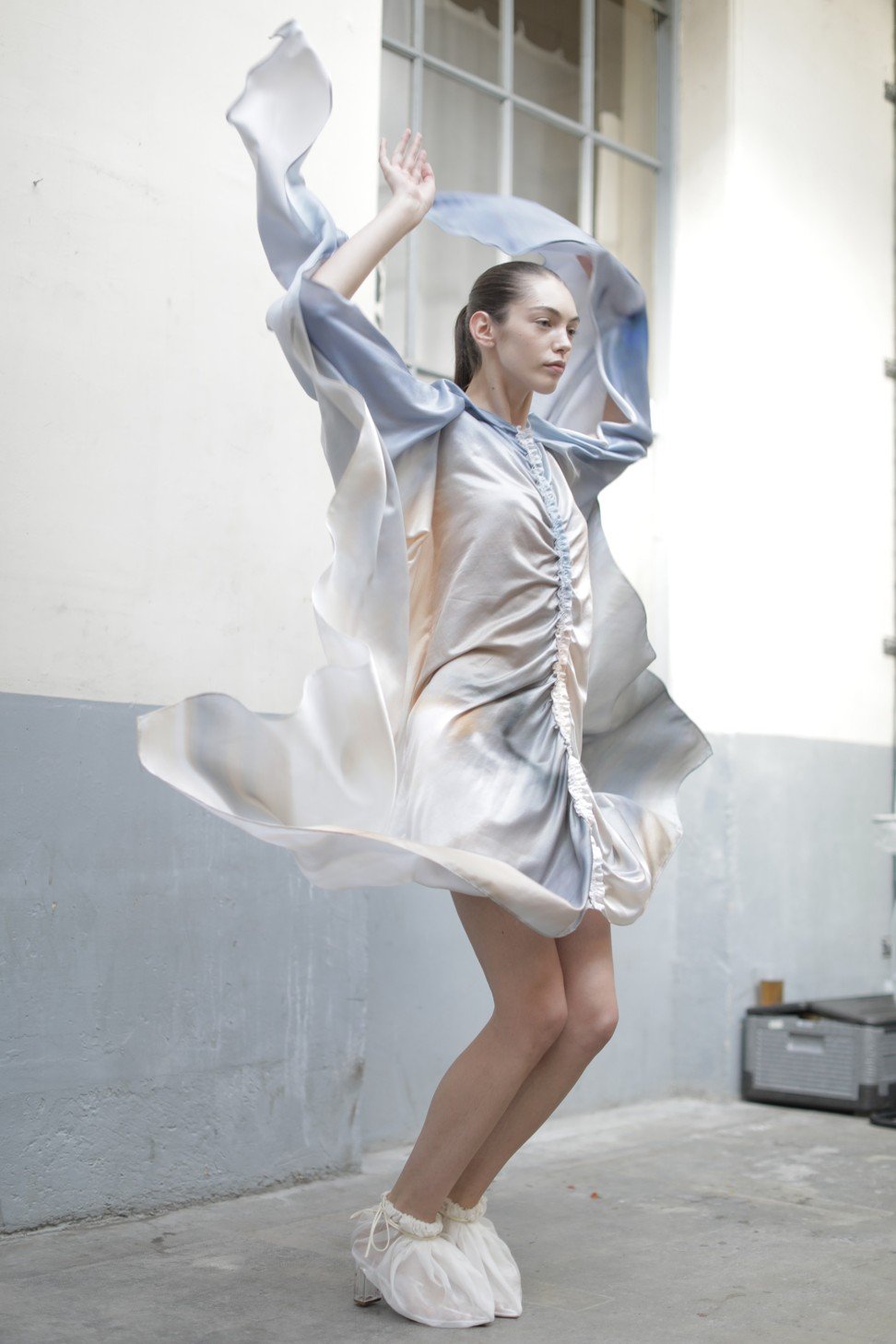 At the Cynthia & Xiao label, founding designers Cynthia Mak Chee-kwan and Xiao Xiao are both graduates of London's Central Saint Martins with impressive technical skills. It's the unabashed youthfulness in their graphic knits, crafty handwoven pieces and bright colours that catches the eye. And while they have many young Hong Kong fans, the brand's biggest market by far is mainland China.
Emerging Hong Kong brands catch the eye at Paris Fashion Week
"Hong Kong is way more expensive in terms of running a company and manufacturing, so you have to leverage resour­ces in China," says Mak, whose label has operations in both Beijing and Hong Kong. And after 3½ years, Mak says, they now "really under­stand the market and what people want".
Another young brand, Modement, is in Paris on the back of being invited to show at Milan Fashion Week. Designer Aries Sin Mei-yuk is feeling a surge of optimism this season, and returns to Hong Kong to open her first retail store, in Sheung Wan's PMQ.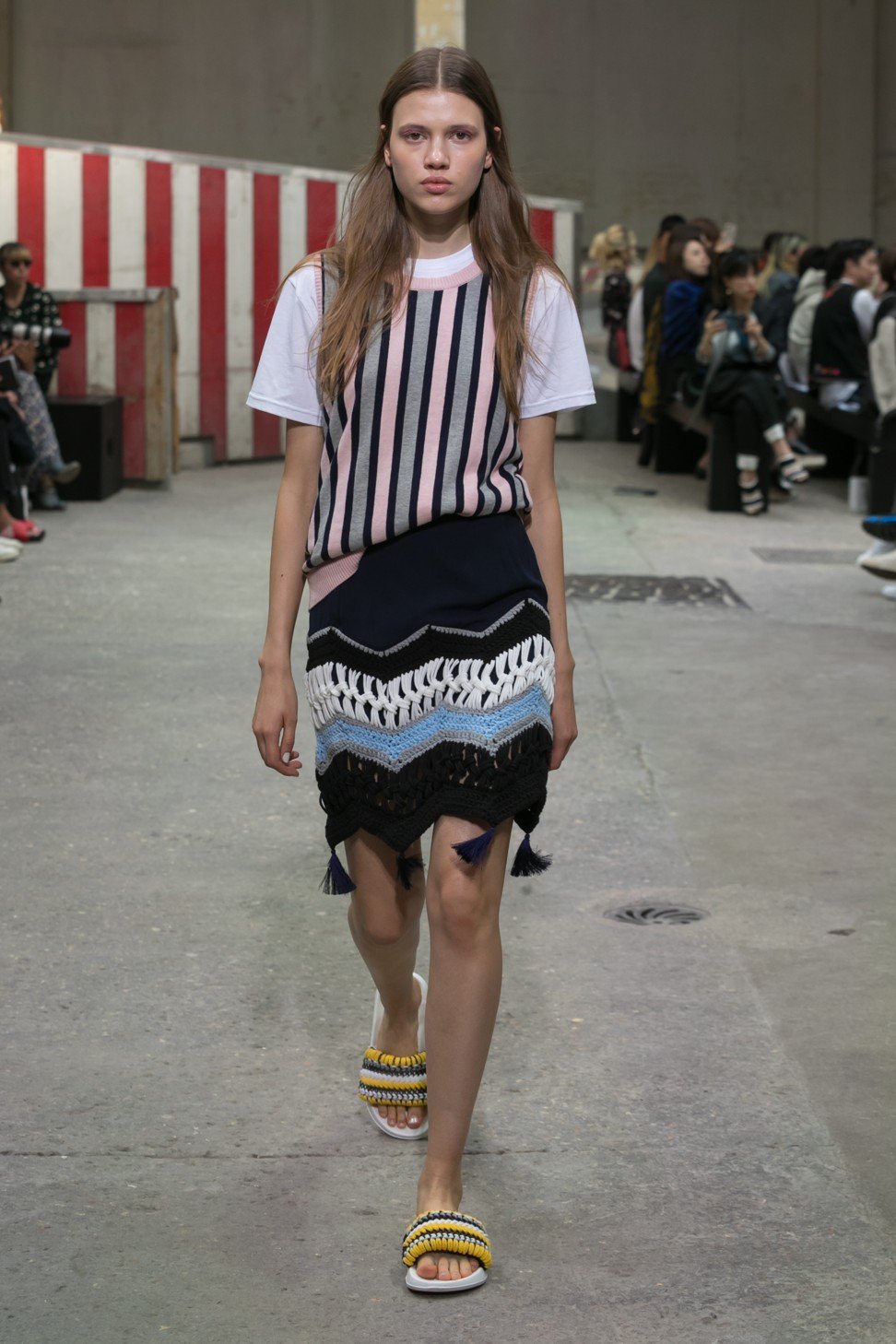 With these labels getting support from govern­ment-funded organisations such as the FFF and the Hong Kong Design Centre's Fashion Incubation Programme, it's been rewarding to watch them grow. While woo­ing the local market is important, a runway presence at global fashion events such as Paris and Milan is of huge importance.
Hong Kong designers in Paris show city's potential
"This FFF organisation really helps us and nurtures us and give us a chance to put ourselves out there," Ng says.
Mak concurs: "It's really important to be in Paris, to have international exposure, which is important to gain more respect in the local market, too."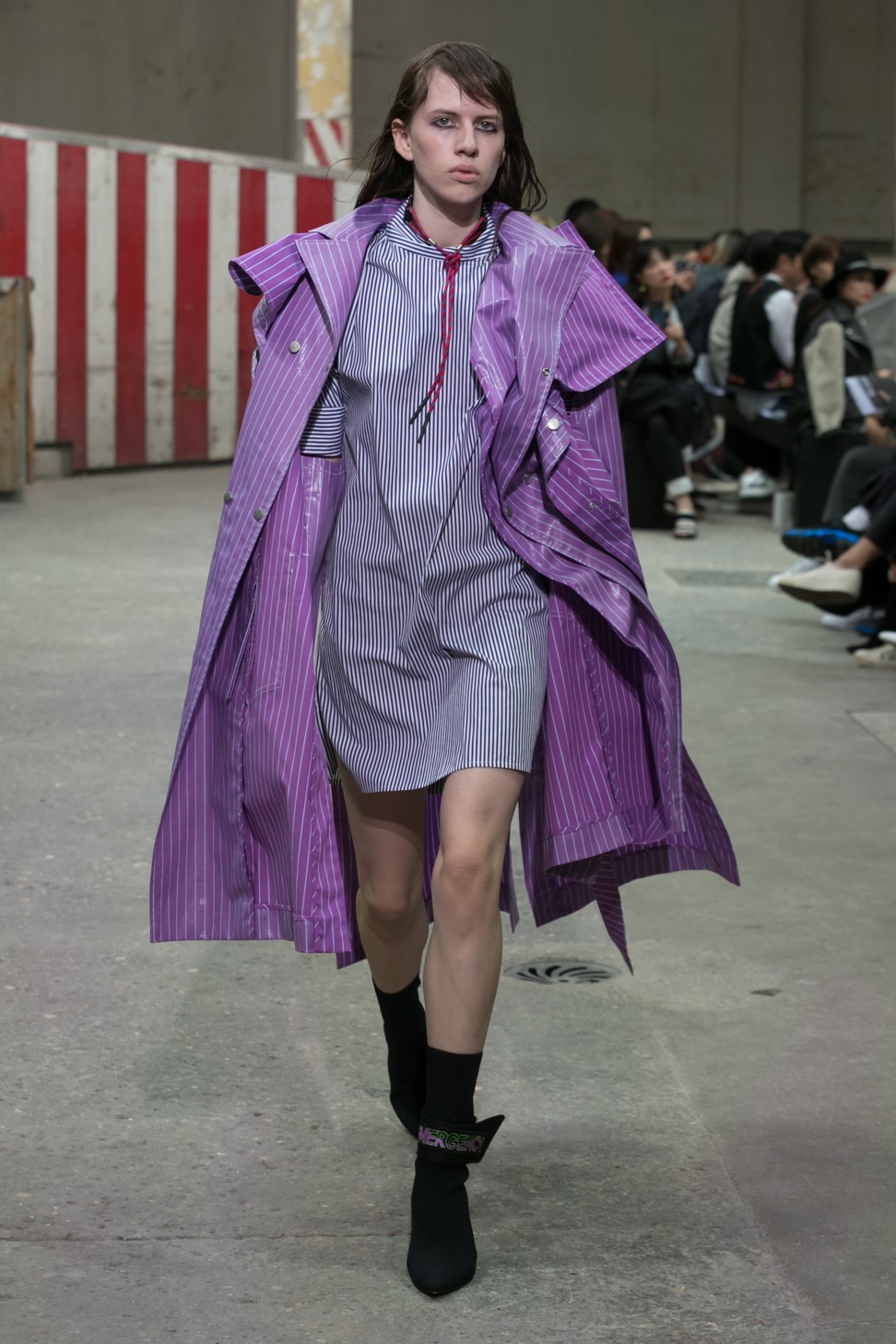 "Though local brands still have some catching up to do," Ng says, "we're designers who speak through the garments, we can't always blame the local consumers. We need to be more active to make people love us."
Vegan knitwear that's cruelty-free the next line from hobby knitter turned winner of EcoChic Design Award in Hong Kong
There's a feeling of fresh hope for the local arts and design scene, how­ever. Edith Law Ho-yan, chairwoman of the FFF explains that, now in it's fourth season, the FFF Paris show "is gaining so much traction". But Hong Kong's young fashionistas and established retailers also have to lend their support, and vote with their wallets.
Leung, for one, sees a turn in the tide. With the millennial Hong Kong consumer, there's no longer just a blind obsession with Western luxury labels and, while they remain coveted, he says that today his generation is more attune to getting creative and dressing "with a high-low mix", pairing "inexpen­sive items with pricier ones and local labels with the big Western brands".