I know I'm not supposed to wear make-up while I exercise, but I really can't be seen at the gym without it. I'm worried about clogging pores but I'm more worried about it rubbing off mid-workout! I've tried those natural mineral bases, but they come off the moment I begin to sweat. Help!
Base Jumping, Sheung Wan
The Dictator: Let me guess. You're not that fit, are you? If you were: A) you would be more focused on exercise than cosmetics; and B) you would have a healthy glow. Barring serious skin conditions (about which you should consult a doctor, not us) or poor hygiene, the fitter you get, the better your skin. Try skipping the founda­tion; spot correct blemishes and wear waterproof mascara and tinted lip balm.
Some women do need help, though. For you, there is Sweat Cosmetics, founded by female former professional athletes from the United States. The products are sweat-resistant, hypoallergenic, offer SPF protection, are made from natural ingredients and not tested on animals. The mineral foundation powder comes in five tones and there's a Broad Spectrum SPF 30 Translucent Mineral Powder, Gleam On Mineral Illuminator and Glow Hard Mineral Bronzer, sold with a washable twist brush applicator (HK$328 each). The foundation promises to stay on for up to 80 minutes.
SportFX makes the Balance Boosting BB Cream (HK$133) in four colours with SPF 20 and ingredients such as vitamins E, C and F, and green coffee bean extract. It also offers make-up for eyes and lips, as well as skincare (HK$51 and up). Finally, there's CliniqueFIT Work­out Makeup, a sweat-proof, SPF 40 formula offering medium coverage in four shades that is meant to last for 12 hours (HK$230).
---

I love looking at photos of glamour pusses on their way to fashion shows. What has caught my eye are those folksy jackets. Is everyone shopping vintage again or were they store-bought? How do they all manage to look so put together?
Looking Patchy, The Peak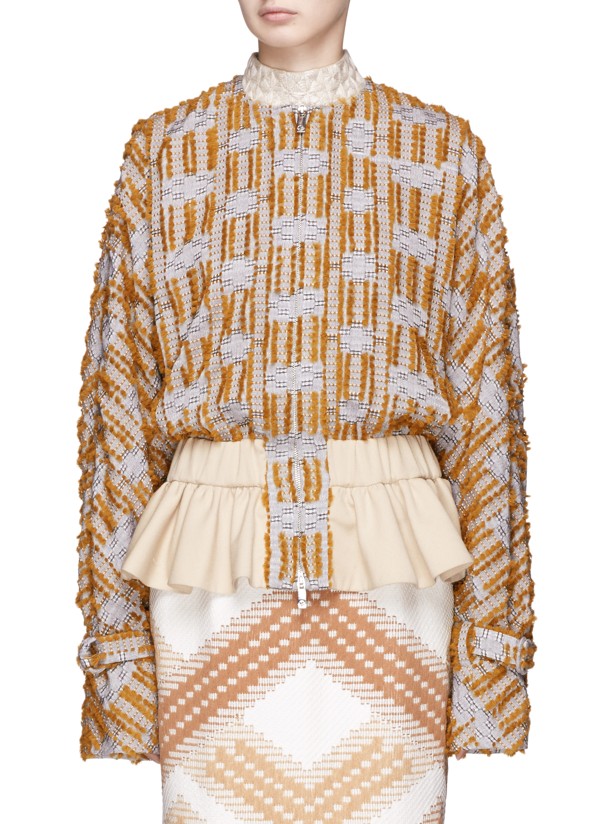 The Dictator: What are you talking about? "They" is not an exotic alien race who always get it right. And street fashion is no longer effortless. Rather, it's usually staged, featuring buyers, bloggers and editors who have made it their job to catch the photo­grapher's eye, often in borrowed merchandise. Folk, boho, hippy, ethnic (ugh), whatever you want to call it, it's inspired by the colourful and crafty traditions of various tribes and civilisations.
Antik Batik's entire ethos is based on the look, promising boho chic for the globe-trotting woman with plenty of embroi­dery and patterned fabrics. Try its Koti jacket in black cotton with green and blue floral embroidery, puffed sleeves and a round collar (HK$1,990; Rue Madame), which can be easily paired with your favourite black trousers.
Inside fashion's most colourful cult: the Alta Moda/Alta Sartoria shows by Dolce & Gabbana
Brands of a similar ilk include Haute Hippie and Free People. Toton brilliantly embodies what folk fashion should be, re-interpreting Indonesian traditions and ceremonial costumes through contemporary womenswear. The Ratu Boko peplum jacket, for example, comes in muted beige and ivory woven striped fil coupe (HK$7,500; Lane Crawford).
Etro is another excellent source. For autumn-winter 2017, it has created a number of lust-worthy jackets and coats in exotic mixes of fabrics and materials with embroidered details for about HK$24,000 and up. When in doubt, pair one of these amazing jackets with jeans and a white top.
Got a question for the Dictator? Email her with your name, or alias, and address at: [email protected]