You split your time between Seoul and Los Angeles. How does each city affect your creativity? "First and foremost, I am Korean and I am proud of it. I was fortunate to spend time in the United States when I was growing up and to develop myself in two different cultures. Living in a Western country as an Asian was quite challenging but I believe I am who I am now because of those challenges.
"I love the energy I get when I'm in Seoul. It's a vibrant city, fast-paced and dynamic. When I need to get something done, I can get very motivated and feed off the energy everyone has. Los Angeles is the opposite, so laid-back and calm. I love the smile I get when I step out of LAX and feel the sunshine and dry breeze on my face. It's that west coast vibe that is inherent in our collection."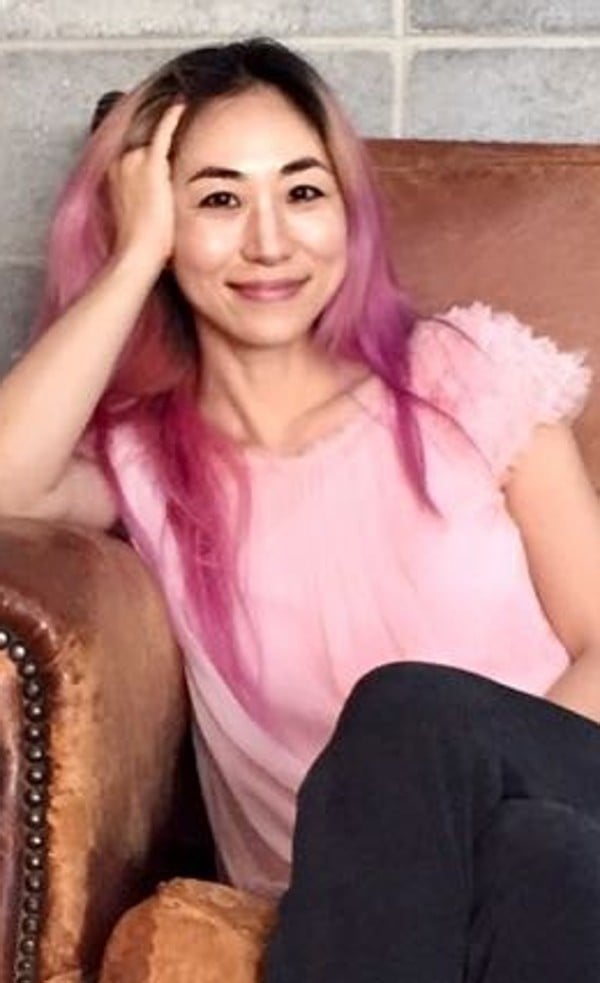 Did you always want to design? "When I was a little girl, I always made something to accessorise my daily looks. I couldn't afford to buy anything at the time but I would experiment and started making things with worn T-shirts, socks, towels ... whatever I could use."
What inspires your punk-luxe aesthetic at Camouflaged? "I am not limiting Camouflaged to the idea
of punk-luxe although it is one of my favourite ways to dress up. Fashion is a way of expressing our individuality with twists and fun. I'm not trying to create art here. The luxe part reflects the fabrics we produce with our textile company, Les Collages. So our first collection is a marriage of the best Les Collages textiles and my personal punky style. Luxe streetwear with a punky attitude."
Many high-end brands are combining hand workmanship with streetwear influences. do you think fashion will continue to move in this direction?"I don't think fashion should be too difficult or overwhelming. It should be beautiful but equally comfortable, fun and easy to play with. This streetwear revolution has been going for some time now, society is becoming less formal, the wearing of suits and stiff business attire is continuing to decline. People want to be comfortable and to express themselves in more creative ways.
"Twenty years ago a CEO would never go to a meeting in jeans. Then we had casual Fridays and now you see young, successful entrepreneurs wearing hoodies to meetings. It's an awesome combination of cool and comfortable."