At the risk of revealing my age, I'll admit I used to idolise Cindy Crawford. I heard she's designed some Levi's jeans, but I haven't been able to find them. I need your help!
Model Behaviour, Happy Valley
The Dictator rules: Maybe you should have spent your time learning to read properly rather than scrutinising photos of a super­human woman who you will never look like.
Before you asked where to get them, you should have asked what the jeans look like. Let me tell you. Created for Re/Done, the brand known for repurposing vintage Levi's denim, The Crawford is a high-rise jean with a "straight" leg that is slightly skinny (HK$1,874 to HK$2,568; shopredone.com). It's available in an array of light to dark indigo washes, stretchy or not.
The 1990s aesthetic is intentional; Crawford was inspired by her favourite pair of jeans from the days when she was strutting down the runways, on the covers of magazines and starring in Pepsi commercials. In today's confusing jeans lexicon, it's between mom jeans and girlfriend jeans.

Alternatively, you could show some gumption and find a vintage pair from the same era. Midwest Co is still a good spot to rummage for pre-loved Levi's (15 Watson Road, Tin Hau). Have you been to the Levi's Tailor Shop (30 Canton Road, Tsim Sha Tsui) yet? They offer all sorts of customisations, including stitching or patching design elements and adding a distressed look (HK$50 and up per service). More brands than we could have imagined are making high-rise, straight-leg jeans, such as Mother, Rag & Bone and Calvin Klein. When shopping for your perfect pair, keep in mind that Re/Done measures The Crawford's high rise at about 10¼ inches to 10½ inches at the front. Beyond that, you won't know if they suit you until you try them on.
---
My friends in New York have been raving about cleansers that are actually balms and telling me it's a must for winter. What should I try?
Da Balm, Sheung Wan
The Dictator: Try thinking for yourself. Like fashion trends, beauty fads may be enticing to those who like to follow the herd, but they have to work for you. Anyway, winter? What winter? You live in Hong Kong! On contact, most cleansing balms tend to turn from solid to oil. Obviously, if you have oily skin and live in a hot, humid climate, this may not be your best option in a world that offers all manner of gels, lotions and wipes. However, if you wish to proceed, there's Eve Lom's Classic Cleanser Balm, which comes with a muslin cloth and promises to deeply cleanse, exfoliate and decongest pores with its mix of clove, eucalyptus, hops and Egyptian chamomile oils, plus cocoa butter (HK$680 and up; Joyce Beauty).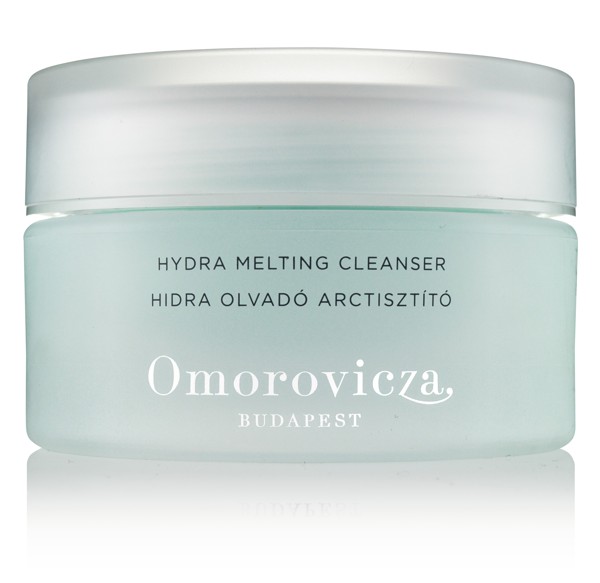 Omorovicza does a luxurious Hydra Melting Cleanser made from Hungary's mineral-rich thermal water and is free from parabens, dyes or synthetic fragrances (HK$920; Joyce Beauty). Clinique makes a Take the Day Off Cleansing Balm that promises lightweight and non-drying removal of make-up and sunscreen (HK$260).
Make-up artist Petra Strand's Pixi line offers a Nourishing Cleansing Balm formulated to "melt away" make-up and dirt with shea butter, vitamin E and sweet almond oil (HK$215; sephora.hk). The fruit-derived products from Frudia include a Blueberry Hydrating Melting Cleansing Balm with a stick applicator (HK$148). The Organic Pharmacy, Elemis and Peter Thomas Roth also do cleansing balms.
Now, you might be told that these are all-in-one cleansers and moisturisers. I don't think so. Sorry, there are no short cuts to beautiful skin.