What's with the see-through high heels I've seen celebrities wearing? I'm looking for a new pair of shoes. Should I look for those or is silver still a thing?
Cinderella Slippers, Sai Kung
The Dictator rules: What are you on about? Clear plastic shoes are timeless. Well, if you are a performer of an exotic type, that is. To answer your other question, yes, silver is a thing. It is a chemical element known by the symbol Ag and the atomic number 47. Hang on to those silver shoes, because that trend will last through to spring 2018.
We'll admit, though, you correctly pointed out "glass" slippers are having a moment. Rihanna attended an event in Los Angeles this summer wearing Giuseppe Zanotti's Ada mules with see-through PVC across the toes and gold heels (HK$3,684; antonia.it).
Kim Kardashian rocks the clear shoe trend in Japan. Picture: instagram.com/noriwestsource
Manolo Blahnik has added thin suede or metallic leather ankle ties to his Estro heeled sandals with clear plastic straps on the toes (HK$5,815 and up; barneys.com). Indeed, many of the affordable brands have made their own PVC sandals for less, including Steve Madden, where you'll find high-heeled sandals with ankle straps, not to mention mules, booties and more (HK$780 to HK$1,014). Others creating similar see-through dancing shoes for less are Tony Bianco, Jeffrey Campbell and Raye (HK$950 and up; revolve.com).
The transparency of plastic is also used to create a naked illusion on pumps where only the leather or suede heel and tip of the pointy toes are meant to be visible. Gianvito Rossi does them, for example, in velvet or crystal-embellished satin (HK$5,900 to HK$9,200). If you desire those, you'll also be attracted to Christian Louboutin's Debout pumps in black patent leather and transparent PVC (HK$6,300).
---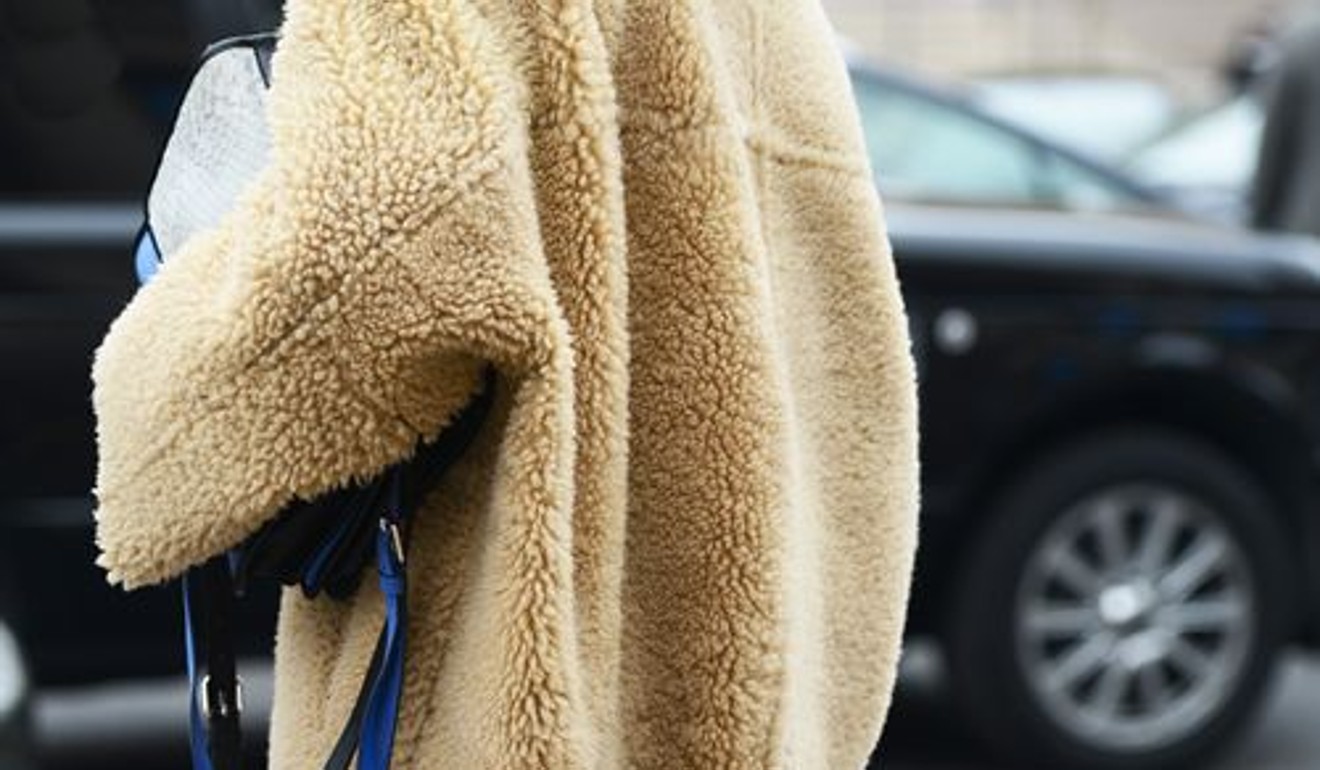 I'm looking for a winter coat and saw a cuddly looking one in a magazine. It was literally like a sheep or an inside-out lamb's wool shearling jacket. I know you're going to make fun of me for being so early for the Hong Kong winter, but you'd only berate me if I missed them while they were still in shops! Help me find the best one.
Counting Sheep, Wan Chai
The Dictator: Well, which is it? A coat or a jacket? The sheep's wool on the outside or on the inside? Miraculously, we under­stand your ovine pursuit and can help.
For autumn-winter 2017, there is a lovely selection of fluffy, sheep-inspired outer­wear to make your dreams come true. Have you ever encountered the label Saks Potts? You'll fall head over heels for its knee-length sheepskin coats in colour combos such as khaki green with red cuffs and mint-green lining, or light brown with blush-pink cuffs and orange lining (HK$10,448; stylebop.com).
Claudie Pierlot has the Flavy short coat in beige sheep's wool (about HK$16,340). Didn't expect those prices? We are talking about a fur, after all.
H&M's LOGG line includes a cream, faux shearling short coat with notched lapels and side pockets for only HK$699.
As an excellent alternative to shearling, you should also look for the similarly nubby bouclé wool. Victoria Beckham's pre-autumn collection includes a lamb-like, natural coloured, textured bouclé wool coat (HK$14,700).
Cos has a fab short-sleeved bouclé wool jumper in navy or light beige that you are sure to wear more often than a coat (HK$690). You could veer instead towards the world of fun furs, also hot this winter. We're keen on Marni's powder-blue alpaca jacket (HK$29,300), especially its pastel hue, which ticks another box on the season's must-haves list.