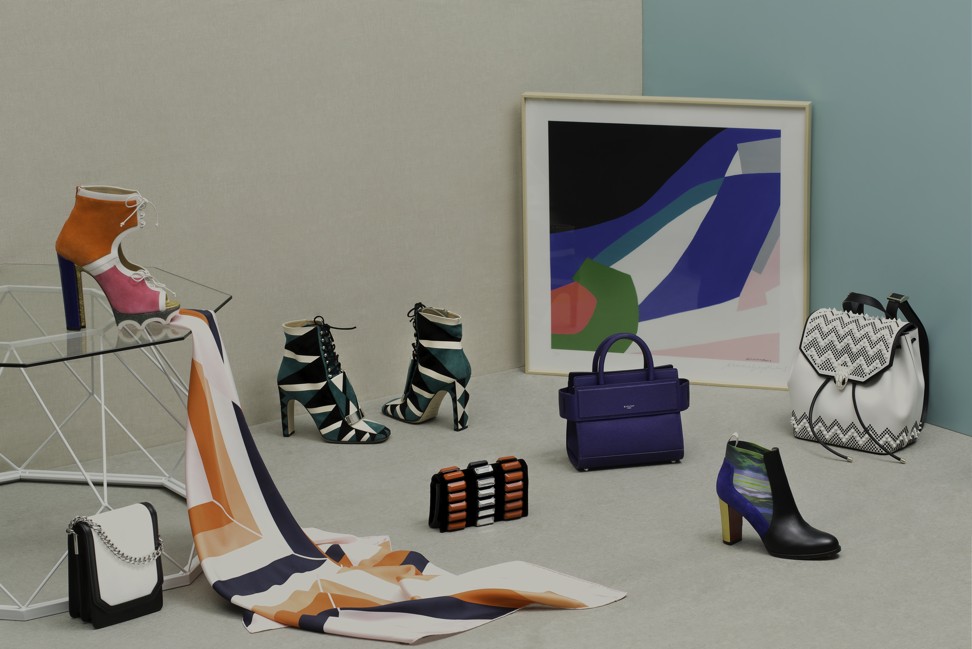 Orange-and-pink lace-up bootie (HK$13,000) and blue-and-black bootie, both by Christian Louboutin (tel: 2530 2198). Silk scarf (HK$3,600)by Hermès. Black-and-white canvas crossbody bag (HK$3,020) by Cafuné. Green suede booties (HK$13,300) by Sergio Rossi. Clutch (HK$19,000) by Giorgio Armani. Blue bag (HK$14,990) by Givenchy. Serpenti Forever by Nicholas Kirkwood backpack (HK$23,500) by Bulgari. Glass-top coffee table (HK$1,830) and artwork by Ali McNabney-Stevens (HK$3,350), both fromidecorateshop.com.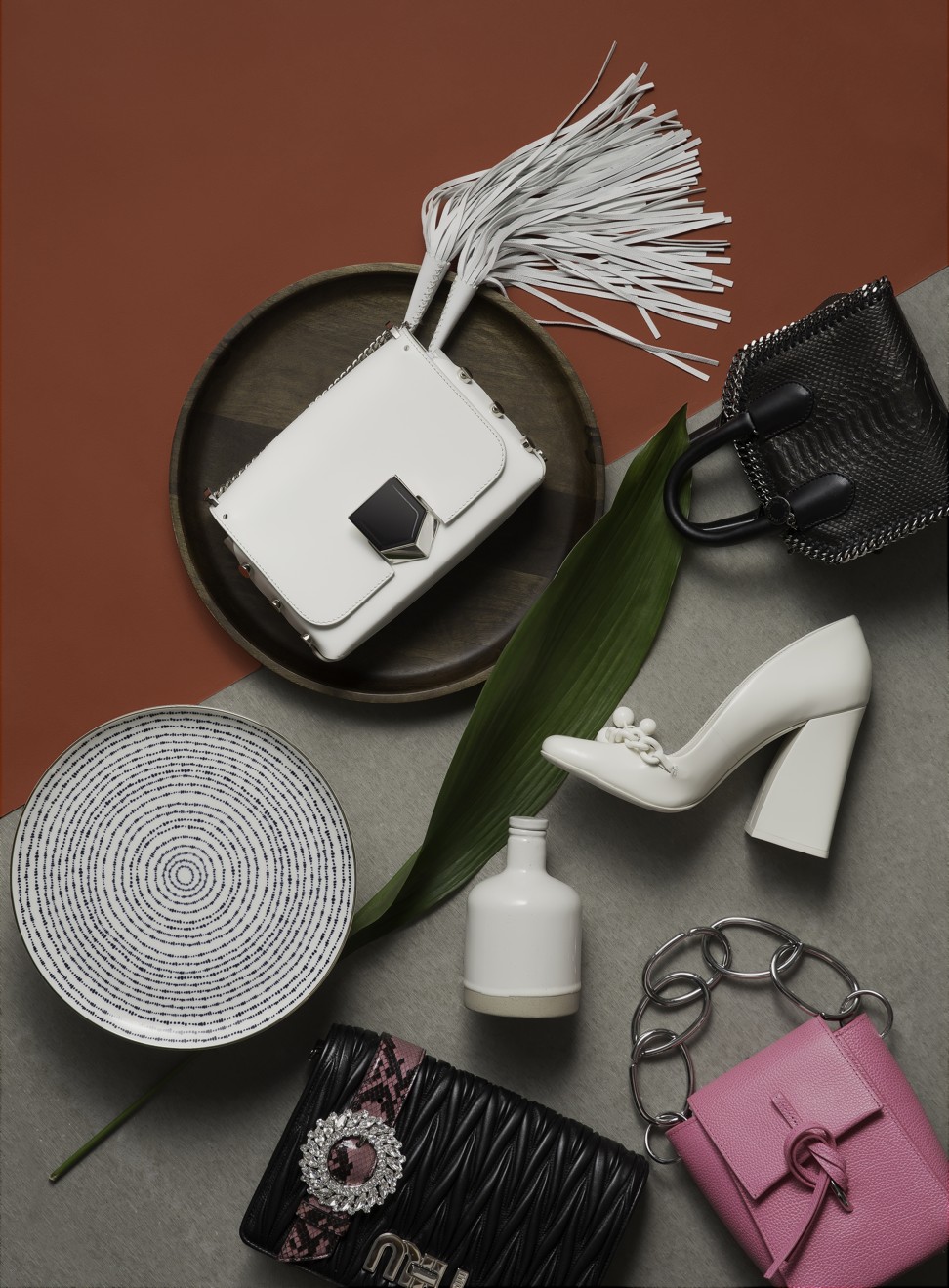 White bag (HK$12,800) by Jimmy Choo. Black bag with chain (HK$8,340) by Stella McCartney. White heel (HK$4,200) by Tory Burch. Pink bag (HK$5,590) by 3.1 Phillip Lim. Black bag (HK$5,650) by Miu Miu. Wooden tray (HK$249), porcelain cake stand (HK$149) and stoneware bottle (HK$79.90), all by H&M.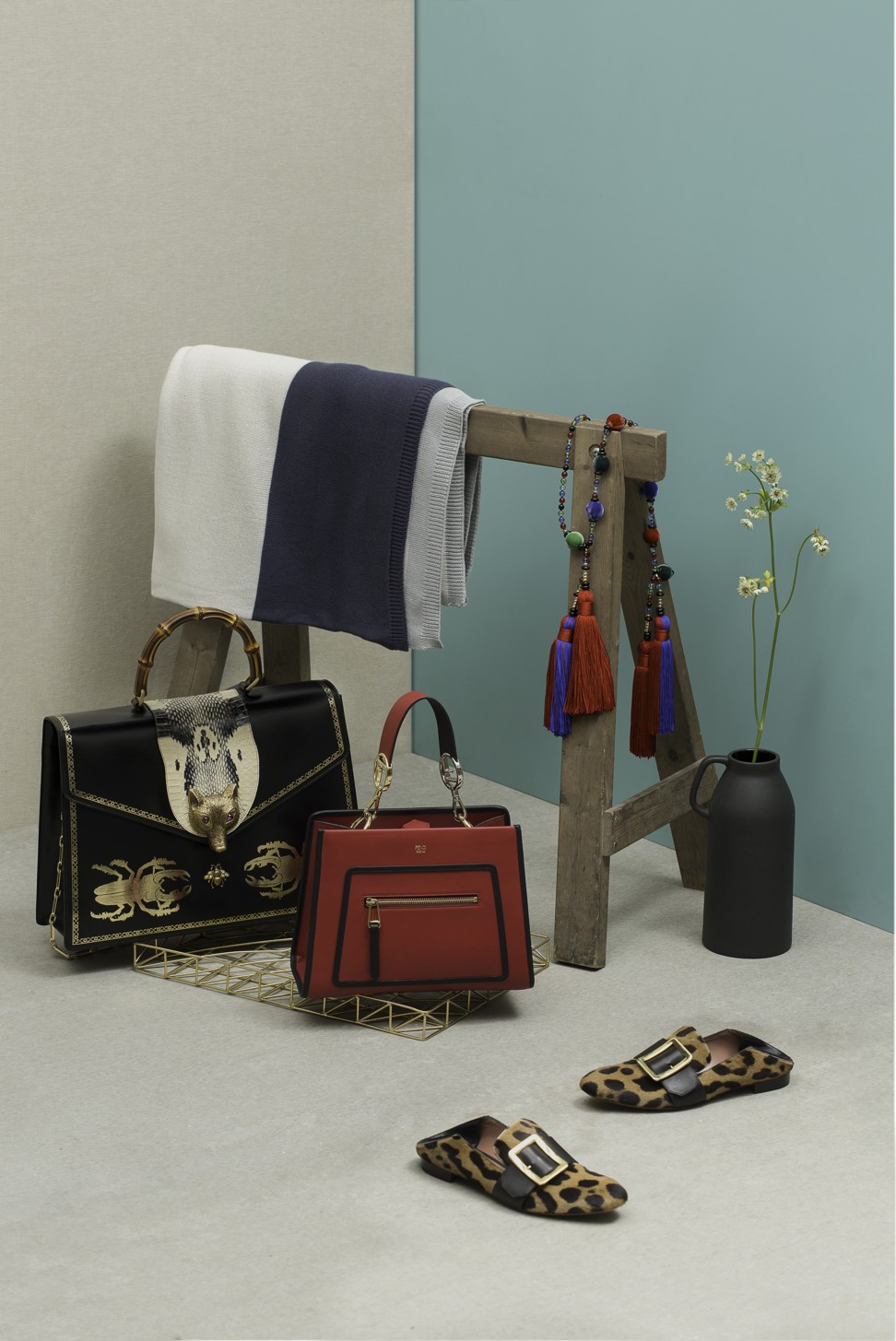 Black bag (HK$39,500) by Gucci. Red bag (HK$15,900) by Fendi. Leopard-print slippers (HK$6,890) by Bally. Tassel necklace (HK$14,000) by Giorgio Armani. Throw (HK$1,240) and gold tray (HK$790) from idecorateshop.com. Vase (HK$199) by H&M. Flowers by Gary Kwok.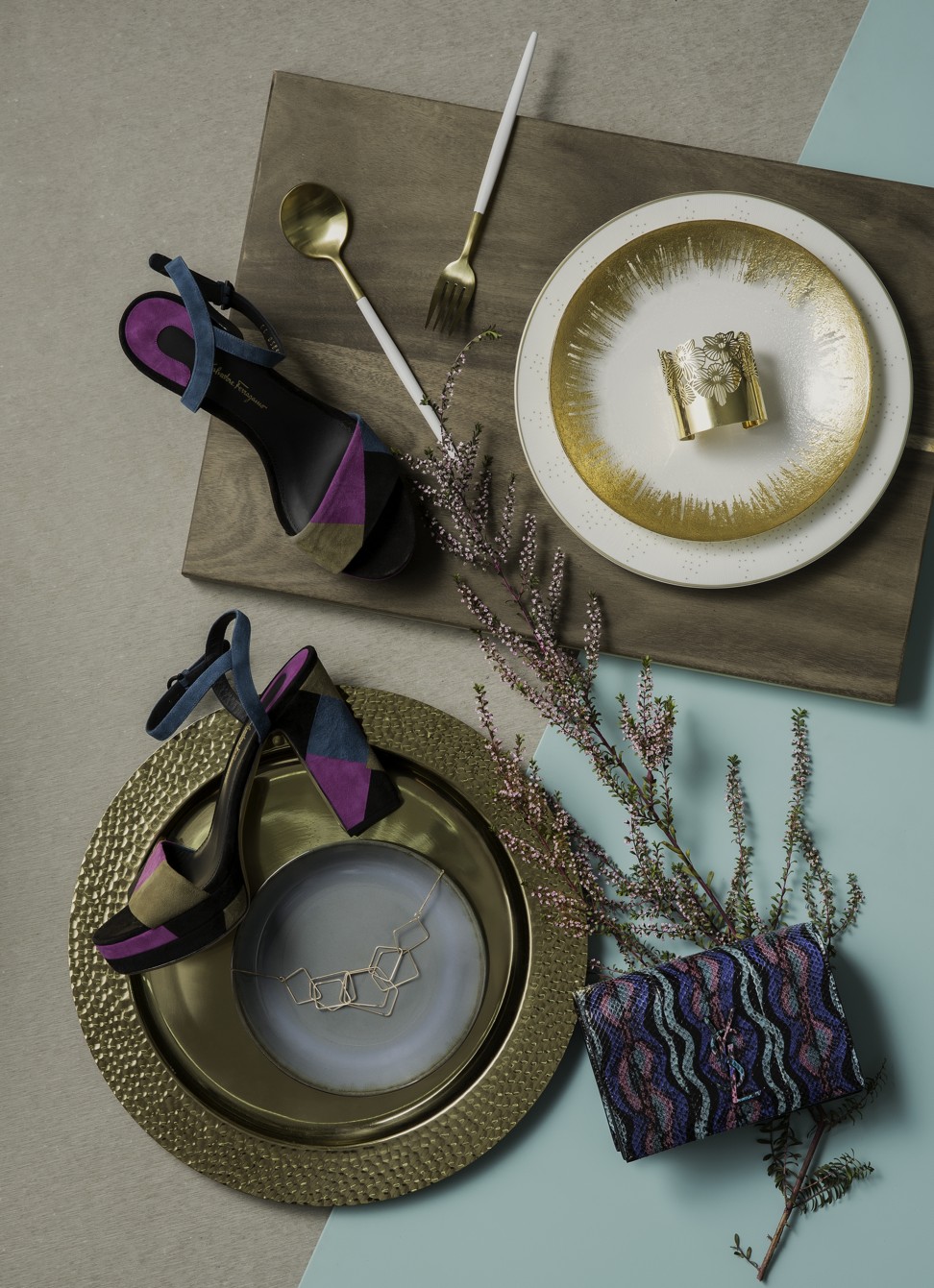 Mini bag (HK$13,900) by Saint Laurent by Anthony Vaccarello. Shoes (HK$8,300) by Salvatore Ferragamo. Bangle (HK$1,480) by Shanghai Tang. Necklace ­(HK$190) and Anita Le Grelle blue plate (HK$160), both by Tunique. Wooden board (HK$399) and round metal tray (HK$199) by H&M. Cutlery (HK$380 for a three-piece set), glass plate with gold frame (HK$250) and white snowflakes plate (HK$270), all from idecorateshop.com. Flowers by Gary Kwok.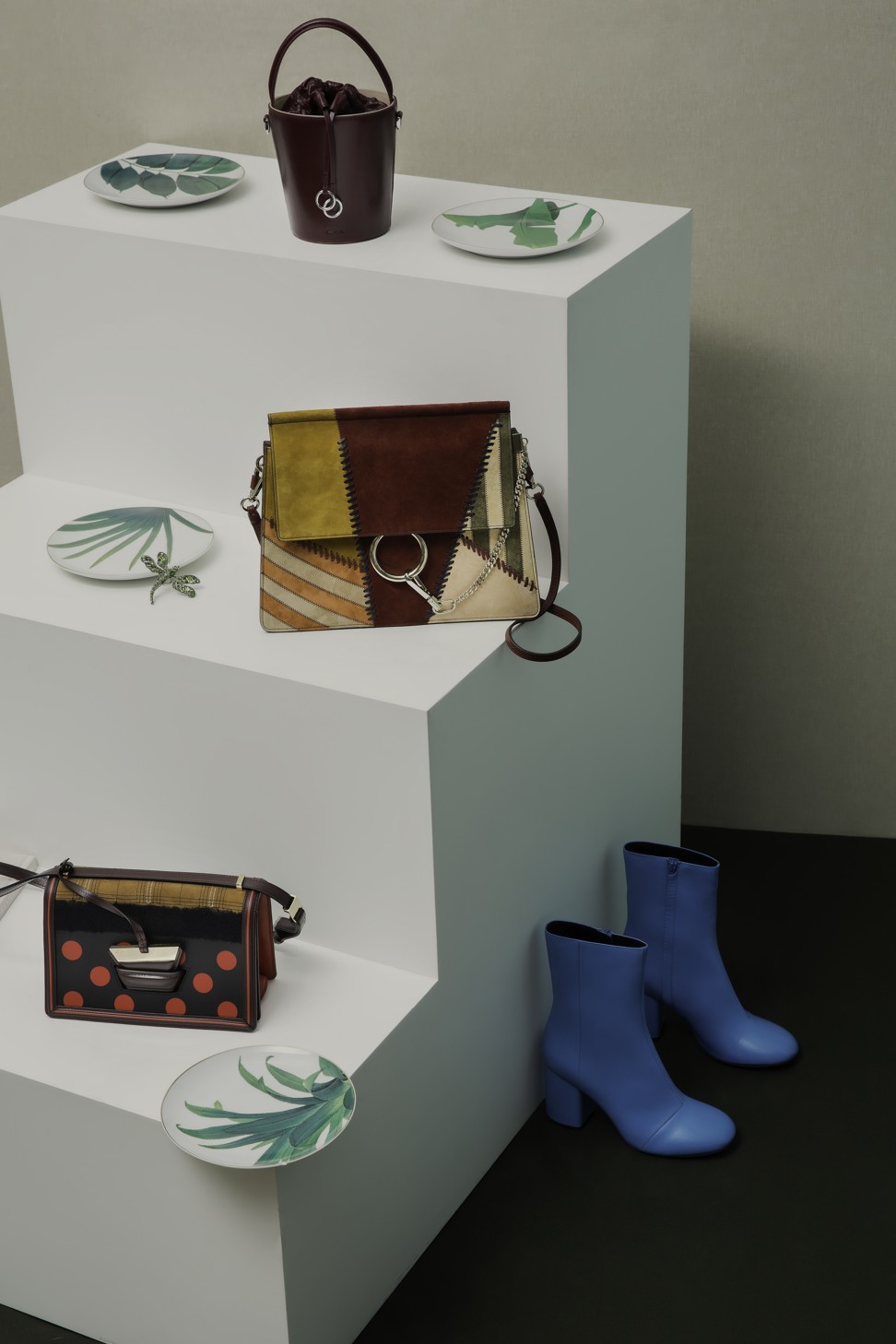 Bucket bag (HK$3,150) by Cafuné. Faye bag in leather and suede (HK$20,160) by Chloé. Dragonfly brooch (HK$2,950) by Tory Burch. Shoulder bag with polka dots (HK$25,500) by Loewe. Boots (HK$3,995) by Marimekko. Jetsetter plates (HK$990 for a set of four) from idecorateshop.com.
Photographer Until Chan
Stylist Tasha Ling
Styling assistants Xenia Wong and Yvonne Wong