It's December 10, which means there are 15 more shopping days till Christmas. Wait, or is it 14? Can you shop on Christmas Day? If not, why not? That is really leaving it last minute, but if you can fly on Christmas Day why can't you shop? I want answers!
This week we are going to go through three more watches due to be launch­ed at the Salon International de la Haute Horlogerie Genève (SIHH), the first big watch industry fair of 2018, next month in Switzerland.
Three showstopping watches bound for the Geneva fair
First up is a lovely update to one of Ulysse Nardin's best collec­tions. The Classico Manufacture "Grand Feu" (above) is an artful addition to the classically designed line featuring as it does grand feu enamel on the dial. Quickly, grand feu or "great fire" is an enamelling technique that gives the dial a glossy old-world look, but what is impressive here is that Ulysse Nardin has decided to use the traditional method of layering enamel powder and then baking the dials in an oven and, more­over, it did this in-house, which is just showing off, really.
There are two versions of the Classico Manufacture Grand Feu – white and black – but in both instances the enamel plays really well with the inverse colour used for the Roman numerals and logo. It's a simple watch features-wise, with only a small seconds counter at the six o'clock position and a date window. Inside is a UN-320 move­ment that has 48 hours of power reserve and the case is sized at 40mm and made of steel, which keeps the price down to a tempting €8,800 (HK$81,700).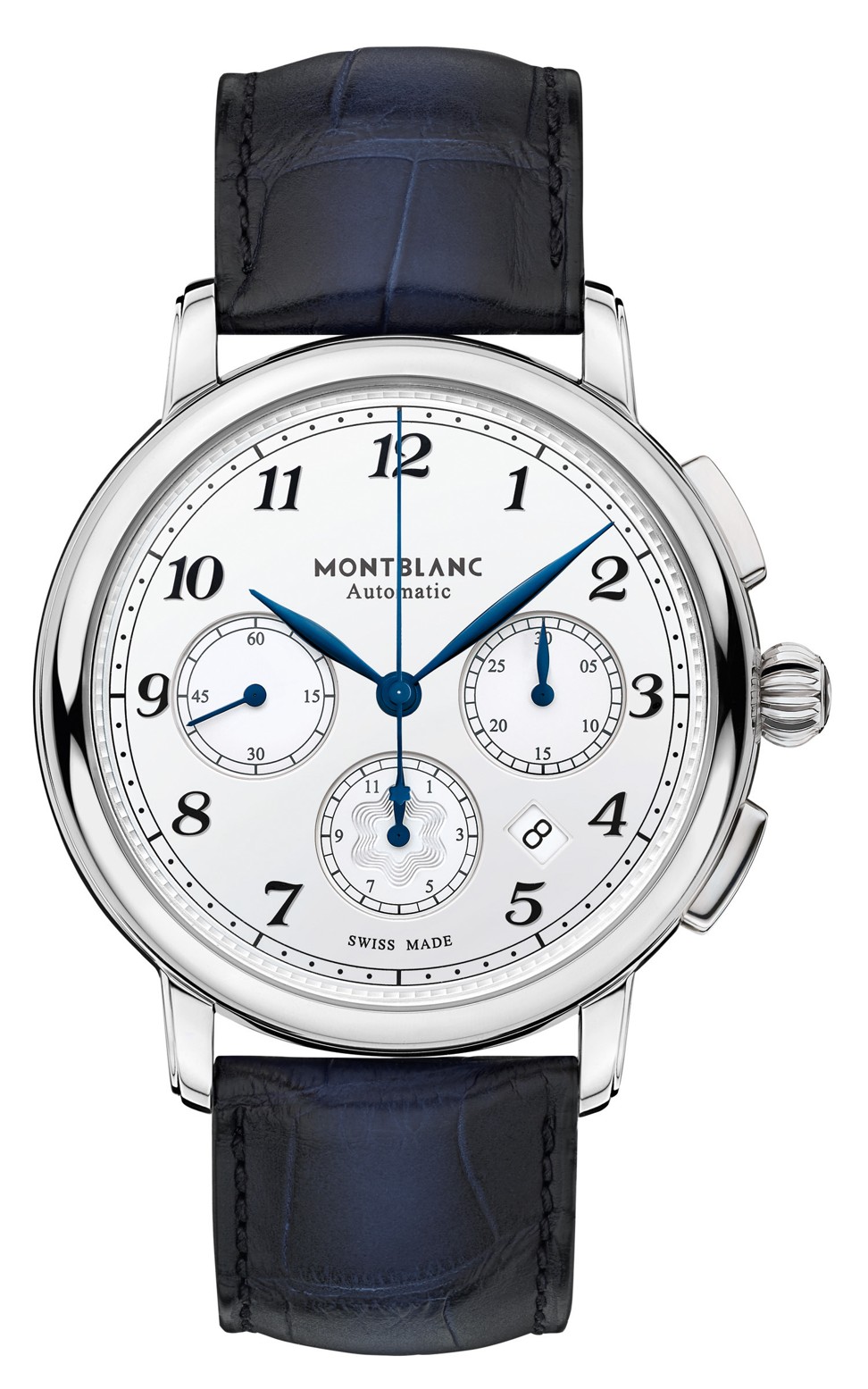 Next is a classic watch from Montblanc, the Star Legacy Automatic Chrono­­graph, which has a cough-inducing sticker price of €3,990. Yes, you read that right, this gem is well under HK$40,000 and is another illustration of Montblanc flexing its muscles to offer top quality watches at way more affordable prices – other Swiss manufacturers should take note.
Outwardly, this is a beautiful dress watch, the design drawing on the history of celebrated watch­maker Minerva (which Montblanc bought in 2006) and featuring nods to the past with its round steel case, sized at a more modern 42mm, Breguet-style numerals, onion-shaped crown and blue-steel hands.
Montblanc creative director Zaim Kamal talks China's progressives and smart watches
As the name suggests, this watch has chrono­graph func­tions and there's a date indicator, too. Perhaps the classi­est design touch is the Montblanc logo – the star – etched into the sub­dial at the six o'clock position. Inside is an in-house MB25.02 movement with 48 hours of power reserve.
Finally, we have something a bit more outré that will debut at SIHH, the H. Moser & Cie Endeavour Tourbillon Concept featuring the all-new HMC 804 movement.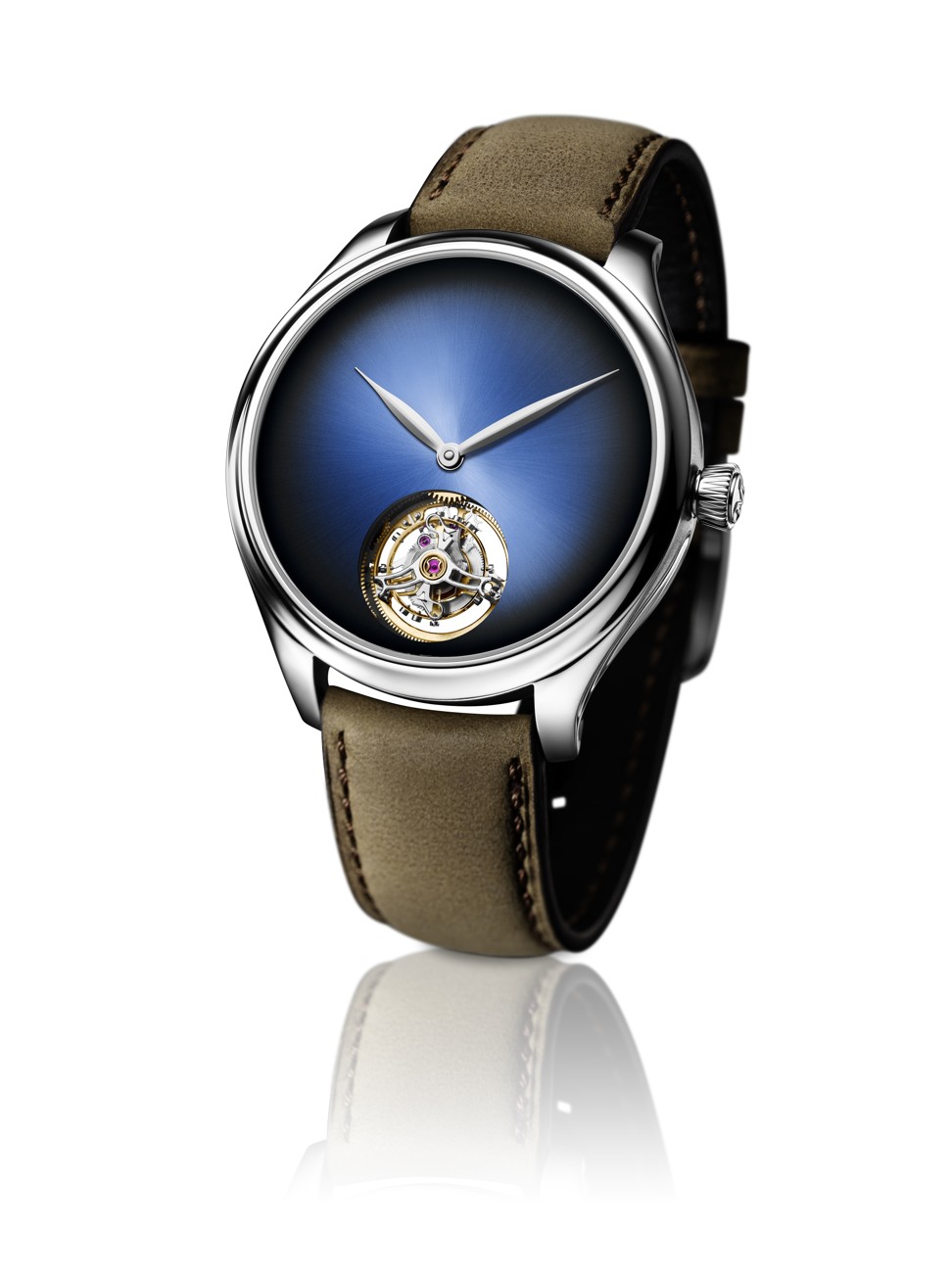 The "concept" element of the name alludes to the fact that the watch features no logos, no "Swiss Made" stamp, no numerals, pretty much nothing on the dial, but even then you can tell from 10 metres that this is an H. Moser watch thanks to the smoky-dial effect and distinctive hands (well, some people can).
The obvious flourish here is the tourbillon that dominates the lower half of the face, and even though the complication isn't as popular as it was, say, five years ago, it still looks cool and is a real technical achieve­ment.
Three gimmicky watches you'll either love or hate
The white-gold case is sized at 42mm and the watch has a three-day power reserve. This is a collectors- and nerds-only piece perhaps, as the introduc­ion of a new movement can make some men (a very small number, thankfully) giddy and lightheaded enough to request the fainting couch. This puppy ain't cheap, though, with the limited run of 20 going for a hefty HK$570,000 apiece.