I love the dress Selena Gomez wore to the AMAs this year. I read that it was by Coach but they don't seem to have them for sale.
Born to Be Wild, South Side
The Dictator rules: Let's be honest. You don't look like the skinny, 25-year-old singer, actress and former child star. You are not about to grace a red carpet any time soon. And luxury brands aren't exactly asking to dress you. The obvious conclusion: you need to get real.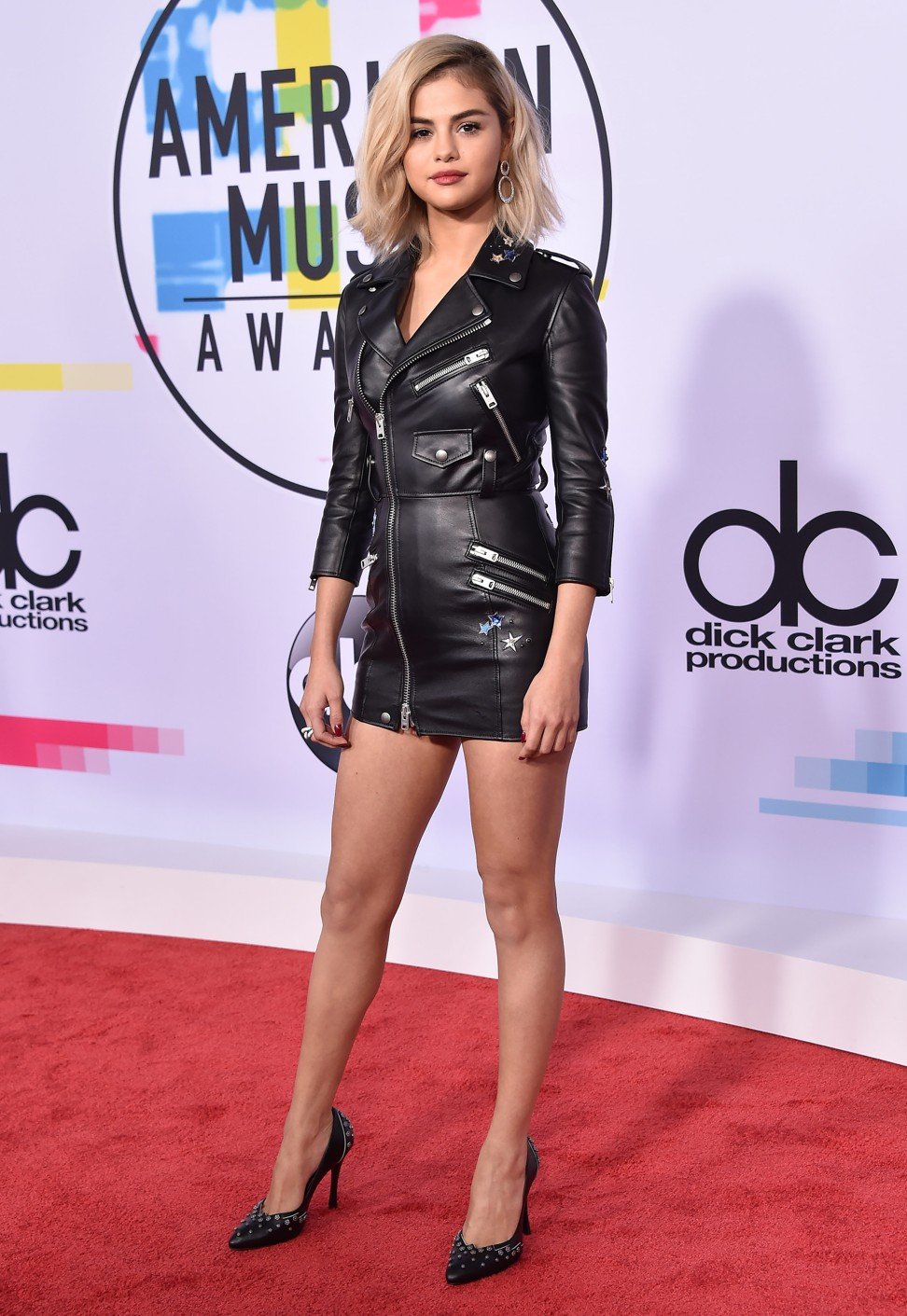 Selena Gomez, who recently collaborated with Coach on a limited-edition collection, wore a custom-made, racy, fitted black leather mini dress with biker-jacket details to the 2017 American Music Awards last month. You can, however, achieve a similar look. Coach's creative director, Stuart Vevers, was inspired by the brand's leather moto jackets, so you could get one of those (HK$11,000 to HK$14,000), then pair it with a leather mini skirt, throw on some studded black pumps and you're at least close.
Selena Gomez talks about life, boyfriends and the future after her kidney transplant
Still pining for the dress? Fine. Alexandre Vauthier's biker dress is not made from leather, but it captures the look beau­ti­fully (HK$17,317; stylebop.com). Love Moschino plays with the biker aesthetic, too, on a fitted black sleeveless dress (HK$2,775; farfetch.com). Jeremy Scott, who happens to be Moschino's creative director, has done one in fuchsia crêpe (HK$4,172; luisaviaroma.com) for his namesake label. Hurry, though. They are almost sold out.
AF Vandevorst has combined a moto jacket in ladylike tweed with a drapey skirt in black (HK$20,785; farfetch.com). Finally, if you buy one leather dress this season, make sure it's Alexander McQueen's sleeveless, black leather midi with red and white leather whipstitch details (now on sale at HK$44,400).
---
Is it really OK to wear white boots now?
Go Go White, Central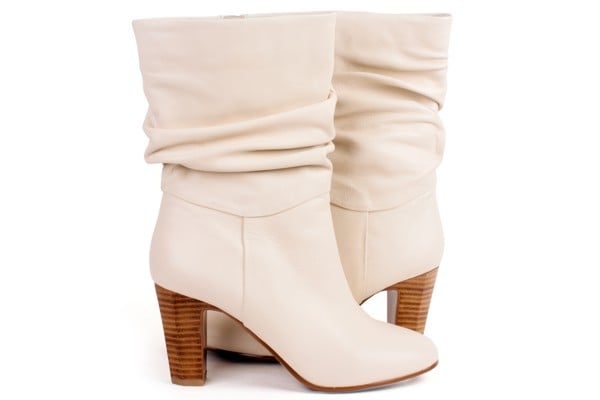 The Dictator: Now you're asking me? You weren't looking for my opinion when you put on those awful, ill-fitting cut-offs. It's unclear whether white boots are popular because they are funky fugly or genu­inely perceived to be attractive. I'm reserving judgment and cash on this one, but please go right ahead.
Many women in Hong Kong have been working the look for years, much to the bewilderment of buyers we've spoken to. Booties seem to be most popular with celebs and street-fashion stars reaching back into last summer and continuing into winter. Some favour the more walkable block or stack heel of booties such as Fabio Rusconi's Meringa leather ankle boots (HK$3,500; Lane Crawford). Gianvito Rossi's come in a gentler off-white (HK$5,550; Net-a-Porter). Affordable pairs can be found at Pedder Red (HK$1,990; pedderred.com) and Steve Madden (on sale at HK$587; nordstrom.com).
The must-have accessories of autumn/winter
You might as well have fun with it. MM6 makes them with cylindrical heels shaped like white plastic cups (on sale at HK$3,516; ssense.com). Neous has added amazing heels to its white booties, including dark stained bamboo, and red and gold (HK$3,815 and up; Net-a-Porter).
Most of you don't want to be quirky or clever, do you? You want to be sexy at all costs, including your feet. Well, never fear. There are stiletto versions, too. KG by Kurt Geiger has them on a pointy-toed ankle boot (HK$2,499; kurtgeiger.com). Sam Edelman used covered stiletto heels on his patent, off-white leather ankle boots (HK$1,390; Lane Crawford) and Vetements has put its signature lighter heel on white boots, too (HK$9,121; Net-a-Porter).