A new year, a new column and some new watches. Actually, not quite. There's going to be a deluge of new watches this week, when the Salon International de la Haute Horlogerie, the first big global watch trade show of the year, opens its doors in Geneva, so until then I'm going to keep my powder dry on the shiny new stuff.
Instead, I'll be taking a look at three examples of the increasingly popular hybrid watch. A hybrid is halfway between a smart­watch and a traditional analogue timepiece (quartz or mechanical).
I wasn't convinced at first – I figured hybrids were trying to be all things to all people and not achieving any of it. But they have found an audience among those who want the bells and whistles of smartwatches but not the poor battery life and touch screen.
The hybrid lacks a lot of the functionality of a smartwatch – for example, notifications don't appear on the dial, rather the watch will buzz or beep if you have a message; and you have to link it to your mobile to get much of the technologi­cal value out of it – but if you are comfortable with a half­way-house solution, a hybrid could be for you.
Three of the best smartwatches to help you stay connected
Classically designed smart­watches might seem a bit odd, as there's a clash of purposes, but if you can't stomach the fully modern touch-screen hoo-ha and prefer a more traditional analogue face, then you can't go wrong with the Frédérique Constant Horological Smartwatch.
This piece has been with us for a few years now and plenty of other brands have come to market with similar offers, but for the price (HK$7,500 for the FC-282AS5B6 model), quality and design, there's no real competi­tion for the Horo­logical Smartwatch if a classic hybrid is what you want.
It runs on Frédérique Constant's proprietary app and has features such as activity tracking (steps), sleep monitoring, alarms, world time, call and text alerts. The battery can last for an impressive fours years with moderate use. The steel case is sized at 42mm and, of course, the dial design and layout is typical of classic watchmaking, which will please the purists.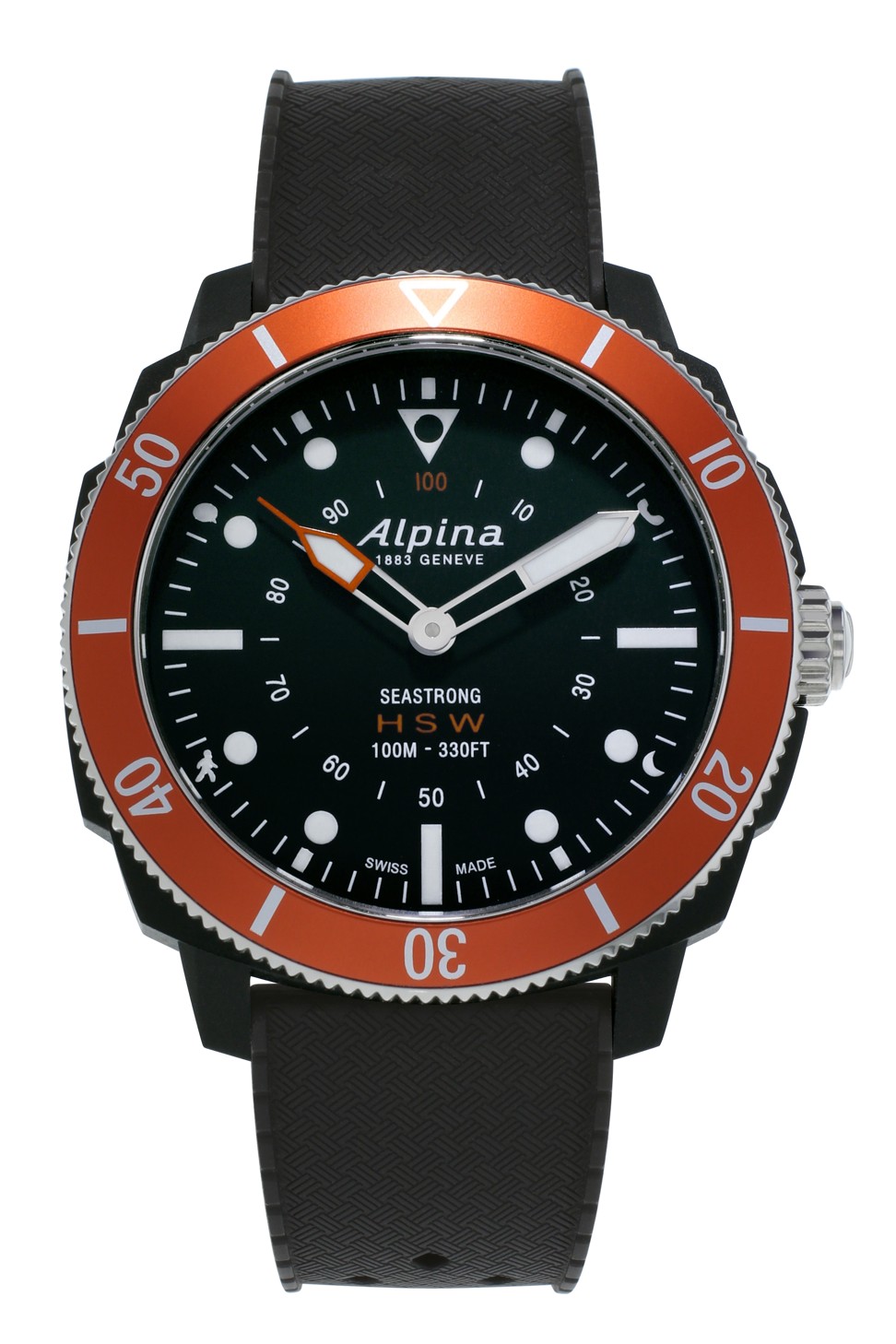 The Horological Smartwatch hybrid technology also features in watches by Alpina, the sportier sister brand of Frédérique Constant (both Swiss brands are owned by Japan's Citizen group), but it's pack­aged in a more robust case.
Alpina recently updated its firm­ware for the Horologi­cal Smart­watch and now the watch can show notifi­ca­tions for apps including WeChat, Instagram and Facebook.
It's time: innovation helps fashion brands get smart about watches
Alpina's Seastrong range is aimed at divers, so there's the added bonus of water resistance to 100 metres. The watch is sized at 44mm and the case is made of fibreglass, which seems gimmicky but it's something different. The dive features of the watch include the unidirectional bezel, a rubber strap and the lume-coated numerals and indices. A great dive watch, this piece is also a great everyday watch.
The Seastrong collec­tion is available in four models (HK$5,900 each), whose distinguishing feature is essentially their bezel colour – black, green, orange and navy blue.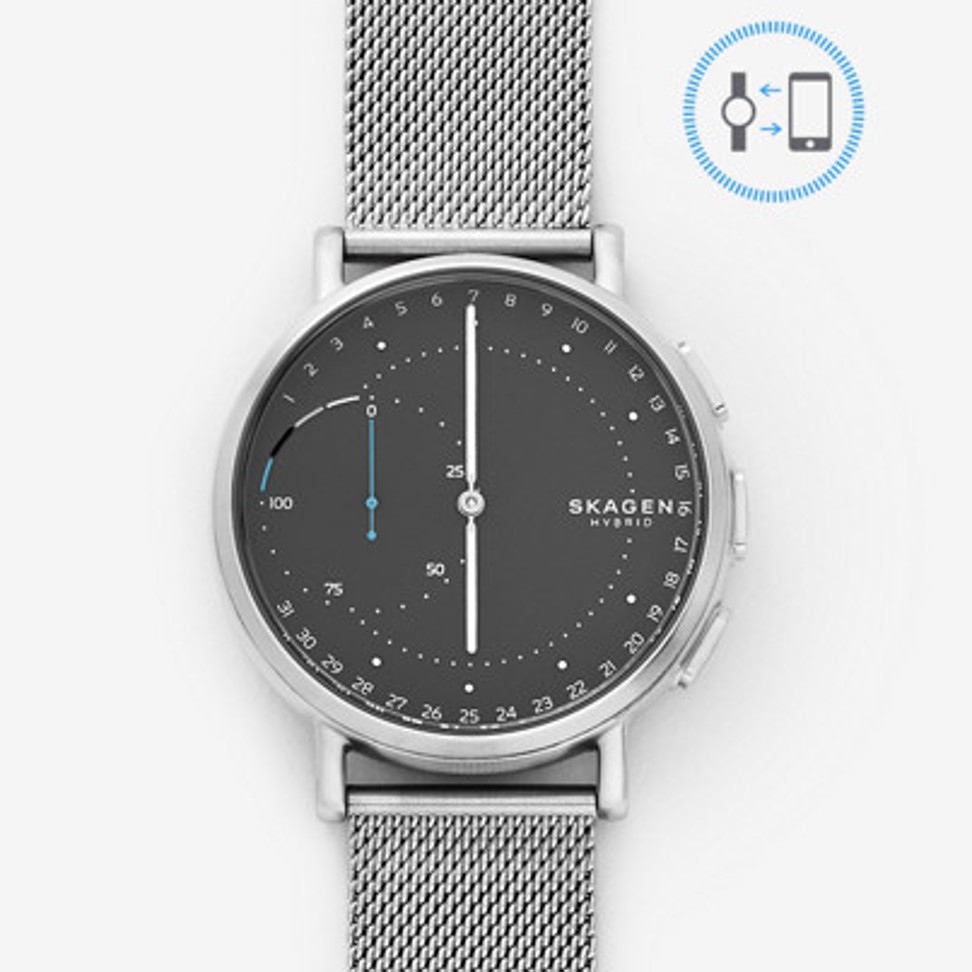 Finally, we have a minimalist hybrid from Skagen, the Signatur Connected. This is Skagen's third hybrid watch for men after the Hagen and the Jorn, both of which were rather good, and this watch builds on the brand's strengths of simple, Scandinavian-influenced design and features the on-trend steel mesh brace­let.
Three watches that hide 'smart' credentials up their sleeve
The steel case is sized at 42mm and the dial is numeral-heavy but not over­whelm­ing. The watch does all the standard hybrid things such as activity tracking and world time, but the real plus here is that it takes a standard coin-cell battery. This means it can be easily replaced when it starts to sputter, which won't be for a long time.
The Signatur Connected is priced at HK$1,898.