What inspired you to become an accessories designer? "My education gave me a solid foundation in industrial design and architecture but then I went to work for [designer] Gianfranco Ferré at Christian Dior, who also happened to be a trained architect. I eventually specialised in shoes and accessories because it involved the things I love – the process of design, technique and spending lots of time in factories."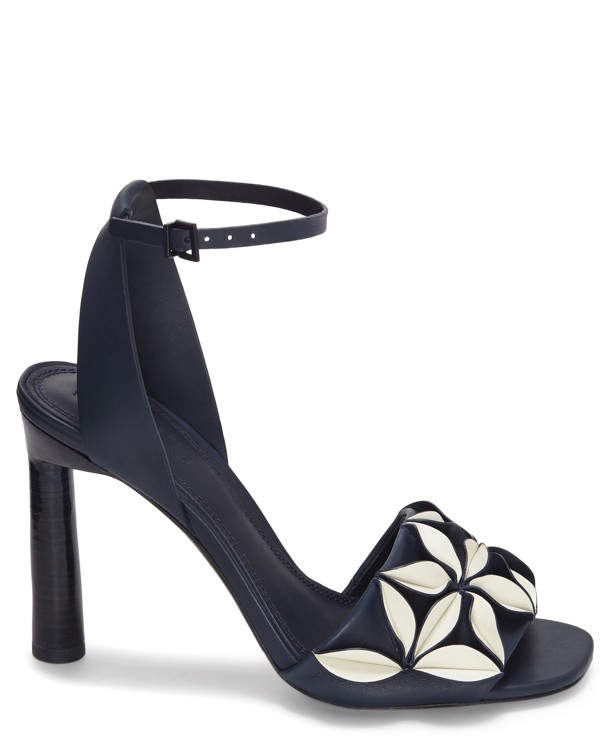 You've created accessories for several brands – why launch your own label? "Everyone I worked for had something incredibly strong about them – Gianfranco taught me about development and construction while Donna Karan approached fashion from a more sensual, interactive point of view. Tory [Burch] was a great exercise in branding.
"Although there were many brands out there that I liked, I thought it would be an interesting challenge to do something relevant to today and speak to how women really dress. The collection celebrates creativity and personal expression, but it is also about individuality. I wanted to create a beautiful product that has a connection with the customer, but one that people can interpret in their own way."
You can wear the same top or skirt, but it's through your shoes that you express who you are and how you live
How has the role of accessories evolved since you began your career? "Shoes and jewellery are still the two categories that people use to express themselves the most. You can wear the same top or skirt, but it's through your shoes that you express who you are and how you live. Making a statement is important for women today. At the same time, it needs to feel effortless, chic and unique. We really strive to do something different, but uncomplicated."
Tory Burch talks women and ambition ahead of Hong Kong pop-up for her new label Tory Sport
Tell us about your latest collection. "This is our fourth collection so it was really fun to design because we could play a little more. I wanted to make it about a destination but not a literal one – more of a utopia complete with futuristic house on beach, filled with tropical art and flowers. Slides feature geometric pieces of leather that are interlocked to create flowers or decorated with stacked petals. Tribal-inspired mules come with graphic raffia and linen details. The overall look is easy to wear and clean. It's not artsy-crafty."
How do you feel about trends? "Trends are very interesting right now because I feel like opposites are happening at the same time. On the one hand, everything is minimalist, yet you have Gucci. For me, it's more about establishing a DNA and evolving while being more thoughtful about what you are creating. That being said, we are headed in a more feminine direction with shoes. There's a movement towards a sexier look with pointy toes while mid-heels, slides and mules are still having a moment."
Mercedes Castillo's latest collection is available at Lane Crawford in Hong Kong.