I'd love a red leather jacket. Who makes the best ones?
Red Alert, Sai Kung
The Dictator rules: Is this a trick question? I doubt it's been asked since Michael Jackson posed it in about 1982. All you Thriller lovers out there can simply search for "Michael Jackson jacket" on Amazon.com to find a pretty faithful replica for as little as HK$176.
Saint Laurent's biker jacket comes in red goat's leather suede. That is, if you know where to look (HK$27,130; mytheresa.com). Acne Studios also has its interpreta­tion of the belted, zippered motorcycle jacket in scarlet lambskin leather (HK$12,500; Lane Crawford). Zadig & Voltaire is rocking biker style jackets in red leather (HK$7,950; Pacific Place, Admiralty) or dark red, fringed suede (HK$6,950). If you hurry, you'll be able to snag one on sale.
Where to find bomber jackets in Hong Kong
Emporio Armani brings its subtlety to a gorgeous, slim-line, double-breasted red leather jacket lined in grey (HK$12,500; Pacific Place), as well as a red nappa leather biker jacket (HK$8,200). Alexander McQueen has amazingly sculpted leather jackets, including a belted biker jacket with extra zip detail at the cuffs and hem, and an off-centre zip closure in red leather with silk lining (HK$32,705; farfetch.com).
A slight departure from red would be burgundy, as on the cropped, collarless leather jacket with an off-centre zip up the front by Max & Co (HK$3,680; Pacific Place). For teens and budget shoppers, there is also Bershka's cropped, belted biker jacket with notched lapels in red (or pale pink, green or black) faux leather for only HK$299 (bershka. com).
Finding one will be easy. Creating an outfit won't. Try it over a rock tee with blue or black jeans. Or mix things up by layering it over a floral dress.
---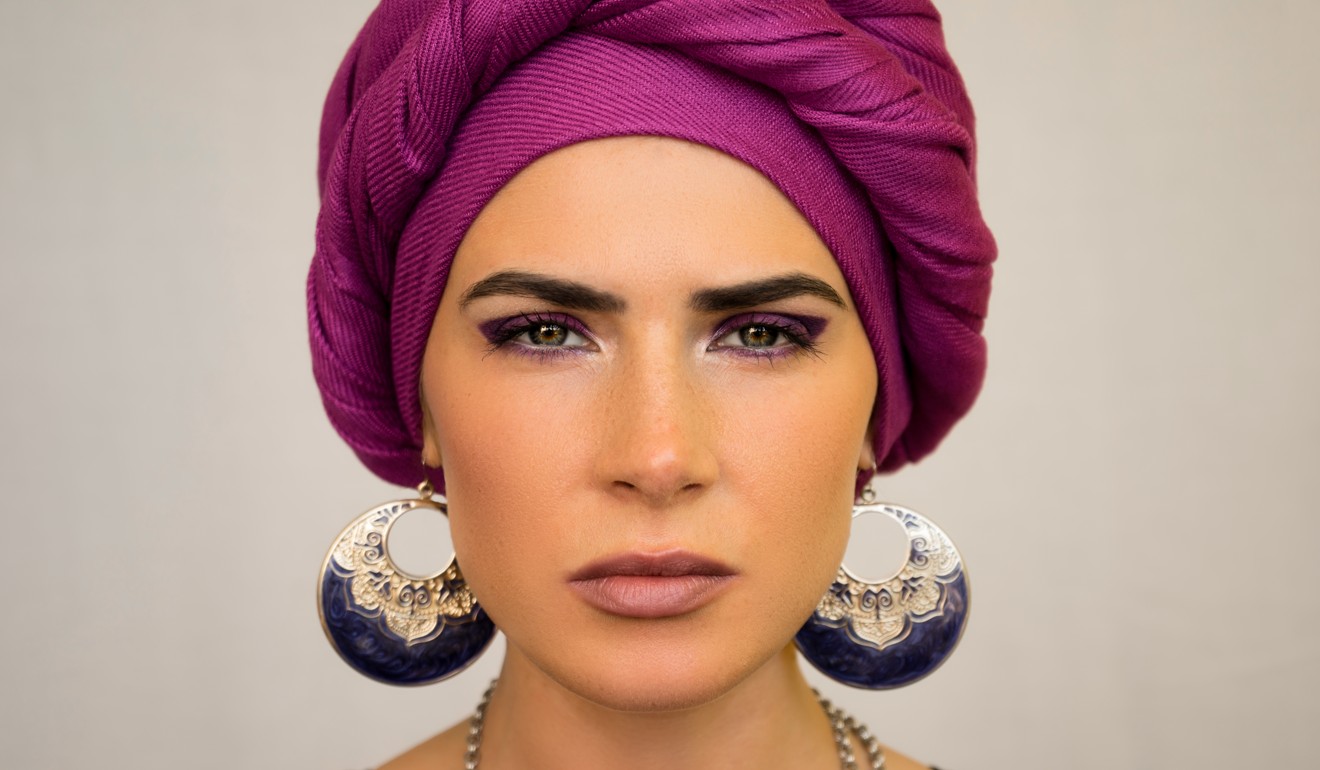 Remember turbans? I saw pictures from a fashion show that reminded me of them. I think I've finally got the guts to try it, but where can I buy one?
Head Case, Kennedy Town
The Dictator: Unless you're a fortune-teller, you'd better reconsider. Anyone quirky and stylish enough to pull off a turban would have already found a way with scraps of beautiful fabric she just so happened to have collected over time.
Let's be clear here. That's not you. And we are not talking about the Sikh turbans Gucci put on non-Sikh models for its controversial autumn 2018 ready-to-wear show. Among other theatrical touches, the fashion house also sent models down the runway holding severed heads crafted to resemble the individuals carry­ing them.
Missoni has done turbans with its famous zigzag knits (about HK$4,500). Valentino has them in printed silk, including a black-and-red lipstick pattern (HK$3,600).
Jennifer Behr makes full turbans in richly coloured silk satin (HK$3,872 and up). Silke London has pretty "hair wraps" in 100 per cent silk in navy, black, cream, orange with fuchsia, blue with green, or red with purple (HK$509; silkelondon.com). Asos.com offers a series in ribbed knit solid colours, but it's avoiding the turban label by calling it a "knot front hat" (HK$49 and up).
The sensible entry point would be a turban-inspired headband, like the one Gucci offers in printed silk (HK$2,900 and up). We found a treasure trove of them at Harvey Nichols. Featuring brands such as Jennifer Ouellette, CA4LA, Eugenia Kim and Deepa Gurnani (HK$900 to HK$5,900), they range from simple to wildly embel­­lished. Just don't make any predictions aloud while wearing yours.
Got a question for the Dictator? Email her with your name, or alias, and address at: [email protected]