Masculinity is under attack! The War on Manliness is in full swing as certain celebs attempt to convince us that pale-pink clothing is stylish, that getting in touch with your feel­ings is a path to mental well-being and that buying a chainsaw isn't an acceptable expression of strength and virility. Utter tosh! (Apart from the pink thing – it really is this season's colour and looks great paired with similarly pale accessories.)
Chinese textbook helps boys find masculine side amid 'gender crisis' caused by effeminate men in Japanese, Korean culture
Where was I? Oh yeah, the feminisation of bros. Well, you can either sit there in your wonder­fully soft silk pyjamas drinking soy lattes and let the wave of femininity wash over you like a delightfully moisturising milk and honey bath, or you can do something about it! And given that chainsaws are dangerous and ridiculous, what better way to fight back than with a sufficiently manly watch?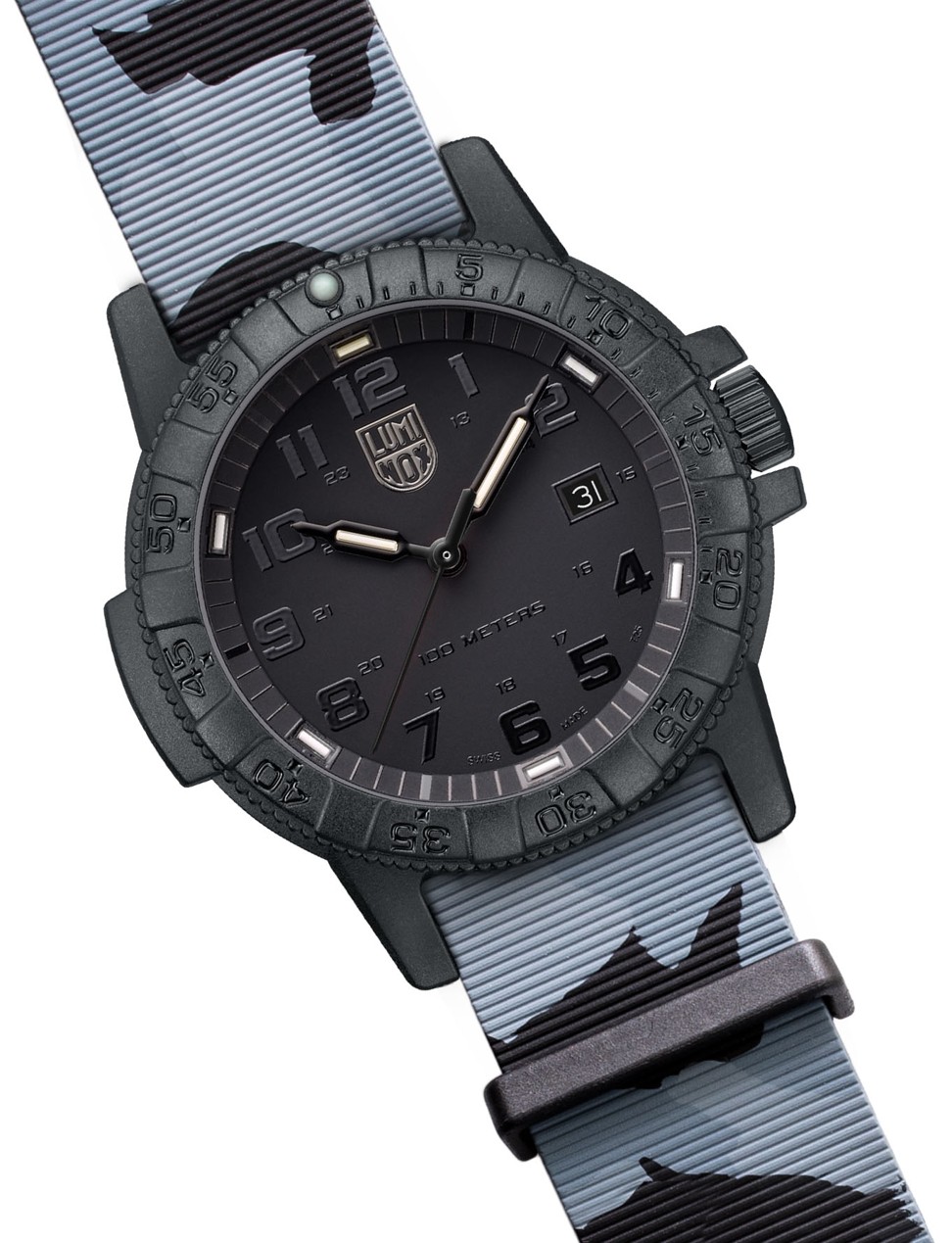 We begin clawing back our manhood with Luminox, a Swiss watch brand that's popular with elite special forces such as the United States' Navy Seals. The Leatherback Sea Turtle Giant 0320 Series is as rugged as they come, with a 44mm carbon-compound case and hardened mineral glass making the watch scratch and shock proof – it's almost like Luminox is daring you to damage it. The design, too, is on trend, with a black dial, black hands on black case.
That's a lot of black, but the watch is actually pretty readable in daylight and quite dazzlingly bright in low light, due to Luminox's famed luminescence.
The features are quite simple but perfect for heavy-duty use and include water resistance to 100 metres, a crown protector and a unidirectional rotating bezel, all of which make this an ideal watch for diving. Priced at a reasonable HK$2,150, the watch comes with a rubber strap but there's a nylon Nato strap and strap-change tool included in the nifty waterproof storage box.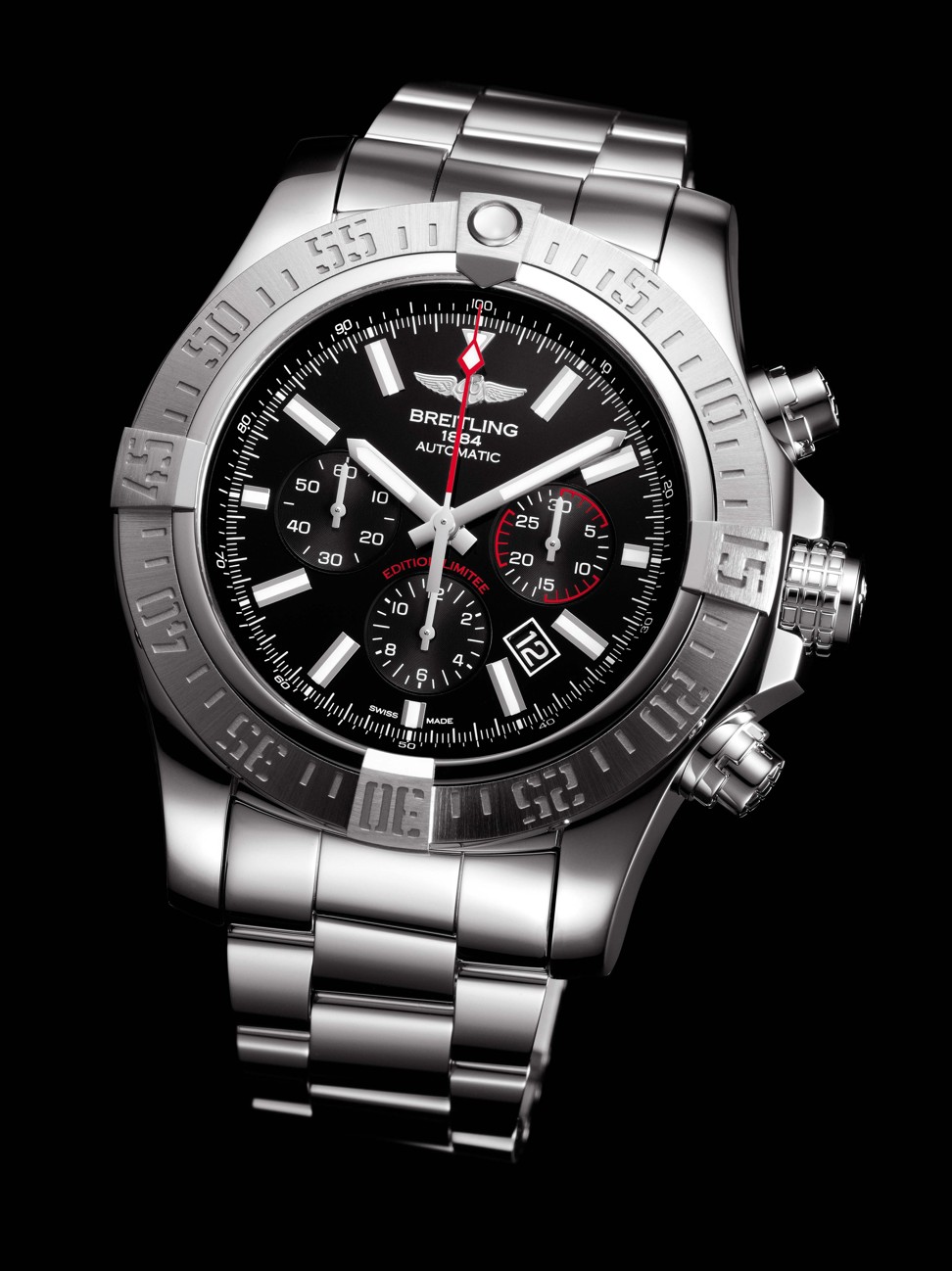 Breitling is so masculine, when you look at one you can't help but shout "Man!". The Swiss brand's Super Avenger 01 Boutique Edition is typical of the bold statement watch Breitling is famed for, with zero subtlety and you can spot one a mile off.
The steel case on this beast is 48mm, so it's only for the chunky-wristed fellow. All that real estate means there's room for subdials, minute scales, a date window and an outsized logo on a really well put together timepiece that's perfect as an everyday watch but is also smart enough, just, to wear with a suit. Inside is a quality in-house Breitling Caliber 01 movement that has certifi­cation from the official Swiss chronometer testing institute (Cosc) and a healthy 70-hour power reserve.
Other features include a steel bracelet, a chrono­graph, a unidirectional bezel and a whopping 300 metres of water resistance. The Super Avenger 01 is priced at HK$61,500.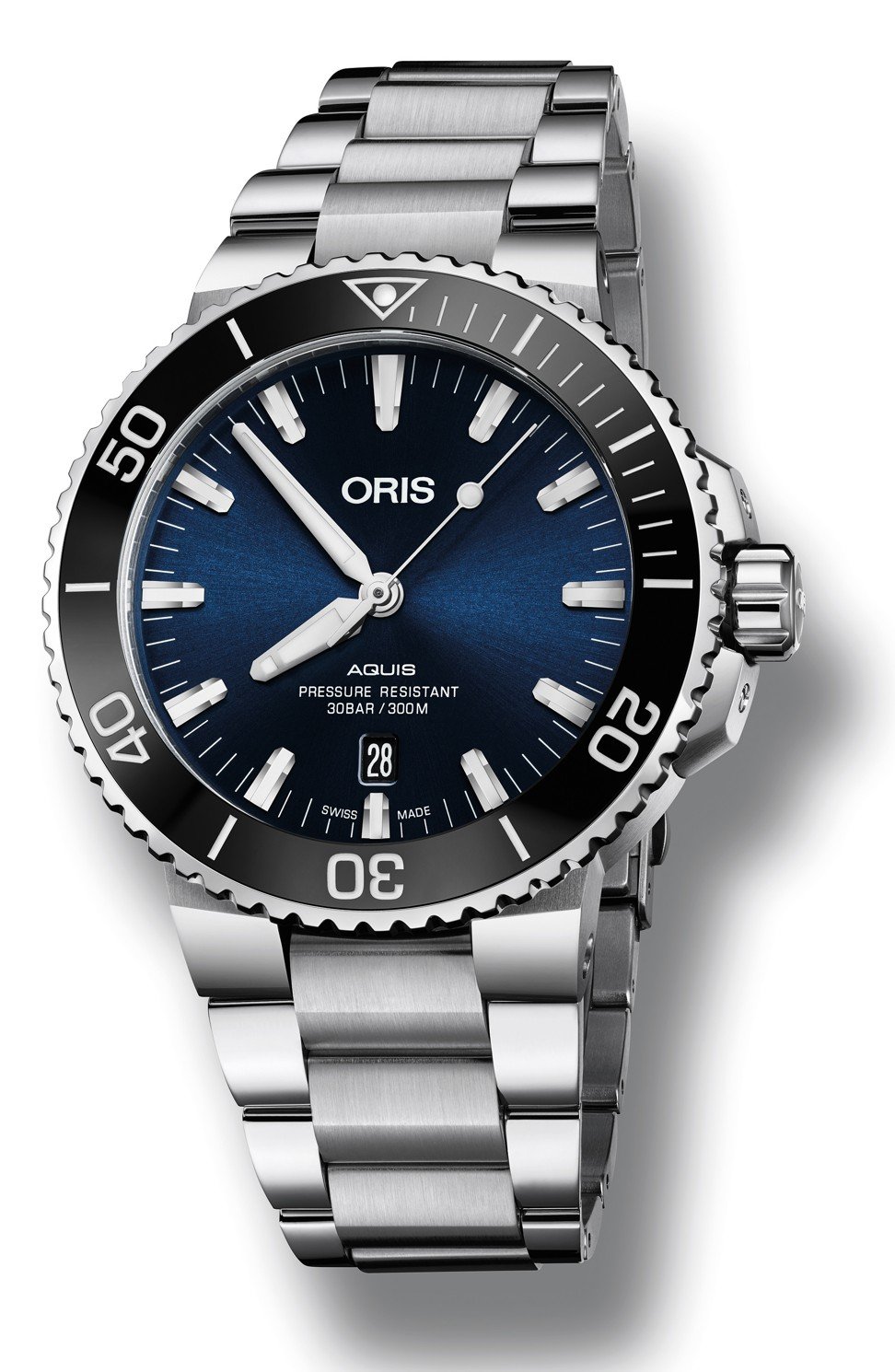 Finally we have the Oris Aquis Date 43mm, another watch that says "I'm a man, yes I am."
I've got a lot of time for Oris, it's one of those brands that knows what it is good at and is always excellently priced. So it is with the Aquis Date 43mm, which is something of a darling among watch bloggers and for good reason. Aside from its hand­some looks (as well as the midnight blue, there's also a black-dial version), the watch is teak tough, with a stainless-steel case and a ceramic-ringed unidirectional
bezel.
Features are pretty simple, with a date window and 300 metres of water resis­tance. Inside, the movement is a modified Oris 733, with a modest 38 hours of power reserve.
The watch is priced at HK$10,813 from Mr Porter and comes with a chunky steel bracelet but is also available with a leather strap that is equally manly.