I love big sleeves! I was so put off by seeing Melania Trump wearing something I had just bought that I changed my outfit for my baby's christening. A year on, though, I still love them. Do you think they will always be associated with her now or can I go back to wearing them?
Sleeve It Alone, Pok Fu Lam
The Dictator rules: Huh? That's like asking if suits have forever been tainted by Donald Trump. Even if it were true, that would be the least of our (and his) problems. Don't let anyone poison your love of fashion.
In contrast, the incredibly talented Frances McDormand wore a bell-sleeved Valentino gown, sans make-up, at January's Screen Actors Guild Awards, where she won best actress for her role in Three Billboards Outside Ebbing, Missouri (2017). So there. Anyway, all "big" sleeves are not created equal, if you know how to differentiate a lantern sleeve from a kimono sleeve, a bell sleeve from a balloon sleeve, and don't even get me started on cuff varieties.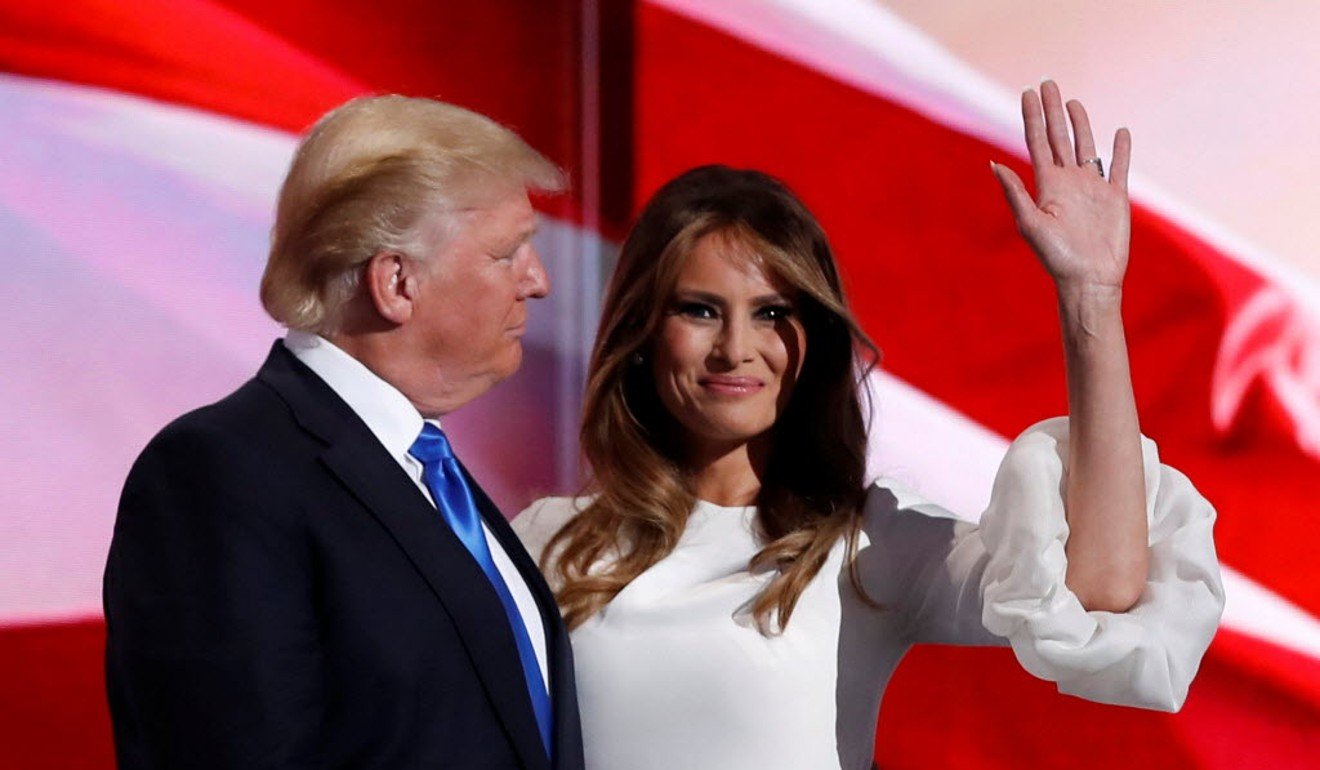 The first lady of the United States and third Mrs Donald Trump has had many wardrobe changes. In July 2016, at the Republican National Convention, she famously wore a white dress by Roksanda Ilincic featuring the designer's signature puff cuffs. You'll still find them in Ilincic's current collection, along with trumpet sleeves, balloon sleeves or flared cuffs, to name a few (HK$3,600 and up; available at Lane Crawford and Net-a-Porter).
Dreamy designs by Delpozo, whose exaggerated lantern-sleeved pieces Melania wore on her Asia visit, include roomy cotton tops with statement puffed sleeves and pin-tucked cuffs or open kimono sleeves (HK$7,999 each; I.T). For more, see Dice Kayek, Bread N Butter, Clu and Ellery.
---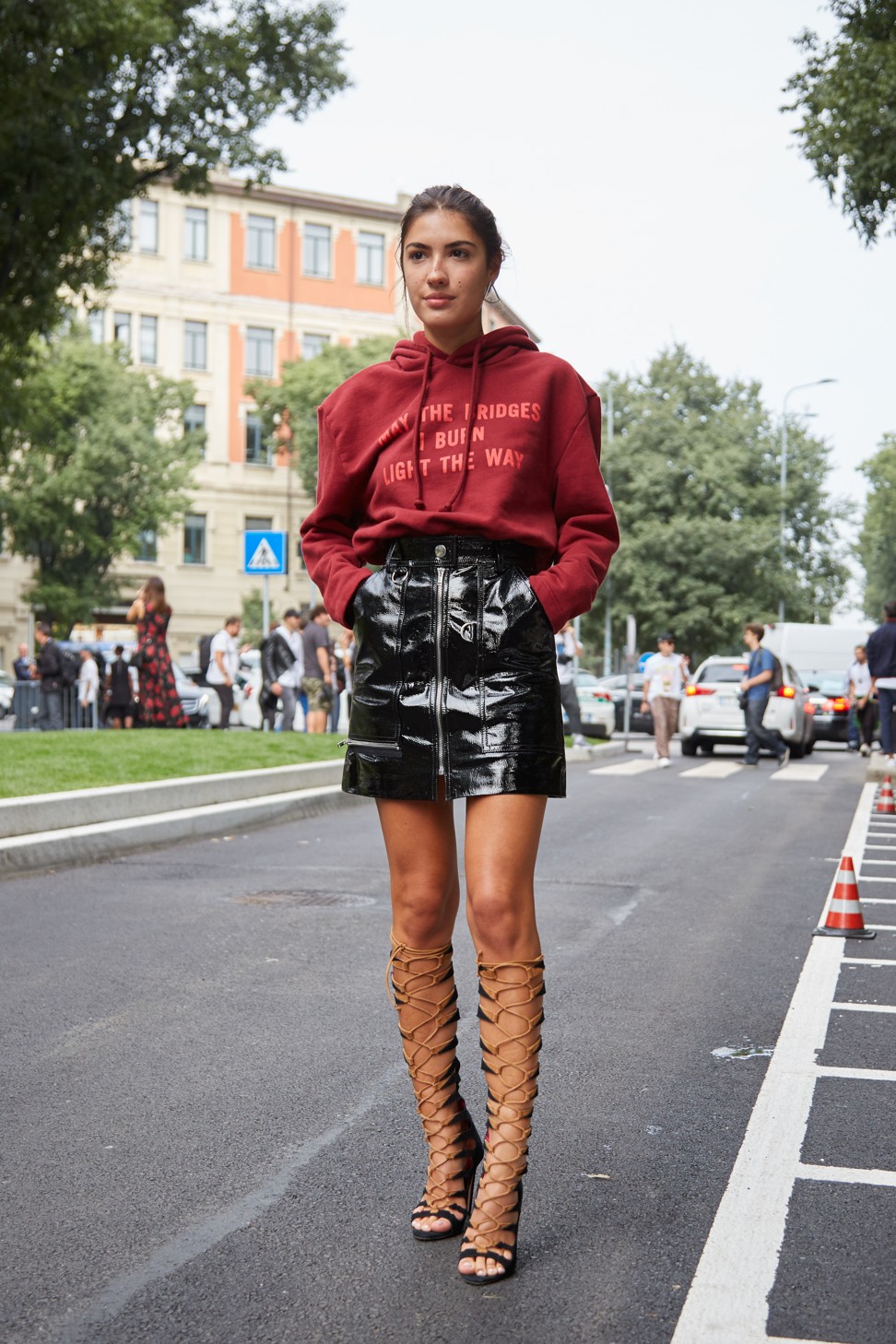 I've seen pictures of celebrities wearing patent skirts or trousers. Is it a trend?
Shiny and New, Gold Coast
The Dictator: Unless you want to look like a Kardashian, you'll have to pick your patent, and your style icon, wisely. Diane Kruger was seen in Rag & Bone's black leather skirt with a glossy, vinyl finish and zip details (HK$3,260; revolve.com). The stylish film star tem­pered its raciness with a soft, textured white knit jumper, rather than going head-to-toe dominatrix. Monki does affordable shiny faux leather such as its patent-pleather mini skirt in Egyptian blue (HK$200). We've seen others by Philosophy, Versace, Claudie Pierlot and Forever 21.
Yes, bum bags are back - but which one should you get?
More interesting and less suggestive, longer pleated skirts with high-level gloss are out there, too, such as Marc Jacobs' black poly version (HK$4,557; stylebop.com), which reaches just below the knee; or the patent faux-leather one by Amen (HK$1,403; italist.com). We are loving Zeynep Arçay's tasteful approach to patent-leather skirts and trousers, from the deep green, pencil-shaped mini skirt (HK$10,555; modaoperandi.com) and high-waisted skirt with flared, split front (HK$16,415) to various trousers in teal, red or brown with straight or wide legs (HK$16,415 each).
We would ease into the suggestive material with Tibi's black vinyl and stretch-mesh corset, worn as a modern obi belt (HK$2,525; Net-a-Porter). Assess the looks and comments you receive, then proceed with caution. Pair with covered-up soft knits or crisp cottons to avoid the wrong associations, even if you are available.