Are people really trying to revive the yellow tartan from 1995 movie Clueless? Who would wear that?
As If, Chung Hom Kok
The Dictator rules: Mistake No 1: you think I'll take your side. Mistake No 2: you think you understand fashion. You don't.
The lead character in Clueless, Cher Horowitz (played by Alicia Silverstone), wore many unique outfits in the film, including the now famous yellow, black and white check blazer and matching mini kilt. If I were to take umbrage at comparisons with the ensemble, it would be over the assumption that any yellow tartan is a direct reference to Clueless. Tartans existed for hundreds of years before the movie was conceived, people!
More often than not, the new "Cher" piece is mistakenly a variation on the MacLeod Dress tartan, which has red running through it. A more appropriate, but still not perfect, choice would be Barclay tartan in yellow, black and white. Skipping right over the many cheap Clueless costumes available online, we present you with some fashion-approved pieces.
7 big runway trends you'll be shopping next season
Balenciaga joined the MacLeod clan this season with a series of yellow tartan pieces, including a pencil skirt (HK$9,100) and, for something a bit different, three-in-one trousers with zips to convert them into shorts or bermudas (HK$12,300). Zara redeems the skort with a zip-front, asymmetric interpretation in a yellow and black check (HK$299). More are on the way in the autumn/winter 2018 collections from Michael Kors, Nicopanda and Versace.
To find out more about Scottish tartans and custom order clothing, check out scotlandshop.com. Provide your measurements to order your mini kilt (HK$1,634) and two-button jacket (HK$3,345) from a selection of yellow tartans, such as Barclay Dress Modern, MacLeod Dress Modern and Alisa Yellow.
---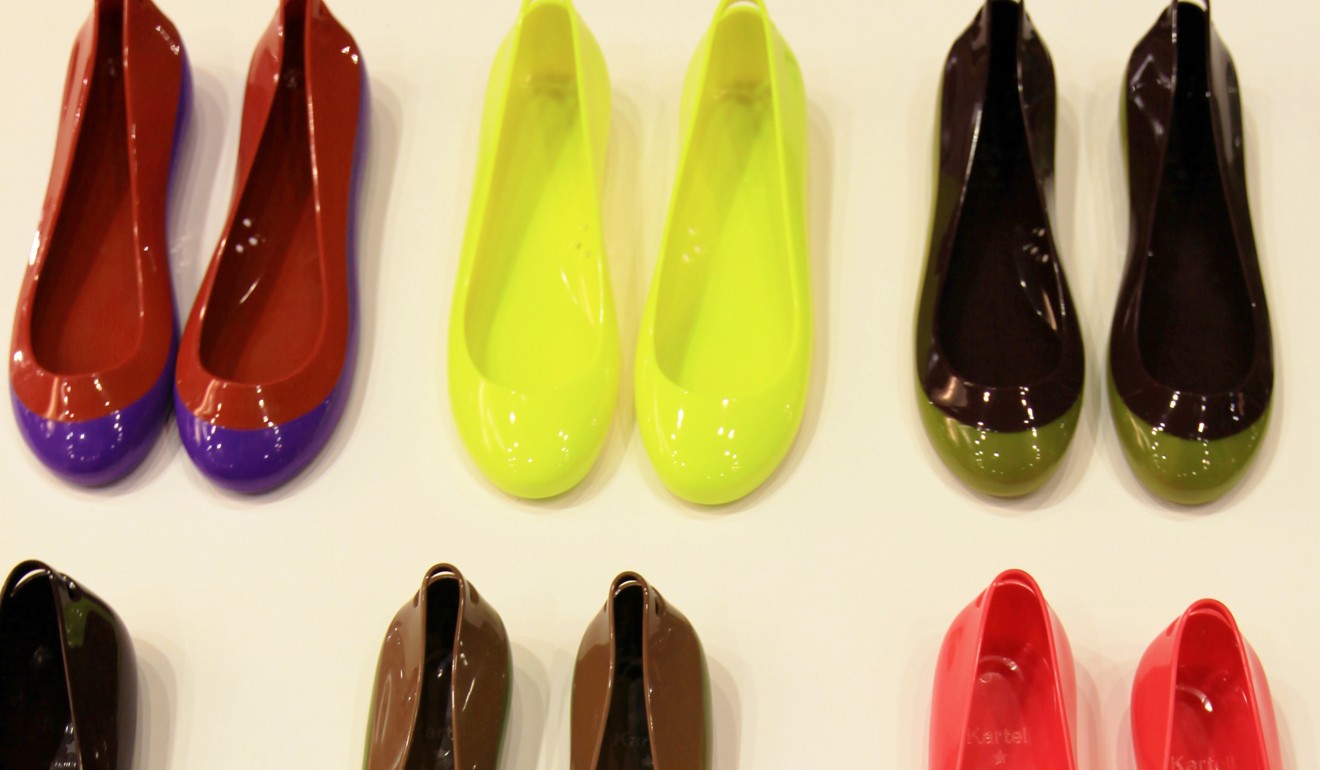 Those cool, nicely designed plastic flats are great when it's rainy but I'm trying to buy less plastic. Is it true there are some fabric ones that are washable?
Plastic Purge, Deep Water Bay
The Dictator: I hate to break it to you, but the most environmentally friendly thing you can do is to buy less. Still, we do have some suggestions for your noble cause. Not all plastics are created equal. Don't write in. We know that some recycling processes may be counterproductive, so decide for yourself.
Plastic: the miracle invention that now threatens our planet
The machine-washable, quick-drying flats by Rothy's are made with a 3D knit technology from recycled water bottles and carbon-free rubber soles. And when you're done with them, you can return them to the brand to be recycled. Available in different colours and patterns, such as camo or stripes, the flats come in a round-toed or pointy-toed design (HK$980 to HK$1,137).
If you like espadrilles, you should check out Sea Star's Beachcomber shoes (HK$699 and up), which come with a quick-drying neoprene upper and non-marking soles that are ideal for boating, and are available in several neutral to bright solid colours. Our favourite is the laser-cut eyelet style, which is made in white, black, navy or orange.
How to heal cracked heels in Hong Kong
A collaboration with designer John Robshaw has added prints, too, such as a navy and white batik. Oh, and it does a sandal called Seafarer Slingback with a covered toe and straps.
You might also like a footwear brand called Allbirds, which endeavours to use natural materials and environmentally friendly practices. Its Tree Skippers trainers (HK$745) feature a breathable mesh upper made from "responsibly grown and sustainably harvested eucalyptus pulp", as well as recycled laces and bio-based eyelets. OK, we don't fully understand that last bit. By the way, old-school canvas shoes work, too.